Who said you needed eggs to bake an awesomely delish chocolate cake?  Well, Dianne, C's mom, sure never did.
While at home last week, my poor dad discovered, though the help of a scratch test and an astute (would we want them any other way?) allergist, that he is allergic to eggs and dairy, and that he's really going to need to start monitoring his diet if he wants to feel better.
This diagnosis has thrown things at the Berninger house into a bit of a tailspin, as, like I have mentioned in previous posts, my dad is a breakfast lover and craves a good dessert.  He's also a GREAT maker and drinker of milkshakes and really enjoys half-and-half in his…everything.  The brakes are on now.
Of course, there are many choices and substitutes out there for people with food allergies and he's actually lucky to be developing (or re-developing in his case) this allergy at a time when almond milk is on the shelves at the neighborhood grocery and there are more butter alternatives than one can count.
When I started dating Chris, Dianne gave me this recipe.  It's her favorite easy chocolate cake and she makes it for herself every now and again.  Chris grew up eating it as a simple weekday dessert.  Come to find out, it was developed during World War II while items like milk and eggs were rationed.  It contains pantry items.
My dad can (and should!) eat this!
Here's what you need:
8 x 8 baking dish
1 1/2 cup flour
1 cup sugar
3 tbs. unsweetened cocoa powder
1 tsp. baking soda
1 pinch salt
6 tbs. oil (vegetable, corn or canola)
1 tbs. vinegar (apple cider vinegar works best, but is not required!)
1 tsp. vanilla extract
1 cup water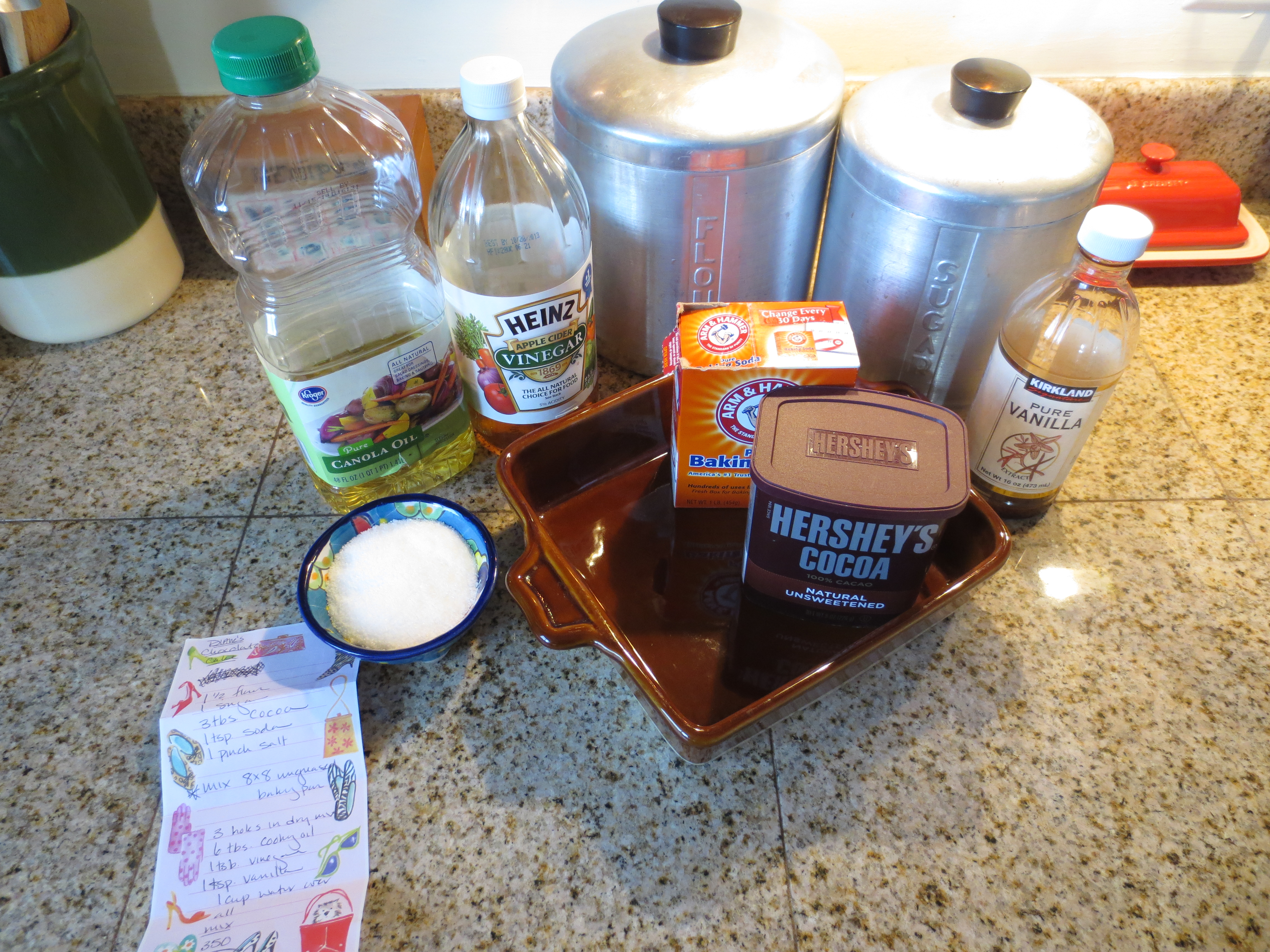 In the 8 x 8 baking dish, mix all dry ingredients together.  I use a whisk so things don't get too out of hand.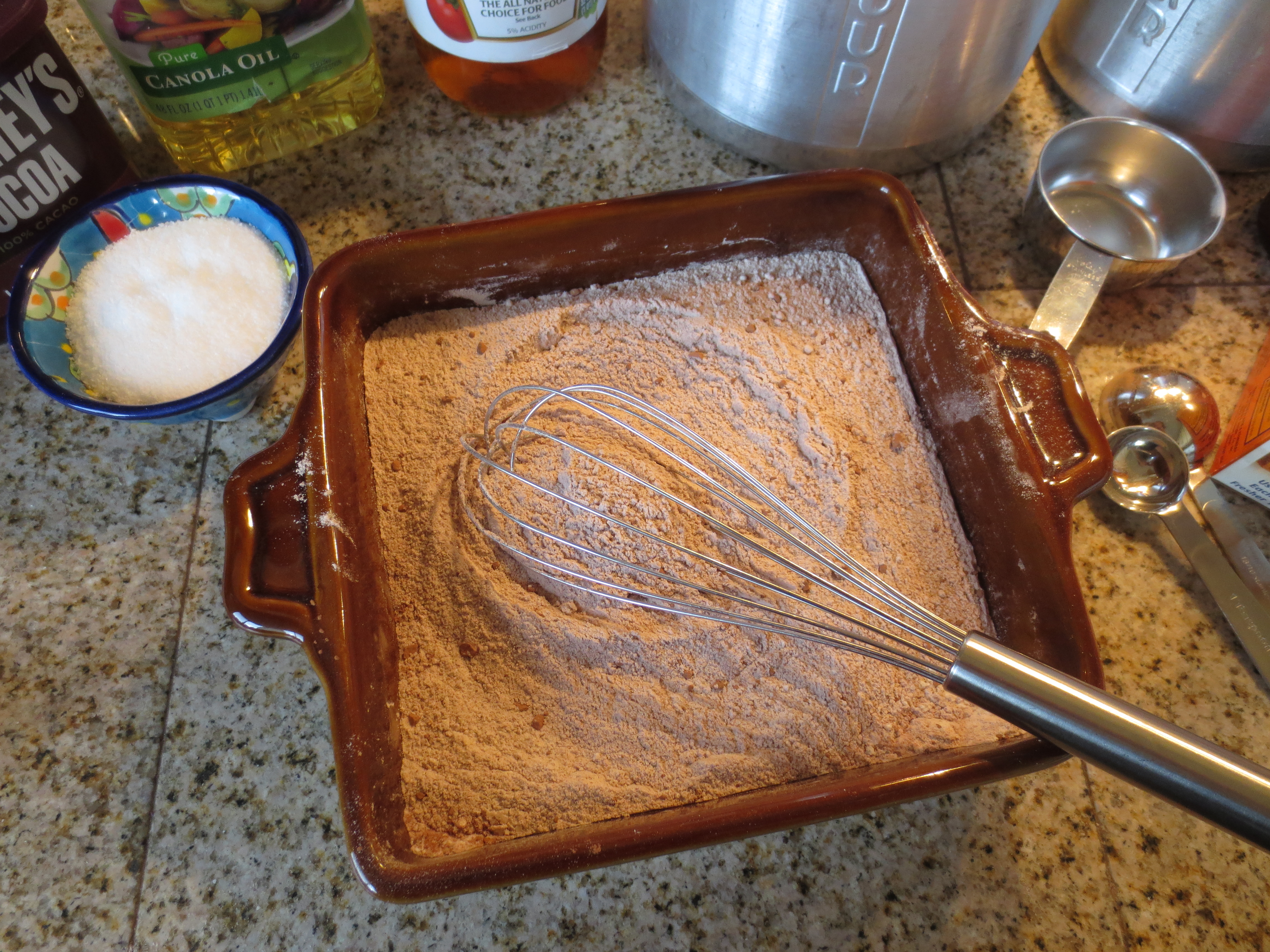 Then, with your hands, make three holes in the mixture and pour the oil, vinegar and vanilla into the holes.  I put two tbs. of oil into each of the holes, fill one hole with vinegar and the other with vanilla.  There are so many possibilities and variations on this step.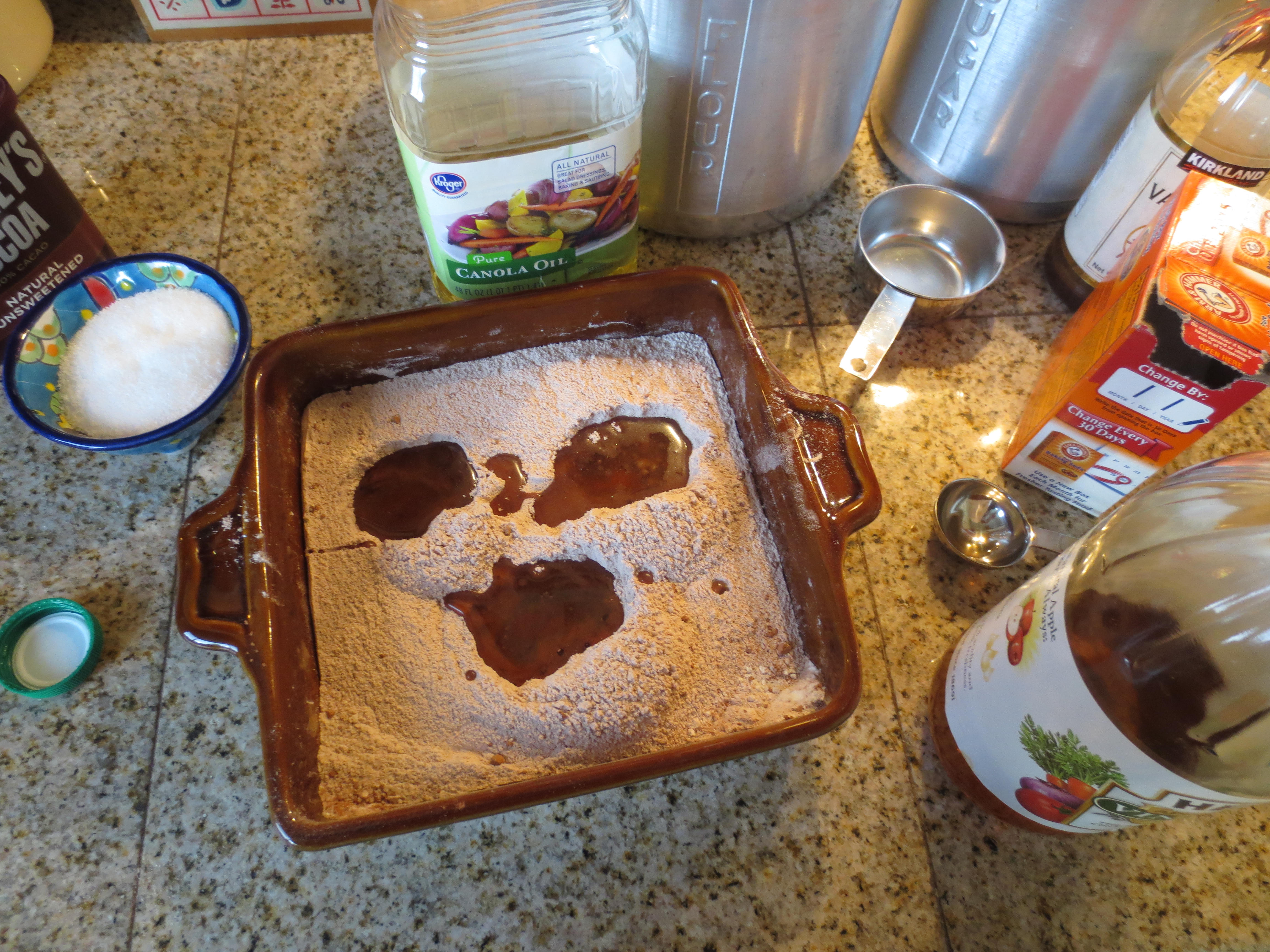 After that, pour the cup of water over the whole mixture.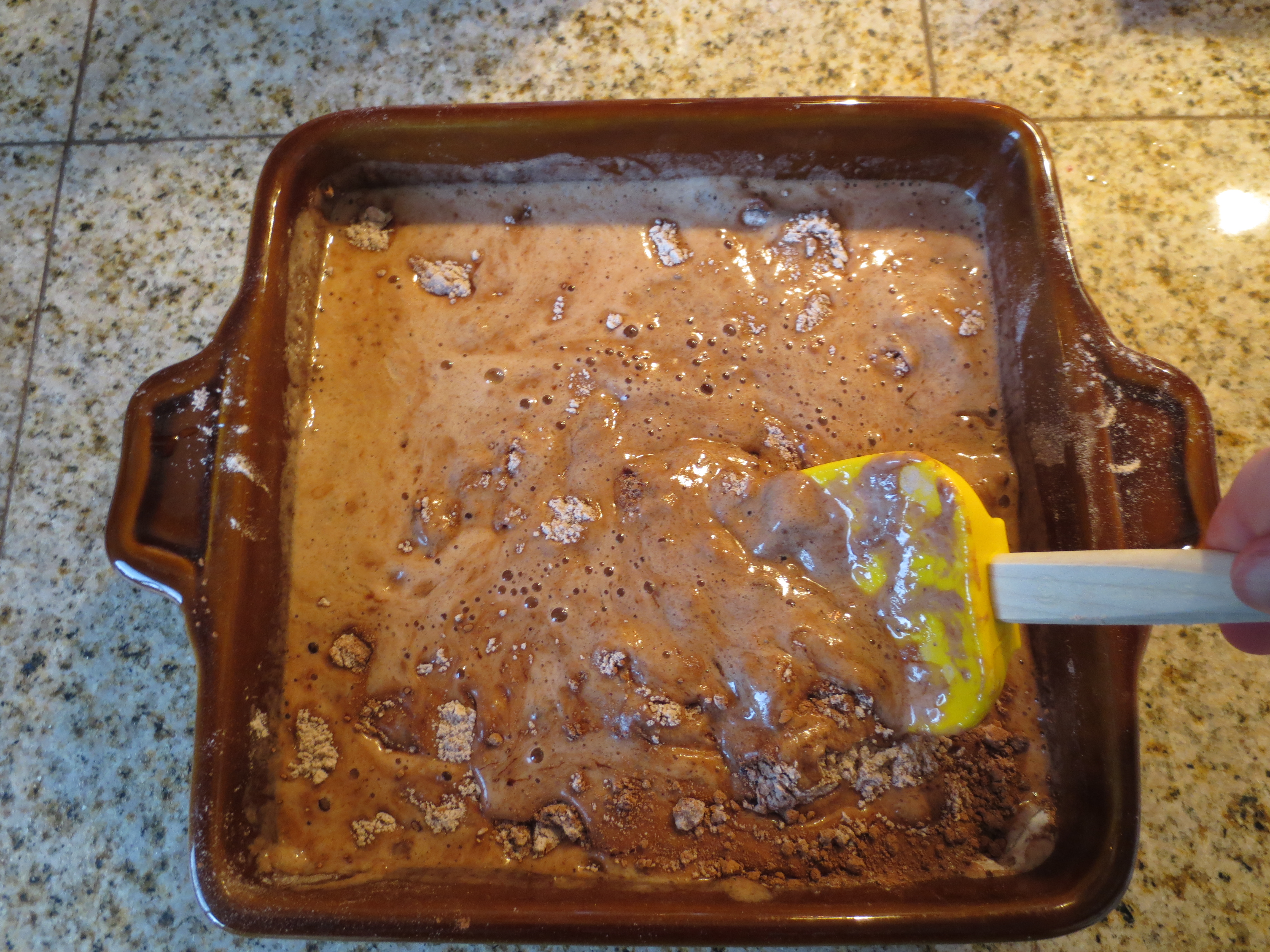 Mix.  Rubber spatulas work well!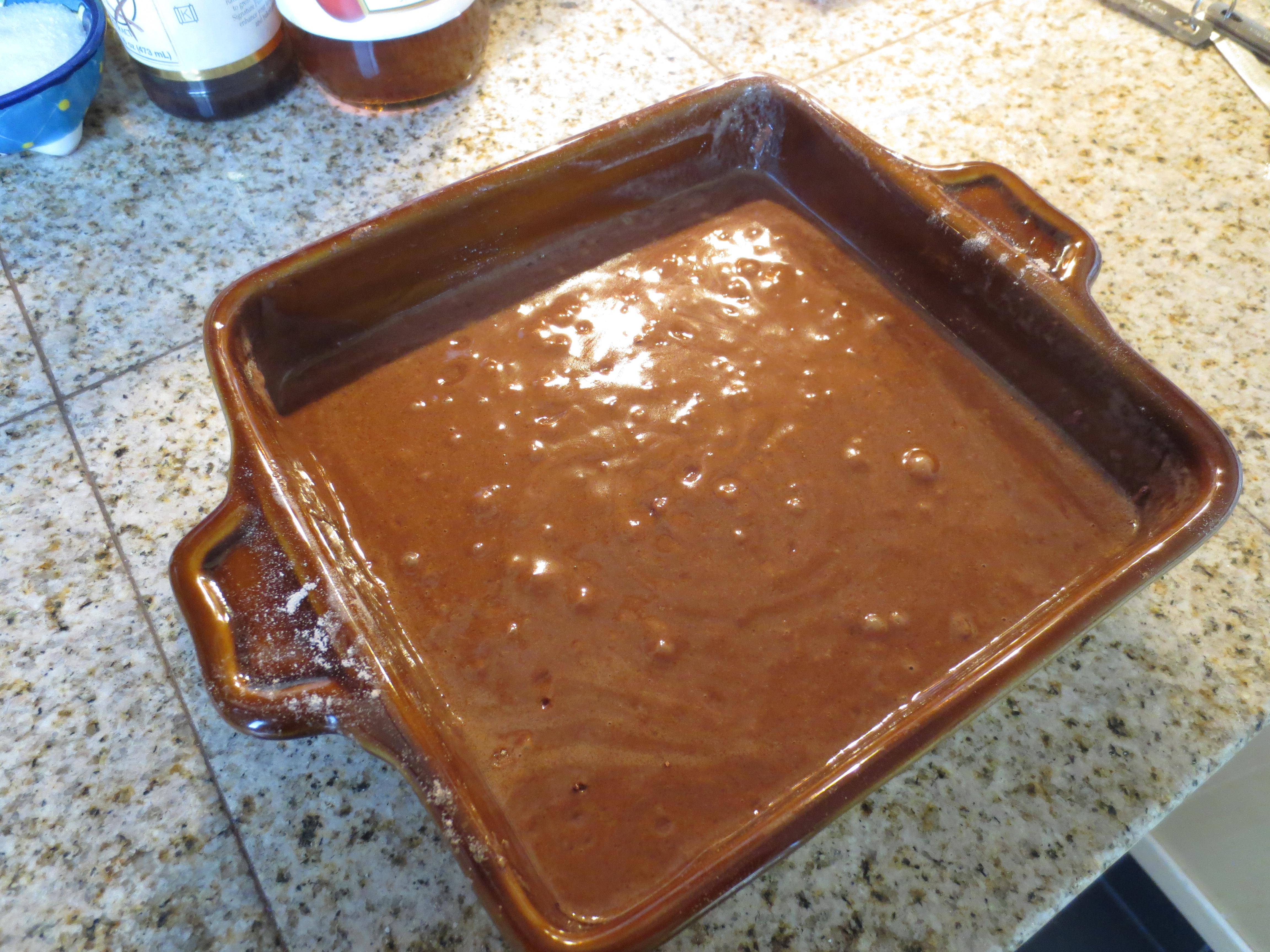 Bake at 350 for 25 minutes.  Ensure the middle is done by sticking a toothpick in the center of the cake.  Let cool.
Then you can fancy it up and sprinkle some confectioner's sugar on top…though this is not necessary.  It's perfect on its own!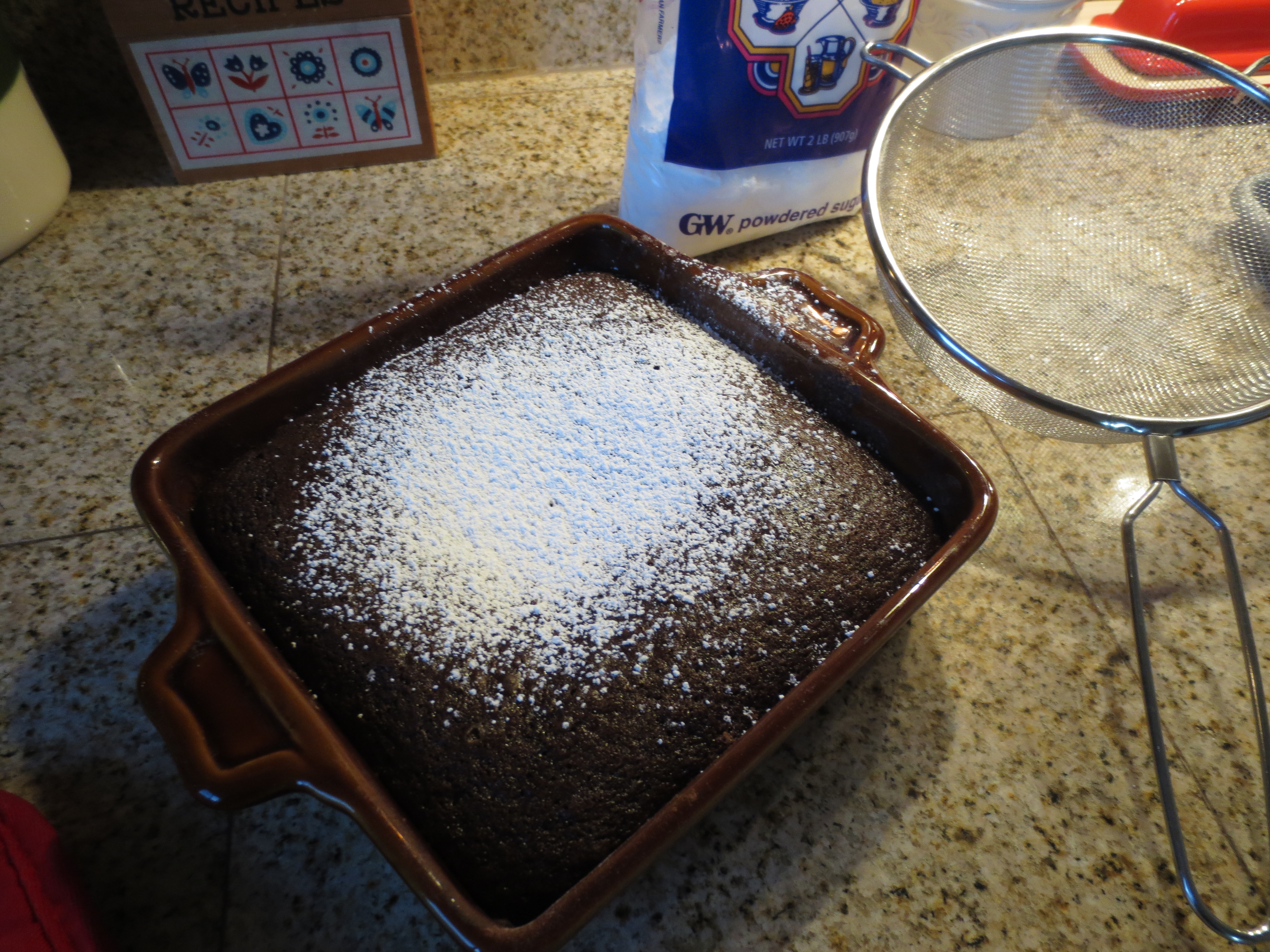 Enjoy!