Ah, Montana.  It didn't disappoint.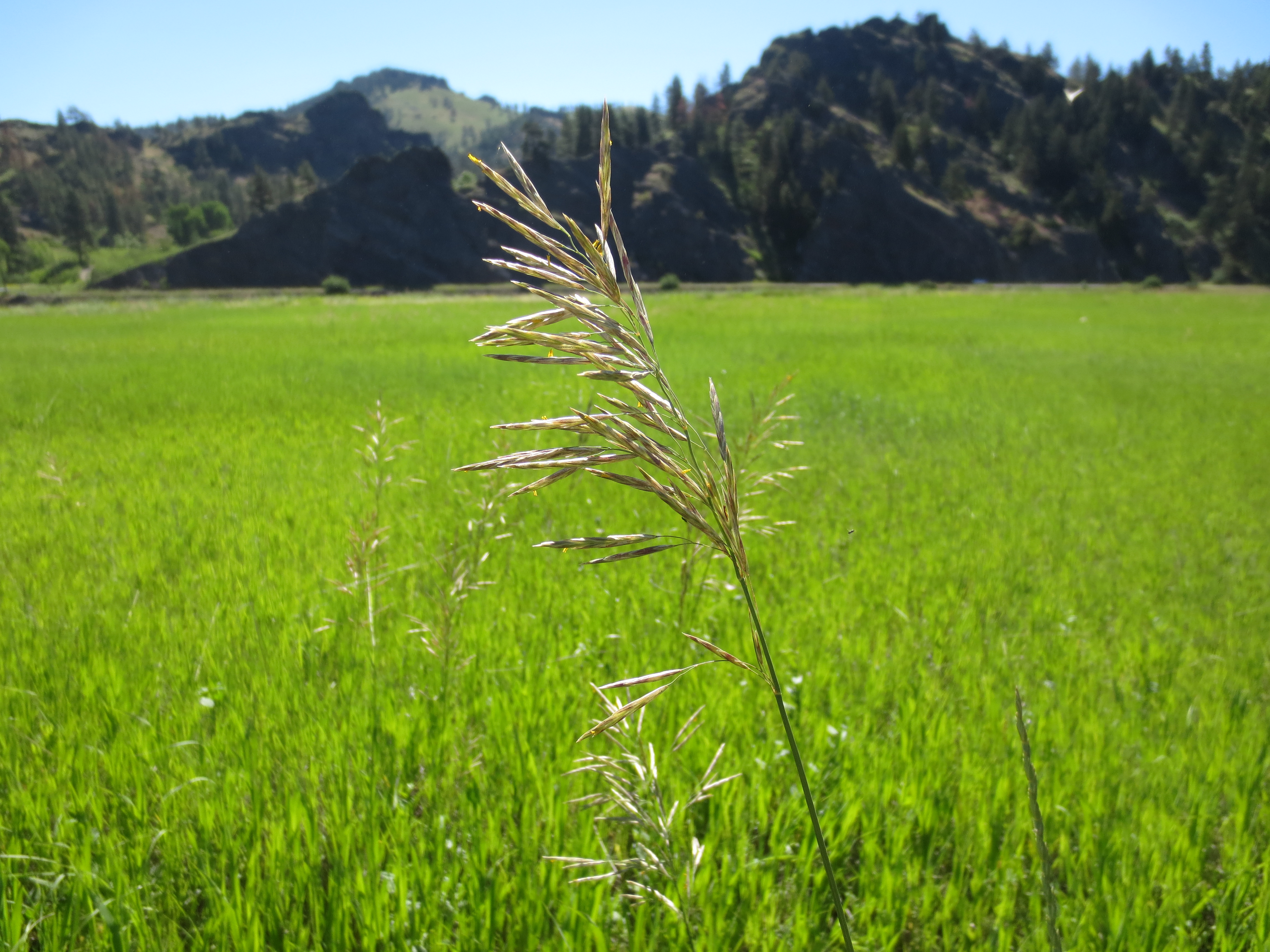 I've always dreamed of a trip to Big Sky Country–well, since moving to Denver, at least.  I think often of the Tetons and Yellowstone and wide open spaces.
So when the opportunity came up to join Chris, Ludi and Amy and a few of their friends on a fly fishing trip a few weeks ago near Cascade, Montana, I jumped at the chance.  Chris drove up with Ludi and Amy on Tuesday and I flew up to join him late Thursday night.
Just like any trip with Ludi and Amy, an adventure ensued for those three on their drive up toward Great Falls.  A large screw in one of the car's tires (which was towing a UHaul with fishing gear) ended up becoming a bigger deal than just changing the tire.  Helena, Montana, had little in the way of services to fix the issue in one or two days.  And so the crew ended up renting another UHaul pick-up truck, which they used to tow the UHaul trailer for a few days (stock in UHaul anyone?)  As Ludi so appropriately put it, "You know, at least we weren't chased by an elephant."  He's very good at putting things in perspective.
On Friday, Chris and I stayed at the rented cabin while the rest of the group went off to fish different parts of the river.  We took a long hike down some abandoned railroad tracks in the morning with the dogs.  It was lovely – hot, but lovely.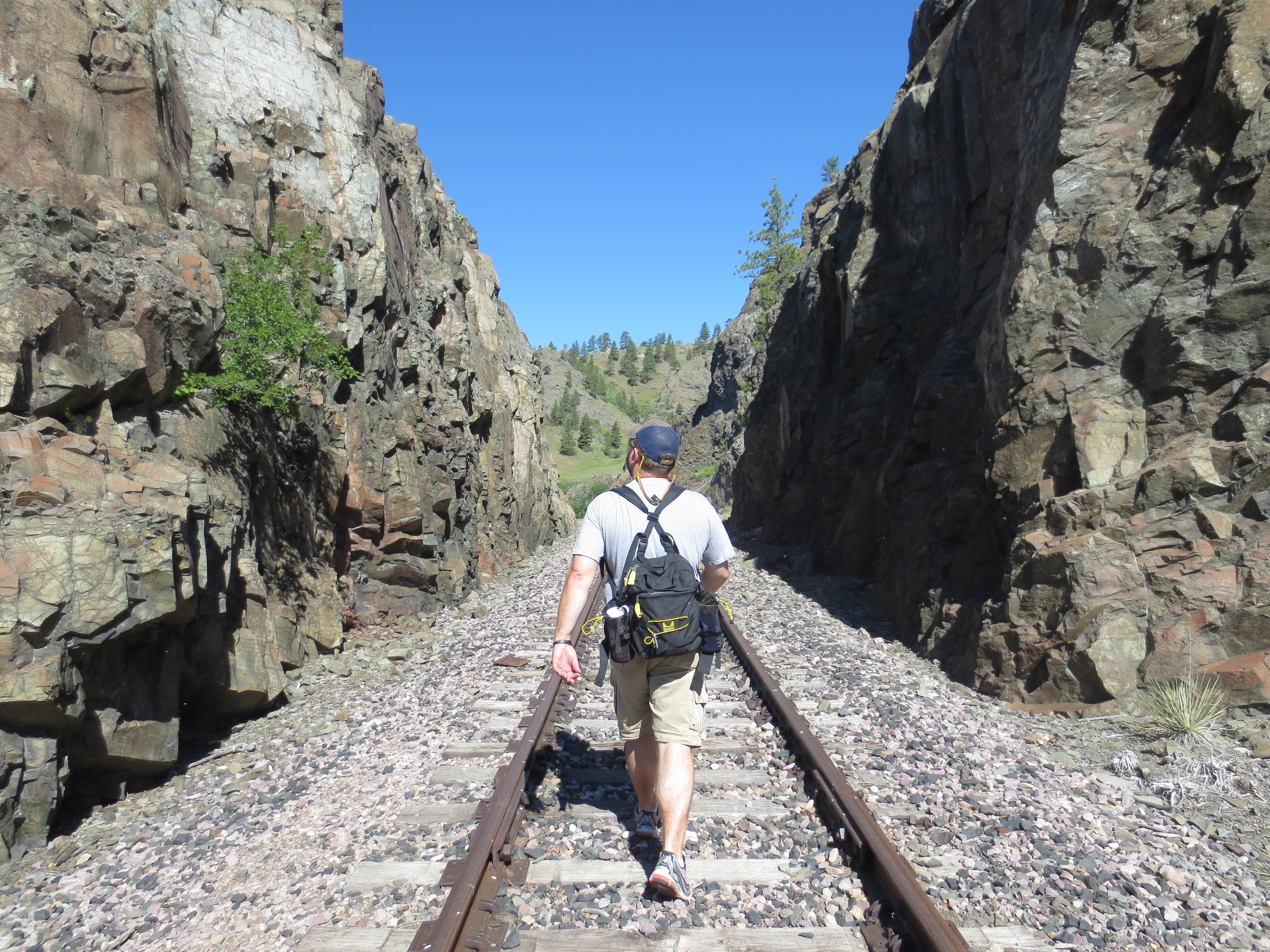 *Can you spot the doe under the trestle in this photo?
When we arrived back from the hike we made some lunch and I plopped a lawn chair in the rushing river and settled in with my latest novel, Frances and Bernard (read it!)  I promptly dropped the book in the river when I went to put my feet up (sorry, Denver Public Library!)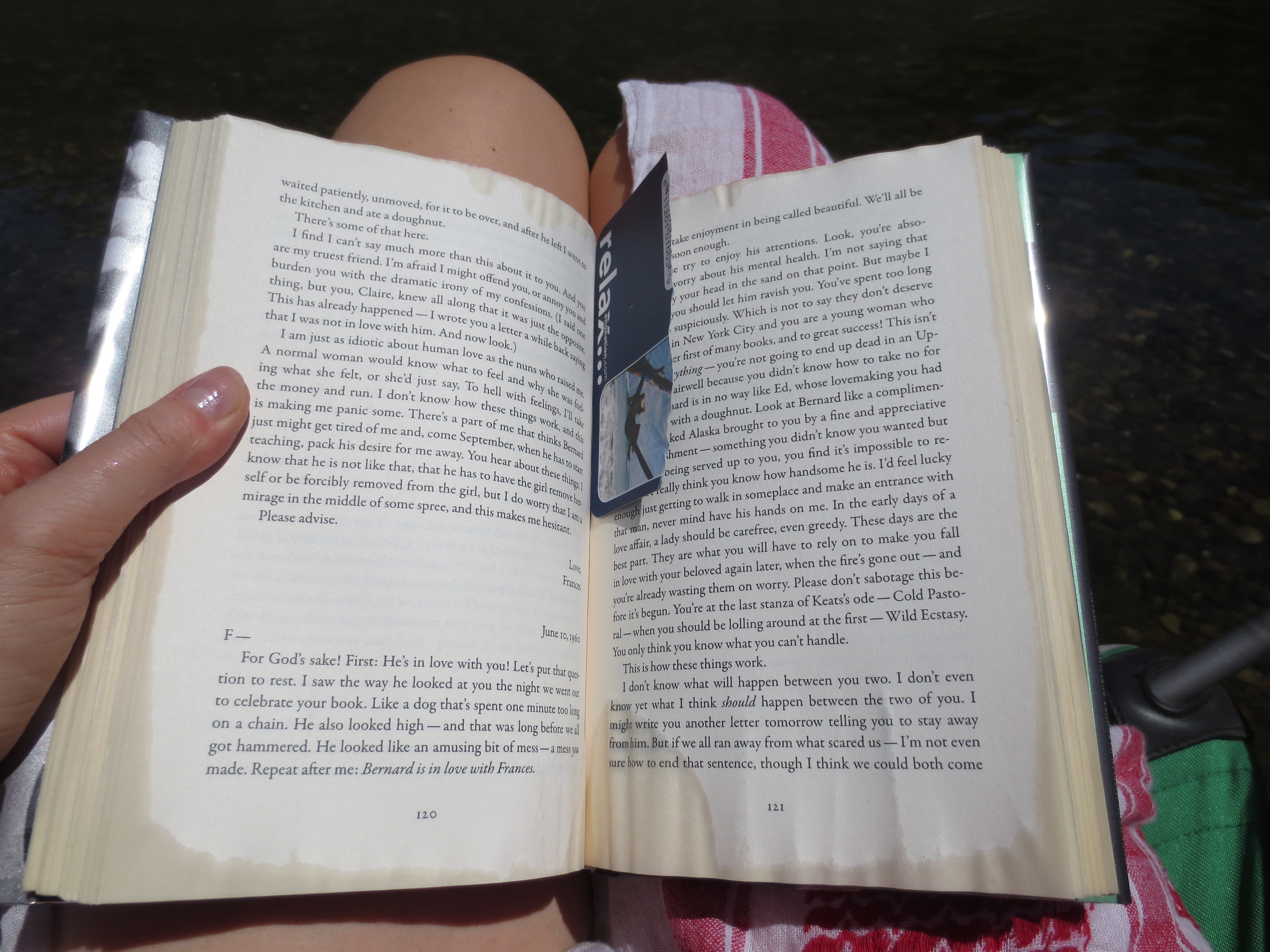 Chris put on his wading outfit and fished for HOURS.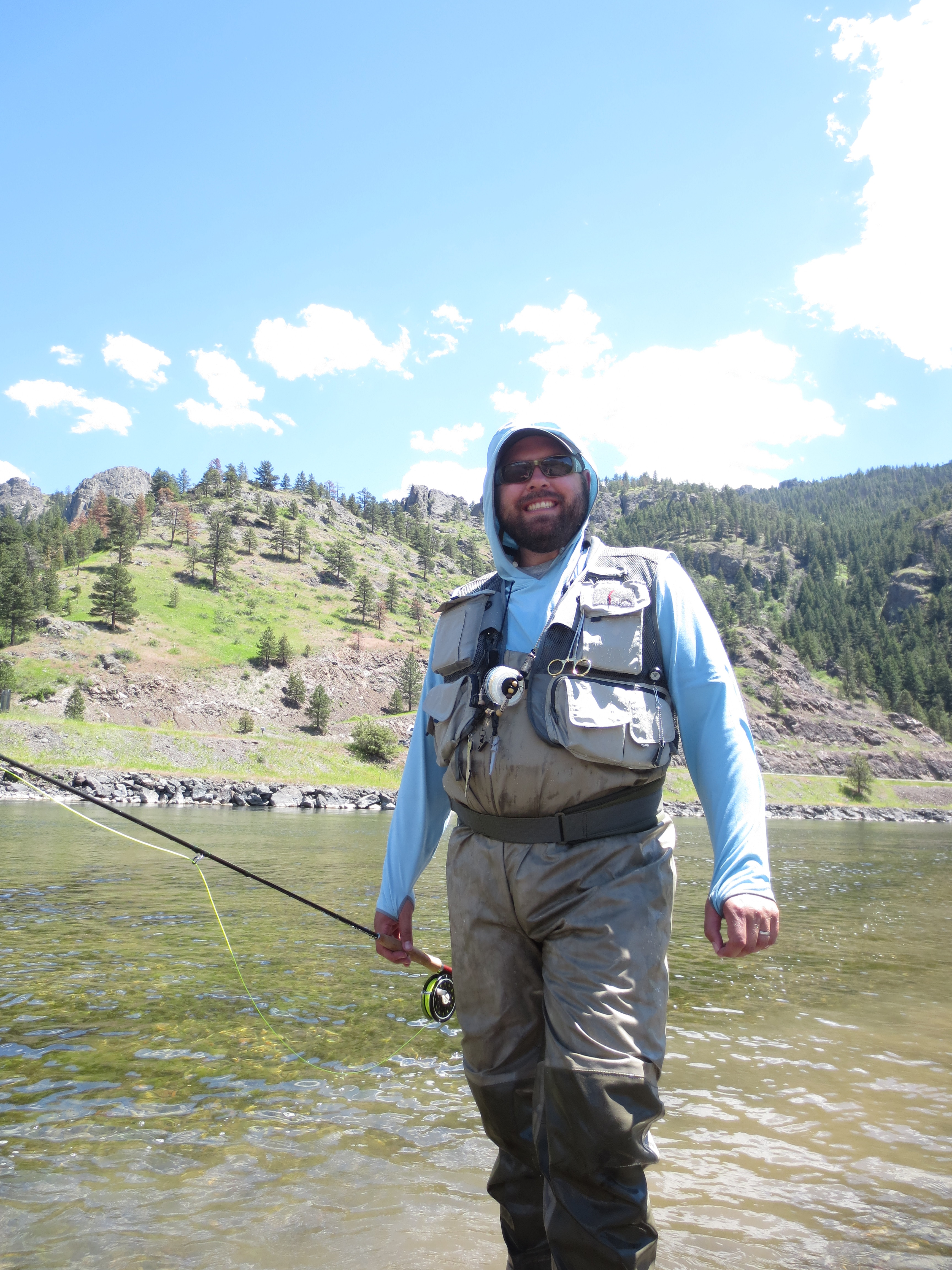 He is into it.  And looks the part, right?
The next day we went with the rest of the group to another part of the Missouri.  I started my next book, the new Jeanette Walls, The Silver Star (meh is my complete review) and took the helm while Chris and Bill fished.  It was another blue sky, hot day.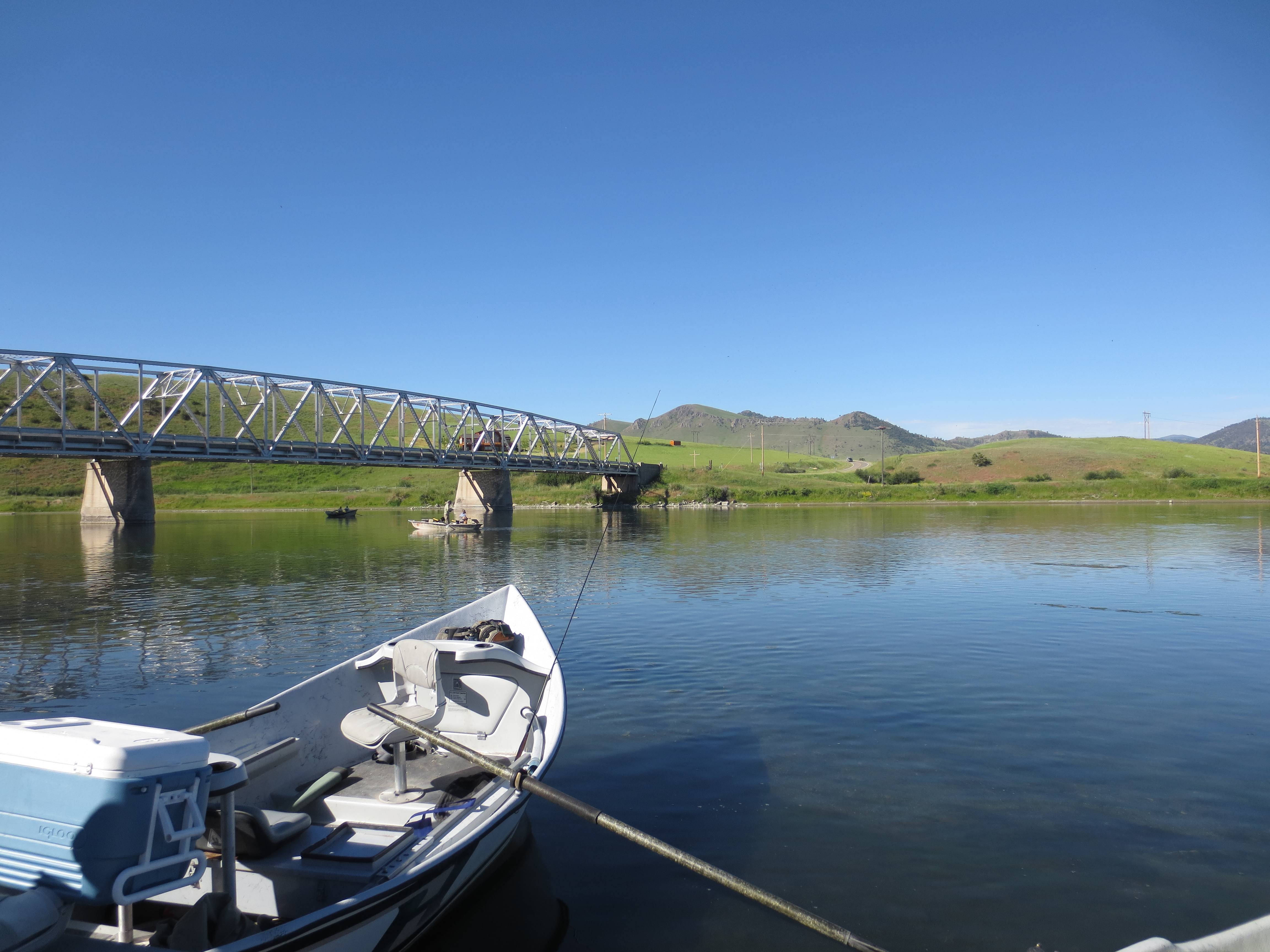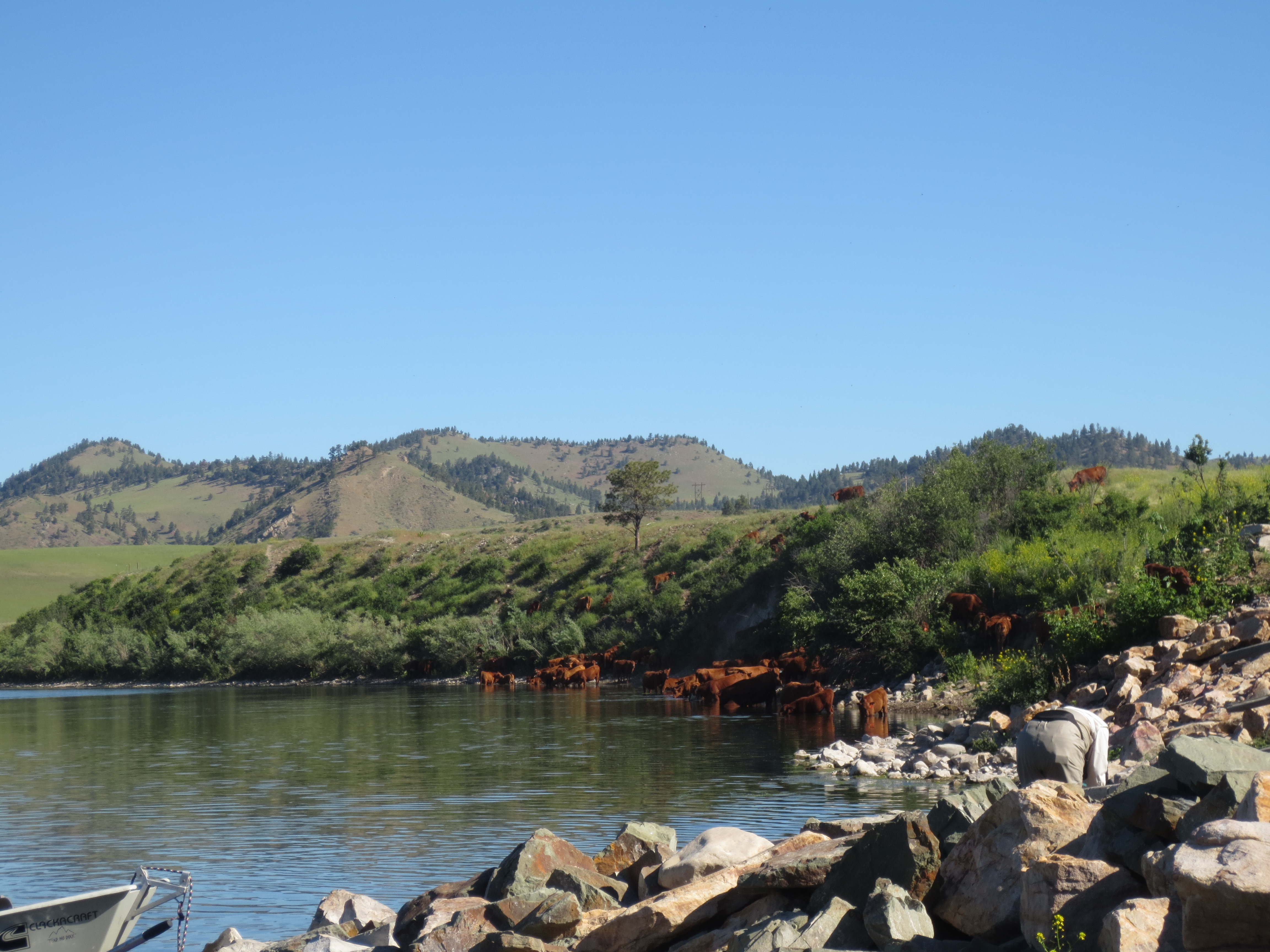 Lots of moo-ing cattle were taking a dip near the boat put-in.  Quite the busy scene!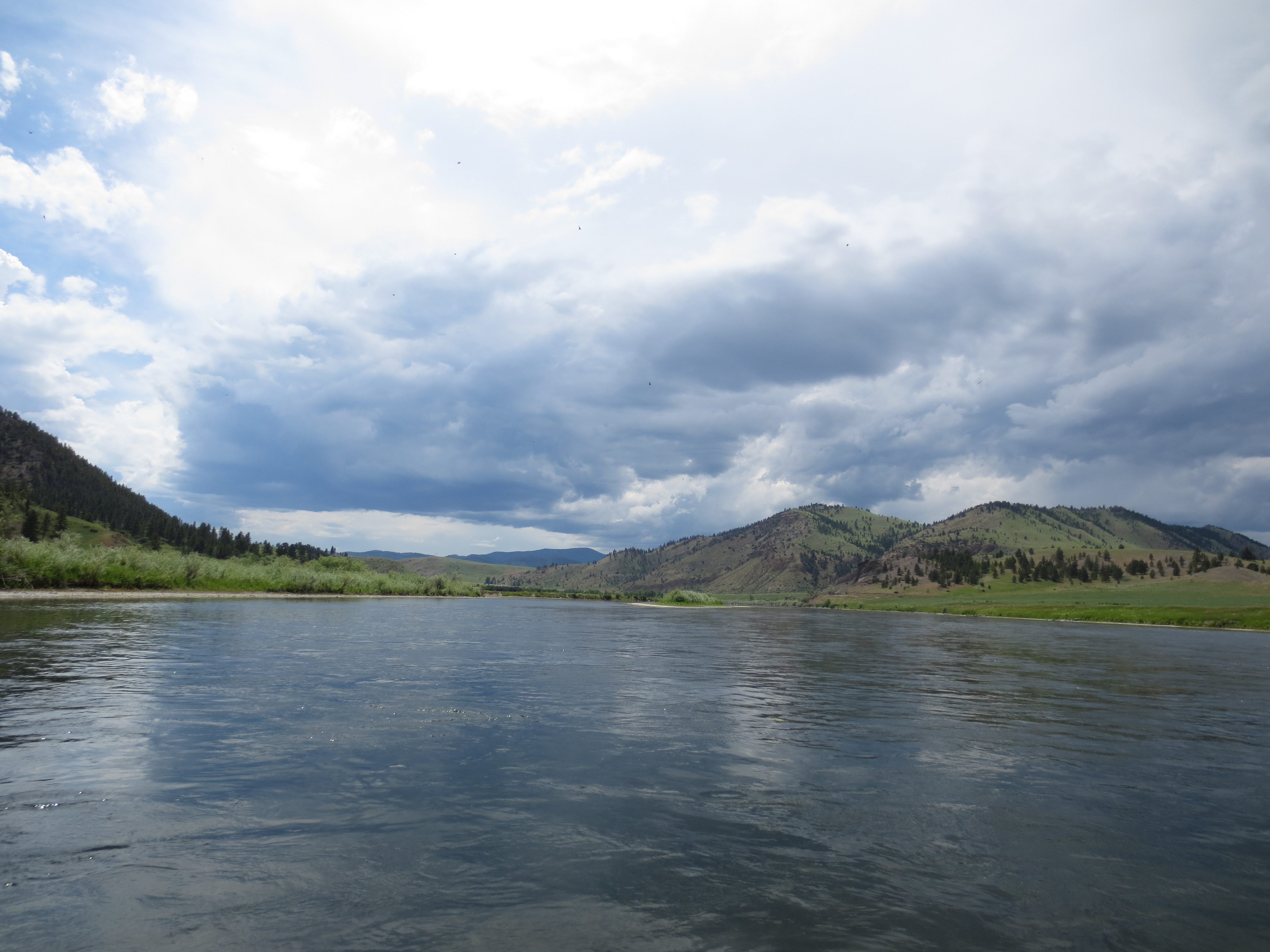 We drove home on Sunday.  By the time we got to the border of Wyoming, I was praying for teleportation to be invented.
Overall?  Simply stunning.  Montana rocks.