With M as my guide and sidekick, just like old times, we skied Vail this past weekend.
I often give C and M a hard time about loving on Vail so much.  I sometimes find it pretentious, crowded and of course, overpriced.
But then there's a weekend like this past weekend, where the perfect storm dumps on the valley and it's been snowing at the peaks for days on end.  Weekends like this make me remember why Vail is an absolute paradise for skiers.
On Saturday we skied blues and groomers with Kay and Jessica.  On Sunday, sans Kay, the three of us took on the back bowls, filled to the brim with beautiful powder.  Even in the late afternoon, after getting off the t-bar at Mongolia, there was so much untapped fresh snow, we could hardly get through it.  Right there, on my first descent into Bolshoi Ballroom, I caught an edge ever so slowly and tipped sideways into a soft bed of perfect powder.  It was heaven.
Here are some shots of the weekend.
From Blue Sky Basin.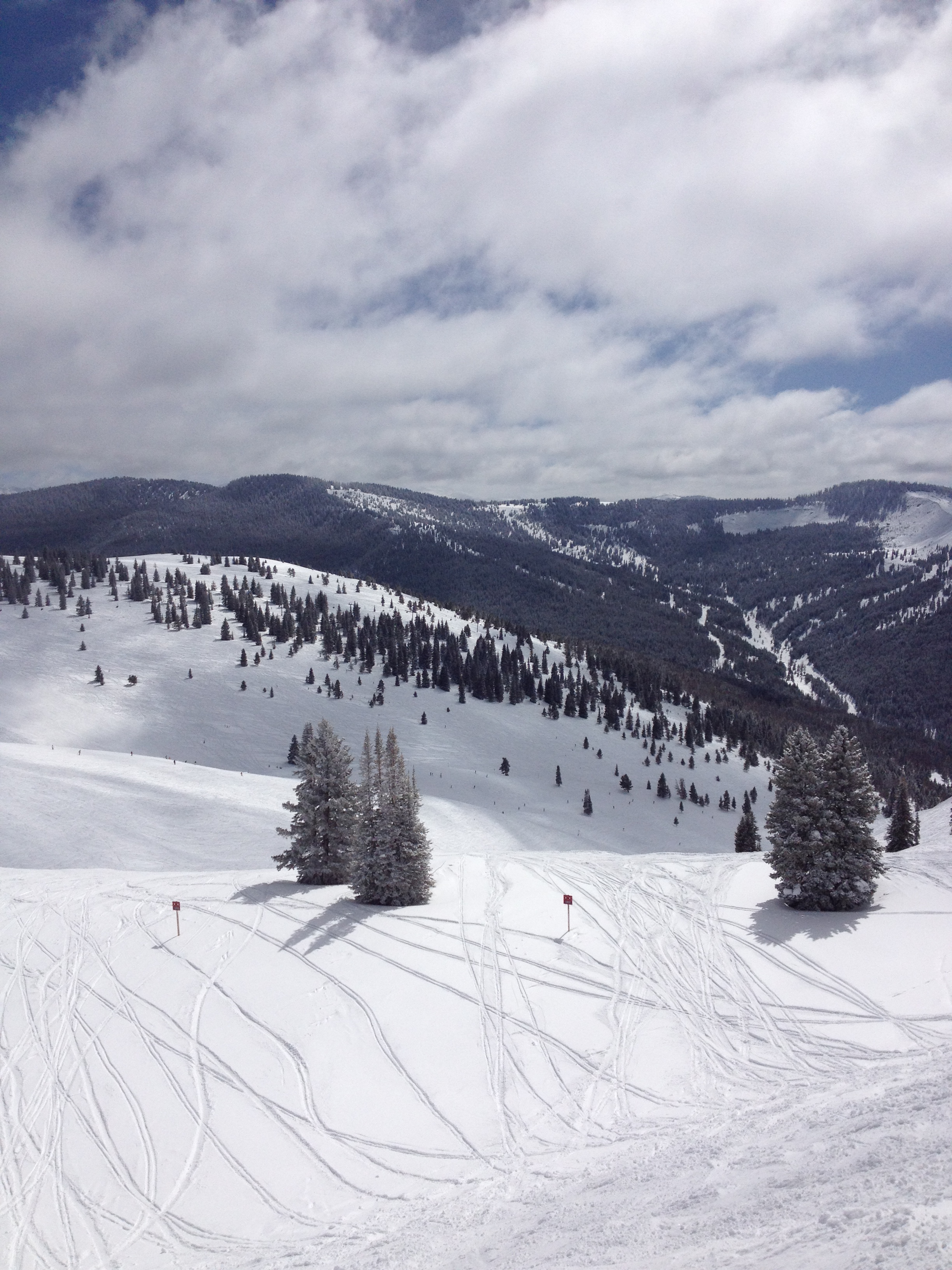 A beautiful, mostly soft, snow fell all day.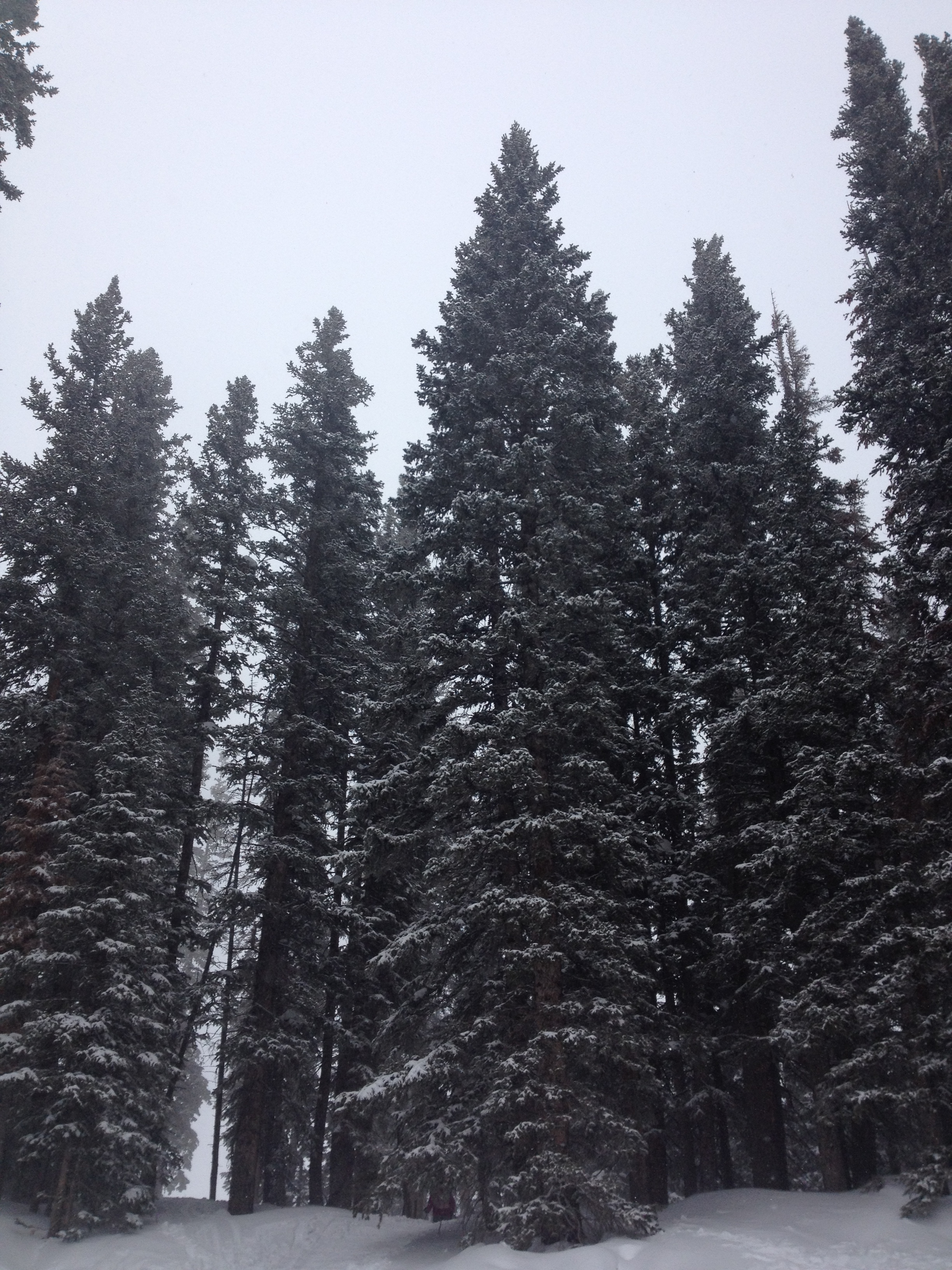 Waking up in Gypsum the next morning, we were greeted with a calm, early twilight and no snow!  It's amazing the landscape looks so vastly different just 40 miles west of Vail.