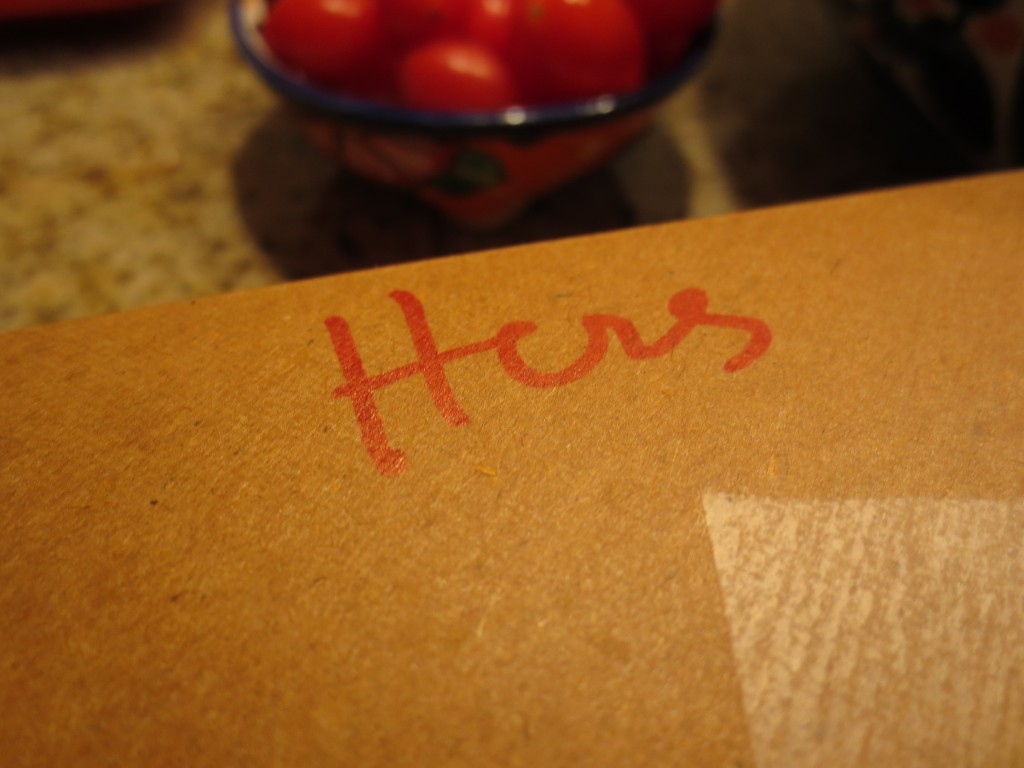 We had dinner last week with some friends at a neighborhood restaurant a few blocks from our home.  We love this place for a lot of reasons.  The food is consistently good and the portions are hefty for the price.  The atmosphere is cozy. And one of our neighbors is a waiter there — that's really the best reason for going.
Jamie makes sure we're taken care of when we visit.  We get a free sampling of whatever appetizer is on special and sometimes glasses of wine are complimentary. And he's overall very entertaining.
Our to-go boxes for leftovers are always appropriately labeled.  One for me and one for…me.
Jamie totally know's what's what.