Randy came over again this morning to fix the dishwasher.  He is kind of a dream come true.  [Chris, honey, you already know where you stand, obvi.]
He came in, fooled around with some of the wiring in the electrical panel of the washer, and bypassed the fuse that continues to blow and cause our washer to stop at the end of the cycle and poop out.
I was told by our landlord, J, that if this second fix doesn't do it, buy a new washer and deduct it from my rent.
I asked Randy what his best advice was when it comes to dishwashers, should I be responsible for finding a replacement.  He said he'd offer me some advice for basically all kitchen appliances.
"Buy the appliance that's closest to 'free' at the store."
What exactly do you mean?
"Let me tell you, now.  These fancy digital appliances are expensive to fix.  I'm gonna come over and fix it whether it's manual or digital.  I'm gonna come over and fix it because these things don't go too long without needing some sort of tweaking.  I'm just gonna charge you more for digital.  So get the cheapest dishwasher you can find, one with knobs, okay, because they're all a piece a crap."
And that was settled.  Take it or leave it.  Dishwashers and all kitchen appliances.  They're crap.
No dirty dishes in the sink.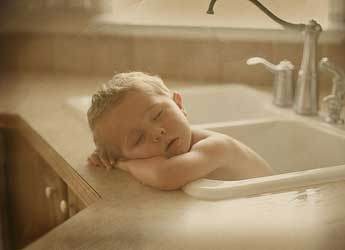 From Mommy Moi.