Christmas in Somerset West with Ludi's parents, Joy and Erol, was wonderful.  It was very, very warm.  So warm that we went to the early service at church at 8 a.m. to avoid the heat that would truly set in after 9.  After church we drove up to the Heldeberg Nature Reserve and I saw the largest tortoise I've ever seen, getting ready to cross the road.
And then, we went to the beach.  The boys swam and Amy and I laid on our towels and breathed in that fresh sea air.
It was windy and beautiful and warm.  A perfect beach day.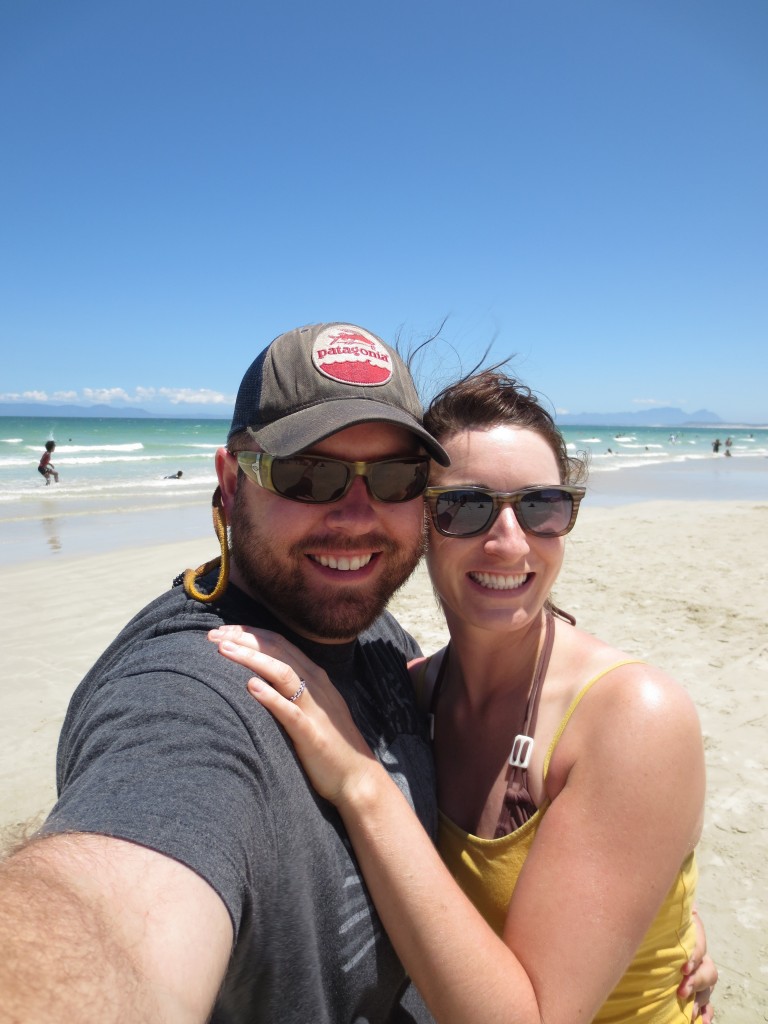 And then we went back to the house where Ludi's brother, sister-in-law and their darling eight-year-old, Madison, were back for presents and dinner.  It was a thrill watching Madison open her gifts.  The hits were a purple Furby and a crystal growing kit.  Madison was excited that Father Christmas visited Omi (Joy) and Opi's (Erol's) house. But that Father Christmas was messy.  He ate some of the cookies and left half a can of beer next to the tree.  There was also evidence that Father Christmas let a reindeer in the house, as we noticed a little snowy hoof print on the floor near some wrapped gifts.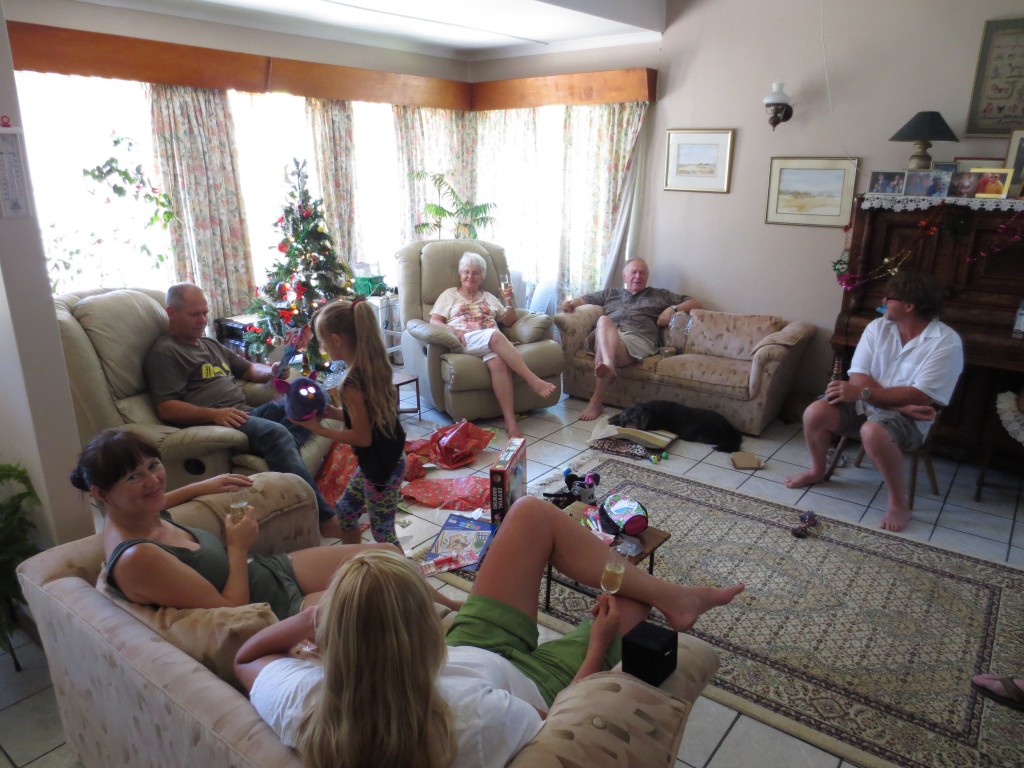 And then there was corned beef, ham, potato salad and beets on the back patio.
I especially loved Madison's own Hello Kitty paper plate.  See that funky thing on the lower left part of the table holding the paper napkins?  Joy received it as a wedding gift and it took her years to figure out what it actually was.  Once she did, she loved it!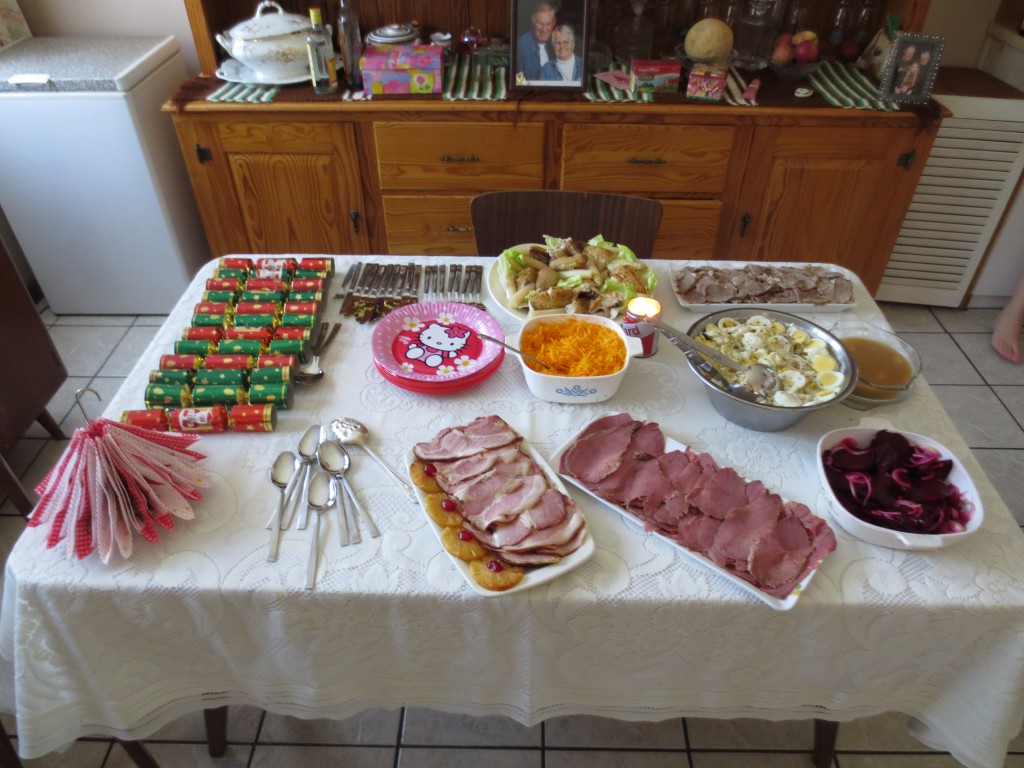 And there were Christmas Crackers, just like we always have at home.
Madison helped everyone open their cracker.  She and Erol chose a green cracker for Erol.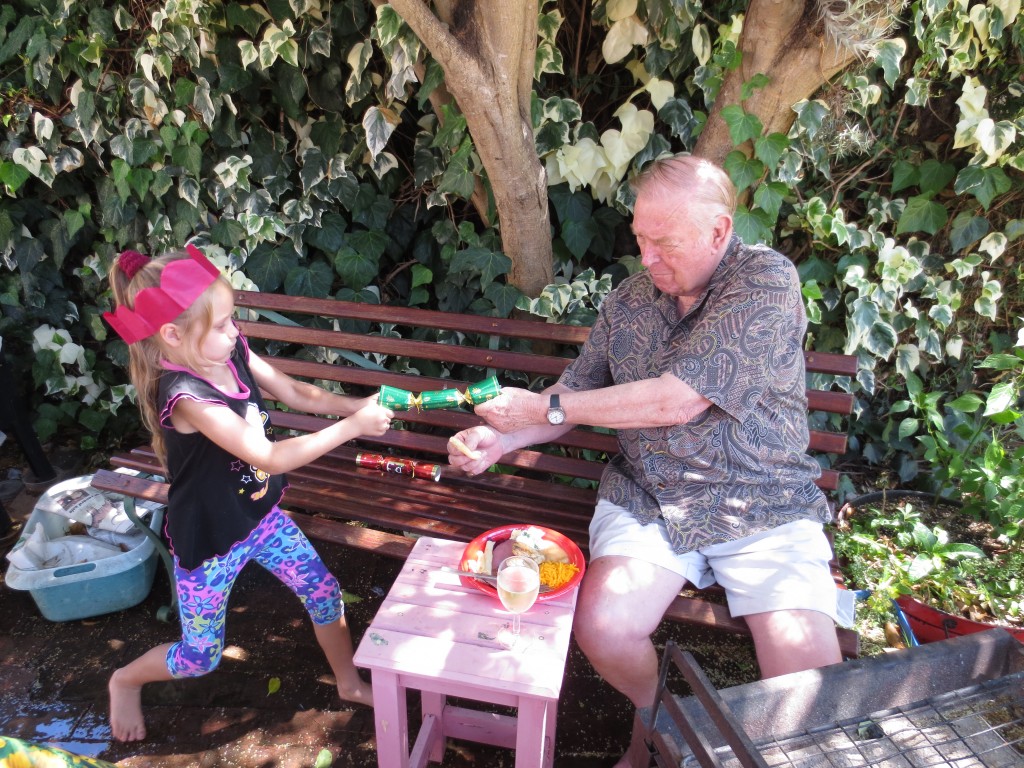 1…2…3…PULL.
Got it!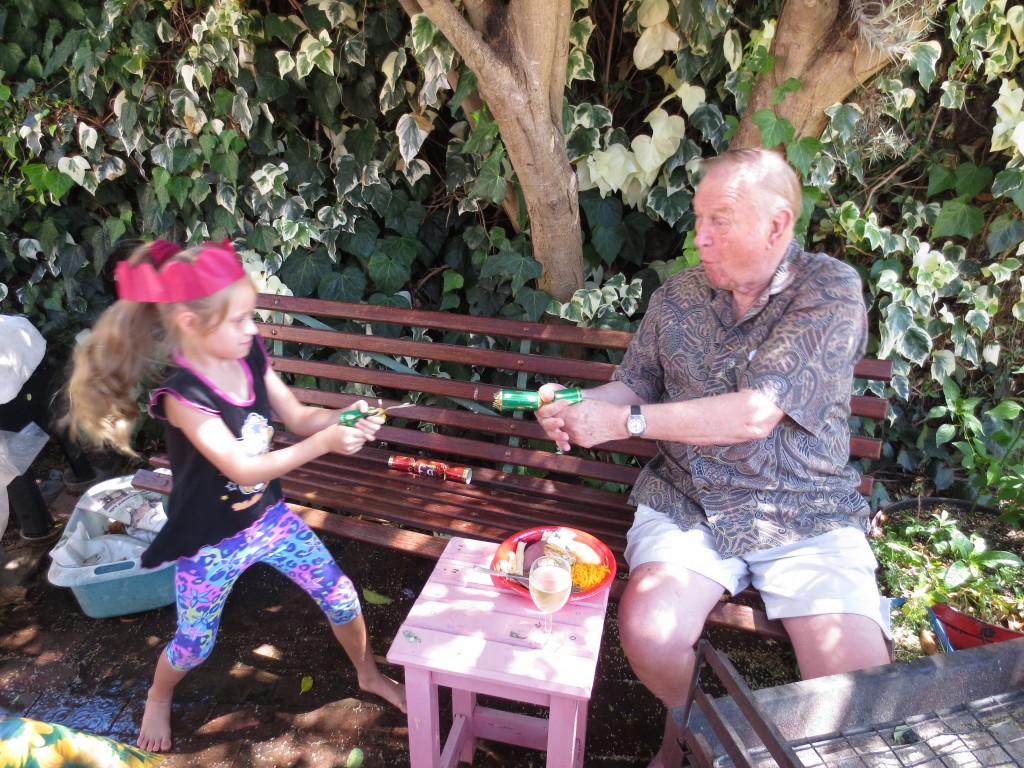 We ate and ate and ate, and then took a nap.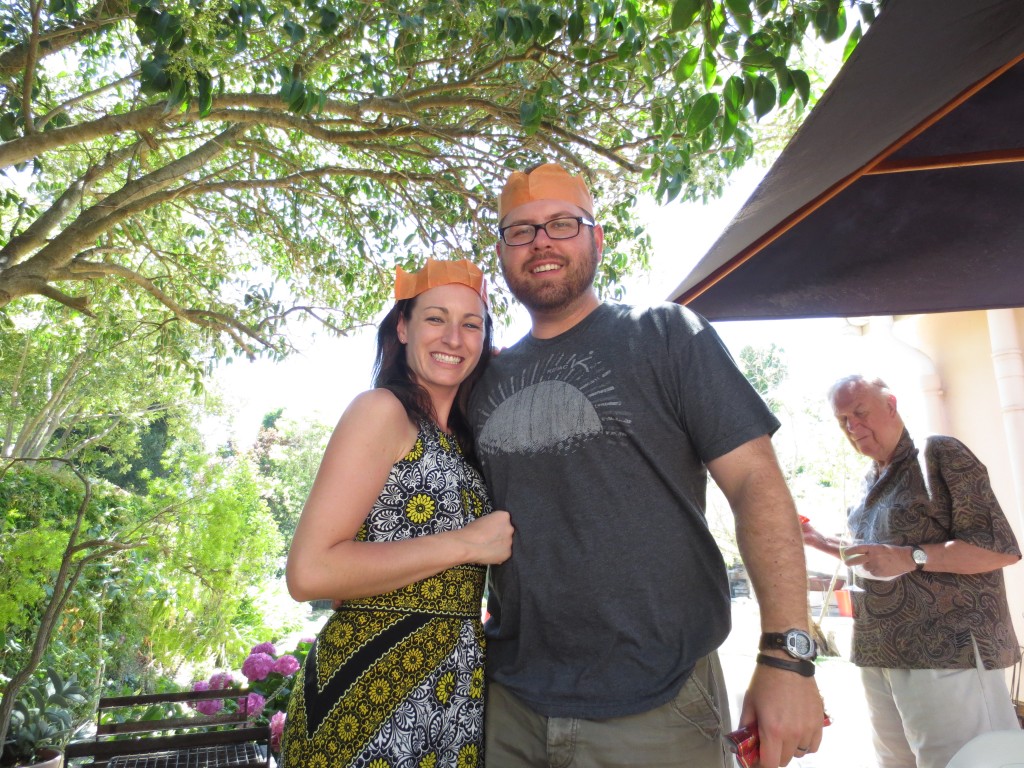 Happy Christmas from Cape Town!