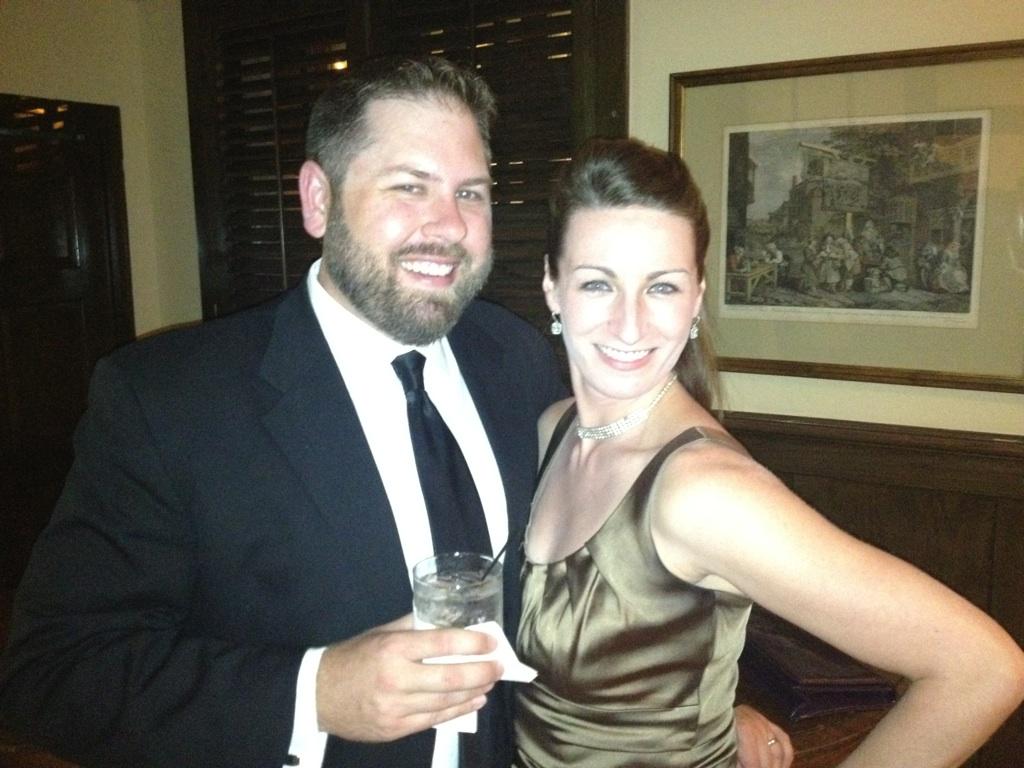 One of us still has his 'Africa Beard.'  I'm semi attached to it.
This photo is from last Saturday night at the University Club.  Lisa and Stan invited us as guests and it was fun!  We got to dress up and I wore some of Grandma Betty's rhinestones.
This weekend we're taking it easy and have only one date on the calendar.  That makes me happy.
In the meantime, here are some fun things for you.
For tomorrow morning, a pancake recipe from Ree Drummond.  It may be a little more work than you usually put into a pancake, but let me tell you, it's worth the effort.
And after you've had your carbs, spend 30 minutes organizing your medicine cabinet.  Easy cheesy.  Then get on with your day.
Be sure to bring some of this awesome guacamole to wherever you're going to watch the Superbowl…even if it's just your own living room.  C swears by it.
Cheers to the weekend!