All of my bridesmaids traveled to be in our wedding, in my hometown.  An incredible gift.  These girls, their friendship, and their willingness to hop in cars and on planes to stand up with me on our day was a special blessing.
I racked my brain thinking of ways to thank them for their help and dedication to me over our year-plus engagement.
Finally, in the hopes of sending these girls home with a little slice of my roots, I decided to fill a favorite tote with some of my best-loved everyday local and special-to-me items.  It's what Oprah would do if she were throwing a wedding at her county fairgrounds.
L.L. Bean Boat and Tote
My mom always has a few of these bags in various sizes floating around the house.  She uses them for work and laundry, groceries and travel.  I bought my first one when I was in college and had it monogrammed. I love these bags and want to share them with everyone in my life.
The Boat and Totes are guaranteed for life and you'll probably not want to live without them once you have one.  Best of all, they're made in Maine.
The medium size is perfect for a day at the beach, a trip to the library or a commute to work.  Small enough to carry under your arm but large enough to hold books, a swim towel or a notebook computer.  And who doesn't love a monogram?  I kept the totes classic and wearable with navy blue straps.
And then I set to work filling them.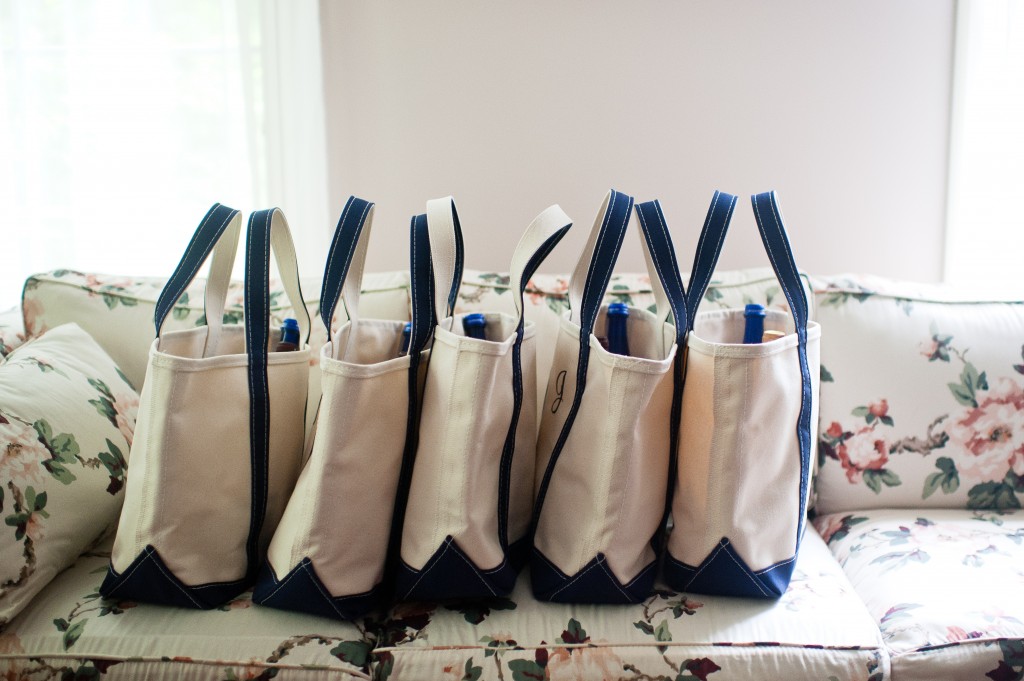 Hudson-Chatham Merlot
We be wine-drinking girls.  Cheers to that with some wine made in my home county!  The Merlot came recommended at our local wine shop.
Saratoga Spring Water
Not only is it the most delicious spring water in the northeast, it's in a gorgeous deep blue bottle.  More cheers!
Sleep Mask
I have worn sleep masks since right after college.  My first apartment was on a busy city street and it was illuminated day and night with street lights and sunshine.  For a short time, I worked an associate producer shift from 2 a.m. to noon on certain weekdays, so sleeping in darkness was imperative to me having a successful day at work.
Besides being incredibly practical, isn't there just something about wearing a sleep mask that's oh-so-Breakfast-at-Tiffany's?
Goat Milk Soap
I used to buy goat milk soap at local craft fairs when I lived in Albany and my mom always has several bars in her bathroom closet.  Upstate New York is known for its dairies.  Goat milk is widely used in all sorts of products – including this moisture-rich soap!
I found this local Lebanon Springs Exotic Goat Milk Soap at a market in the middle of a mall in Albany on a winter trip home in February.
Rosewater Waverly Sachet
I love the smell of rosewater or lavender in a ladies' bureau or closet.  Waverly makes a beautifully scented sachet perfect for a drawer and easy to hang on a hanger in a closet.  Favorites!
Leather-Bound Journal
Because it's so much better when you write it down.  I've written through so many journals in my life up to now and insist there is nothing like the durability of a soft cover leather book.  These journals from Anthropologie are similar to those placed in the totes.
Scarf / Sarong Wrap
From early fall through spring, you'll find me with a scarf.  They are an easy upgrade to any outfit, casual or fancy.  The scarf / sarongs I chose for the bridesmaids were available at World Market and I loved them right away.  The beauty is in their weight.  They can easily be worn as a cover up at the pool or can be wrapped as a scarf to accessorize a jean jacket in the cooler months.
Ladies.  You are simply tops!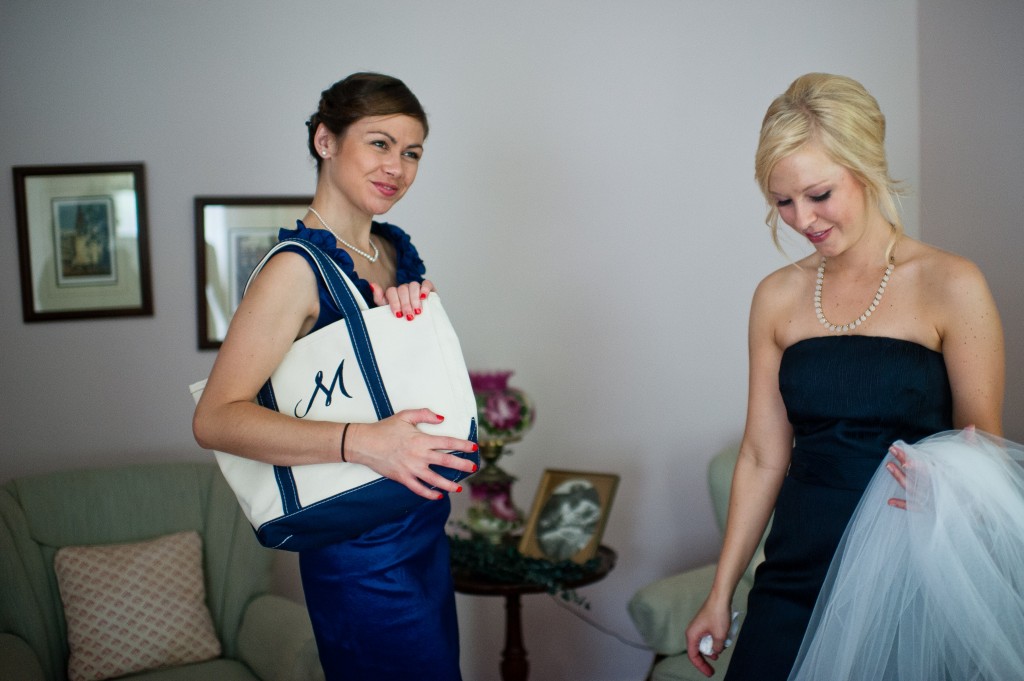 All photos by Kara Pearson