We've had a quiet winter so far in Mile High–some snow in the mountains (more falling right now) but very little in the city.  I love a good, hearty snow day, particularly when it comes on a weekend when you can hunker down in front of a wood stove with soup and a cup of tea.
This weekend, my parents were lucky enough to get some snow in New York, thanks to that gigantic Northeast Nemo.  Not too many inches, just enough to be peaceful and white.
These are some photos sent from my momma yesterday.
This is their side yard.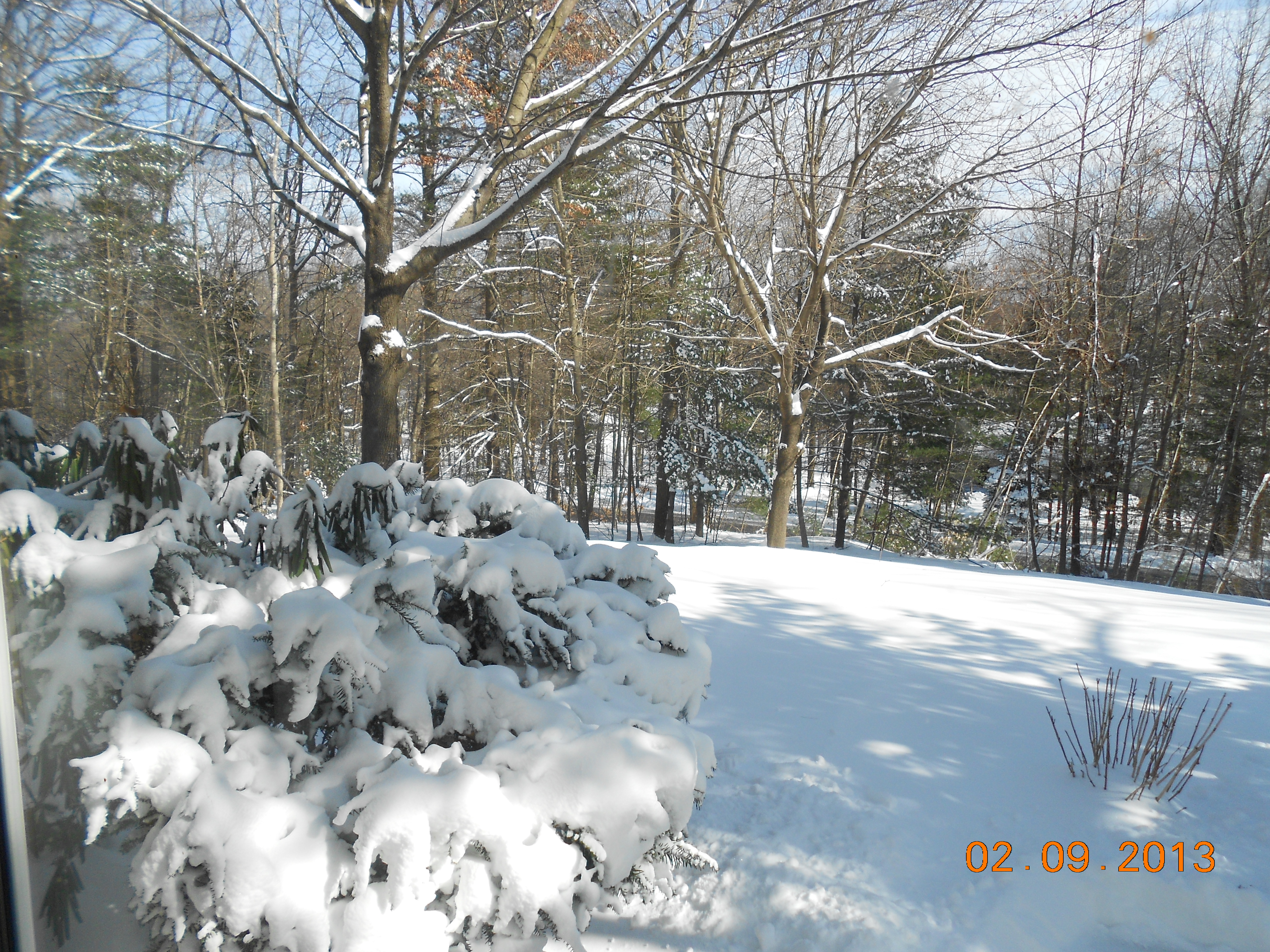 White on white.  I love the way the tree branches cast afternoon shadows on that brilliant sugar dust.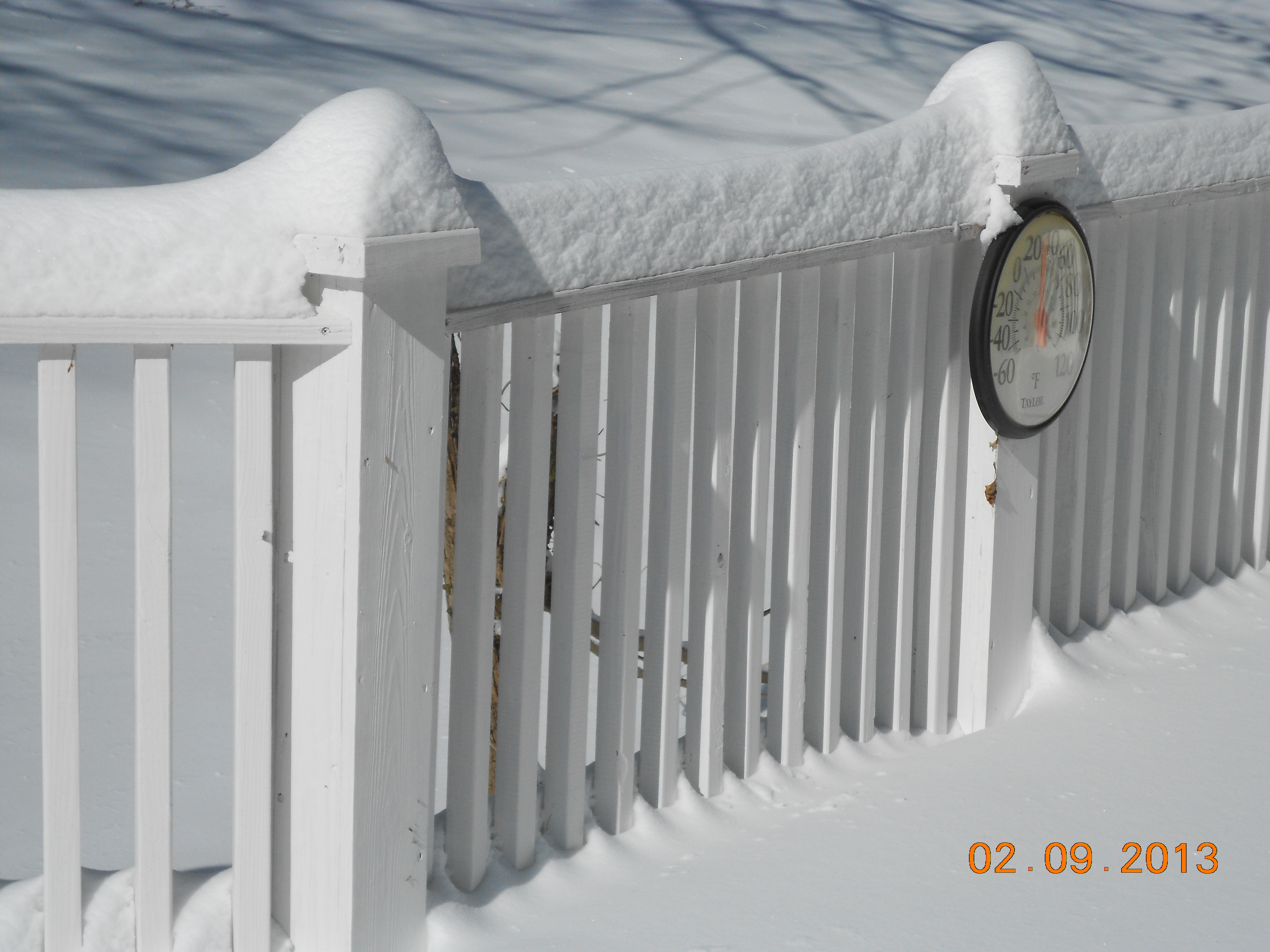 And darling Miles, contemplating a pounce onto the deck.  He would ultimately decide it too chilly.  Smart kitty.