Lately, I've had some busy Mondays.  That first day of the work week makes for snapping back into place at the office.
But each Monday that's full of here, there and everywhere are little reminders of my life's happy moments.
Here are a few of mine from today.
Hearing my coworker sing along to KBCO.
She's been my friend for almost five years.  On my first day at work, Gloria came over to my desk and gave me some pointers on the office culture.  She handed me the supply catalog and told me she'd be here if I had any questions.  I had TONS of questions.  And she never got frustrated with me.  And surprisingly, she still hasn't.  Love her.
Realizing my panties are the same color as my painted toenails.  
This was an awesome thought.  I totally wanted to tell Gloria.  But I'm a professional. Ahem.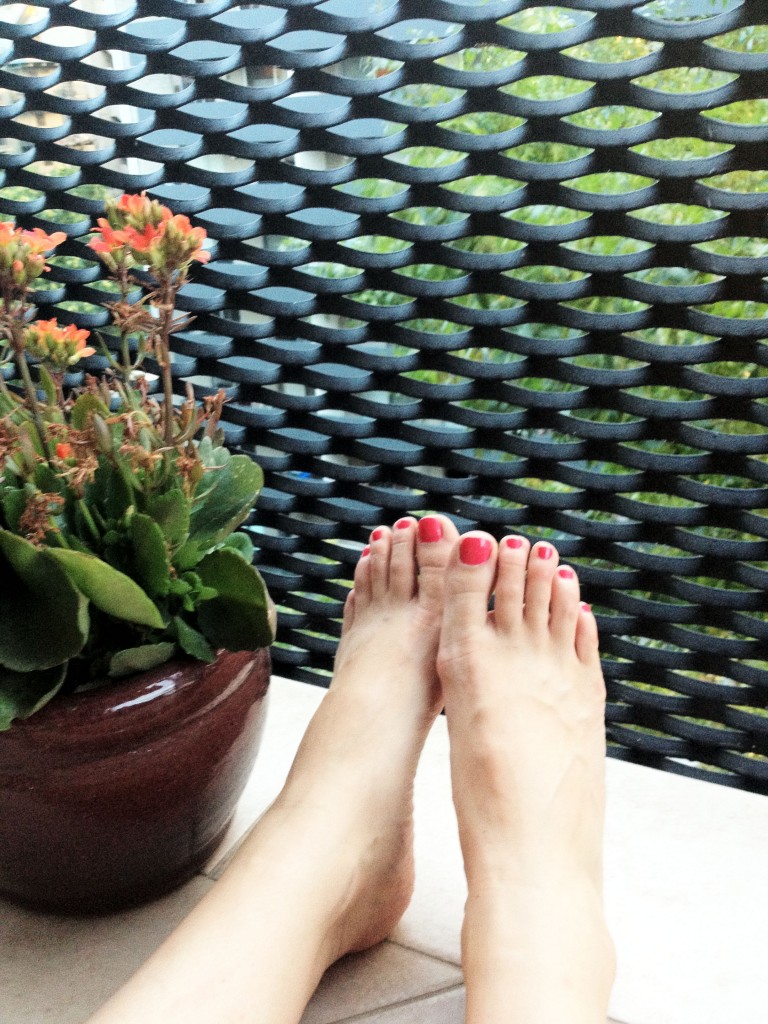 Wandering the library.
After work, I got to peruse the stacks at the library.  I love my branch so much.  The librarians, the patrons, and their fiction section.  It's just so easy to be happy there. I picked out three novels for the weekend.
Coming home to a very clean apartment.
Yesterday, we had C's family over for dinner.  When I really need motivation for a deep clean of the apartment, I invite someone over for dinner.  We cleaned, we cooked, and we baked.  It stayed clean.  And when I walked in the door after the library today, I was careful to take my heels off and put them back in the closet.