We drove back to Jacksonville by way of Saint Augustine and up A1A along the Atlantic Ocean.
Saint Augustine was a lovely town that smelled like the sea.  Our favorite part of our brief visit was the Castillo de San Marcos, a historic Spanish fort large and beautiful and full of ghost stories.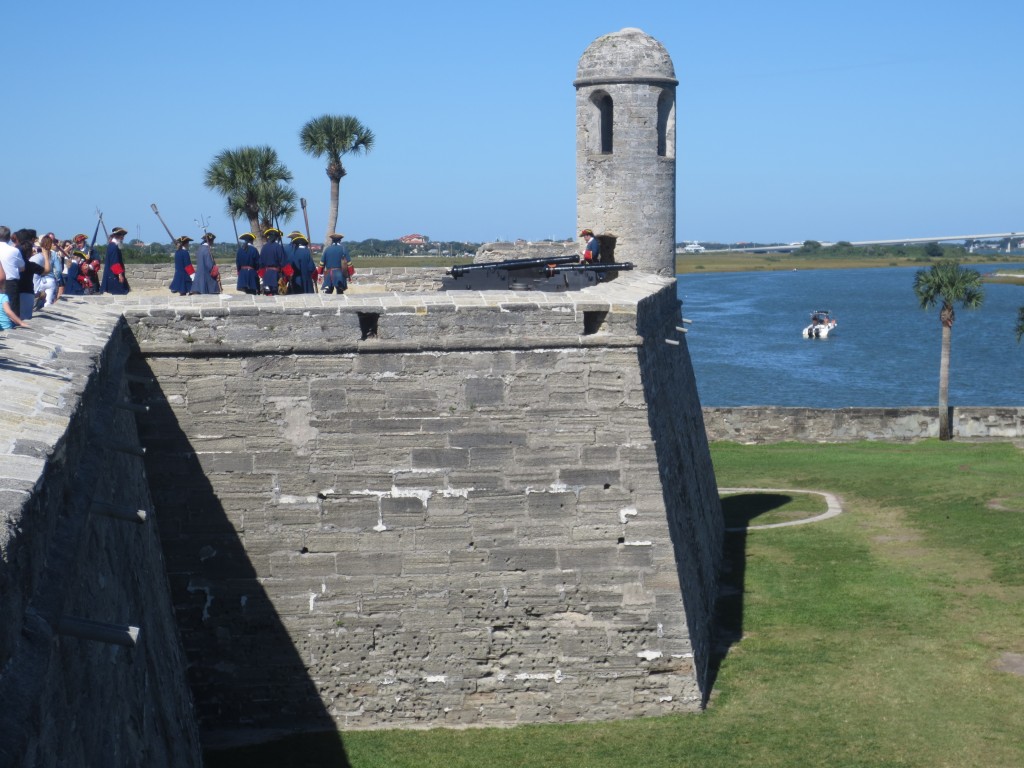 We were able to stop for a 20-minute swim as we drove north toward the airport through beach and forest preserves and small cottages next to large homes facing the wide ocean.
Our swim was quick but lovely and warm and very wave-y.  We laughed a lot in the water. There is NOTHING like the sea.
C loves swimming in the ocean so much you'd think he was born on the coast in a seashell.
The beach was very lightly dotted with people's clothes and towels and everyone was in the water.  It was a perfect day.  We could have used RIO beach chairs and six more hours in the sunshine at the water.
So long for now, happy Florida!