We arrived at Mpila Camp at Hluhluwe-iMfolozi, checked into our site, dropped bags and got back in the bakkie (South African slang for pickup truck) for some late afternoon animal viewing.  I wasn't sure what to expect, except that we'd gotten a poor report on what animal viewing was like at Kruger National Park from Ludi's brother two weeks before  we arrived in KwaZulu-Natal.  Being summer, and the wet season, animals are less likely to come to watering holes in the reserves where often, there are hides, or places where people can quietly observe them as they drink water.
I also wasn't sure what to expect because I hadn't yet seen the African bush in its glory.  Everything was new to me.  The landscape, the sky, the heat.  We were hours and hours away from the city.
Because it was my first time looking for animals, Ludi and Amy insisted I sit in the front passenger seat.
"Now Bridget," Ludi started, "because everything is new to you, it's going to be hard for you to spot animals in their natural habitat.  Remember, they look like the landscape."
"I see an elephant!" I yelled.
"Exactly," said Amy calmly from the back seat.  "When you see something wandering around, just yell it out.  Let us know."
"I SEE AN ELEPHANT!" I yelled again.
"Oh for real!  There it is!"
And Ludi put the brakes on the bakkie, threw it in reverse, and we watched quietly.
This is what I saw.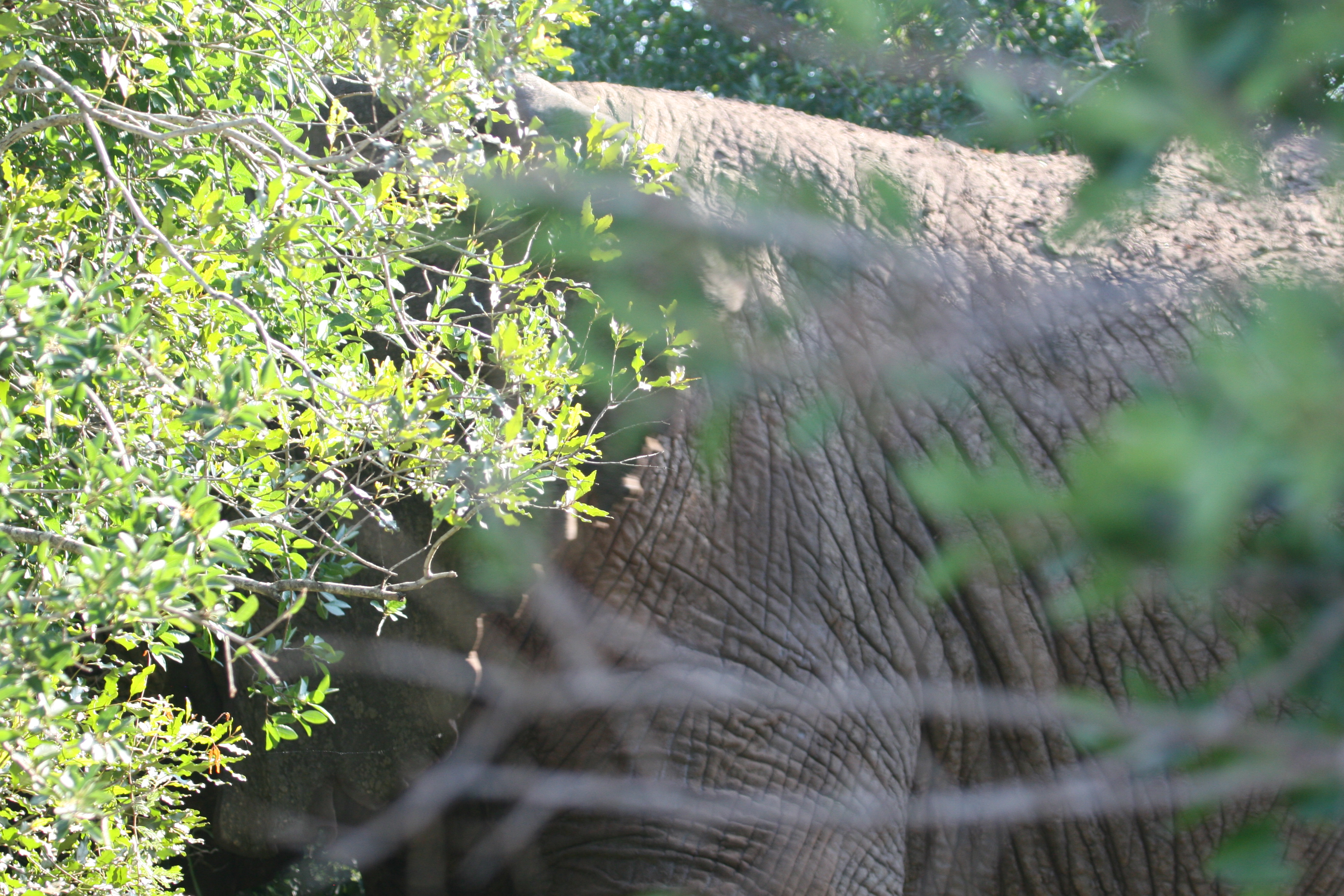 But he was there.  He was a really real wrinkly elephant.  And then he saw us.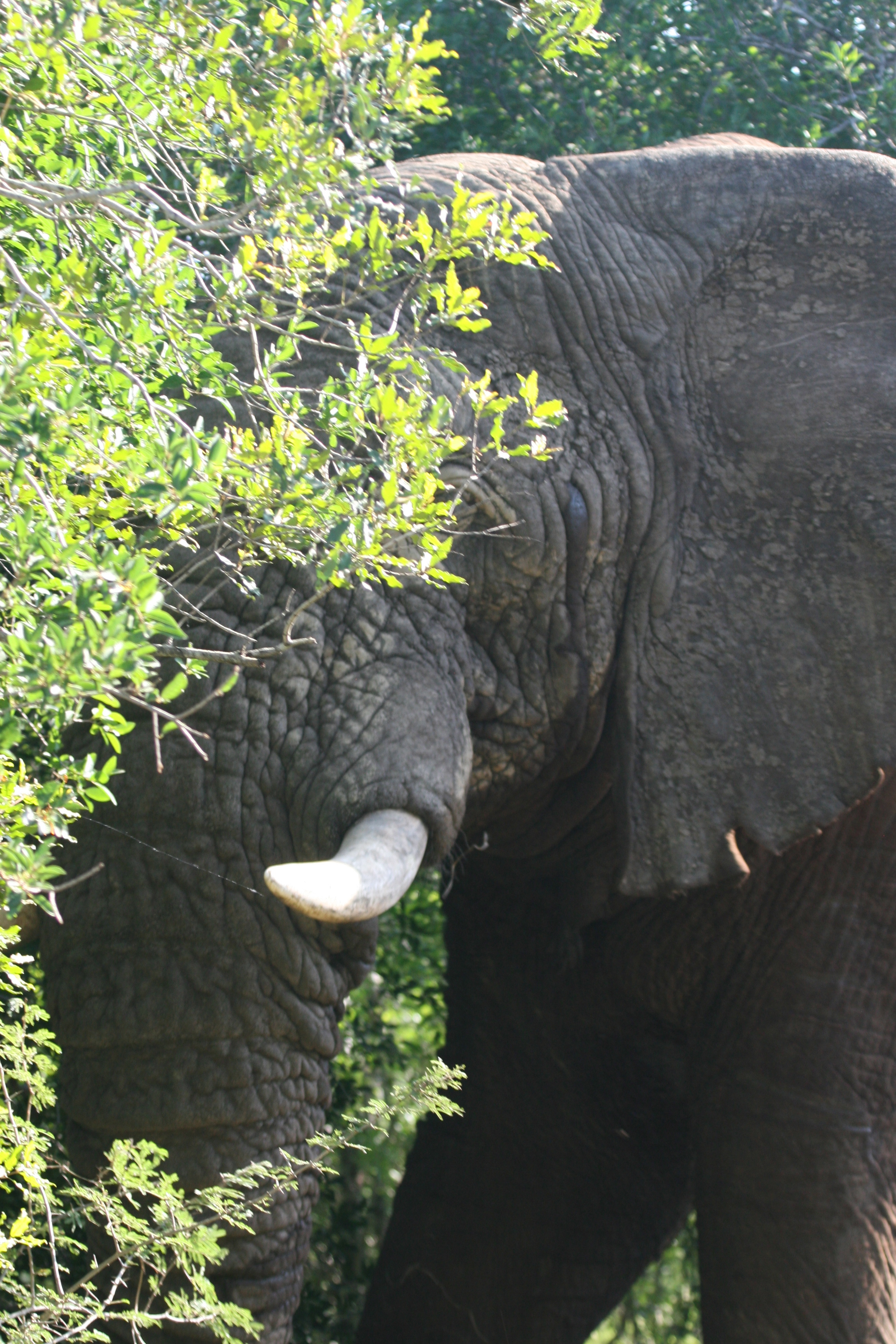 And he said hello.  And we said hello.  And I fell in love with him.  He followed us for nearly two kilometers down the dirt road as the sun set on Zululand.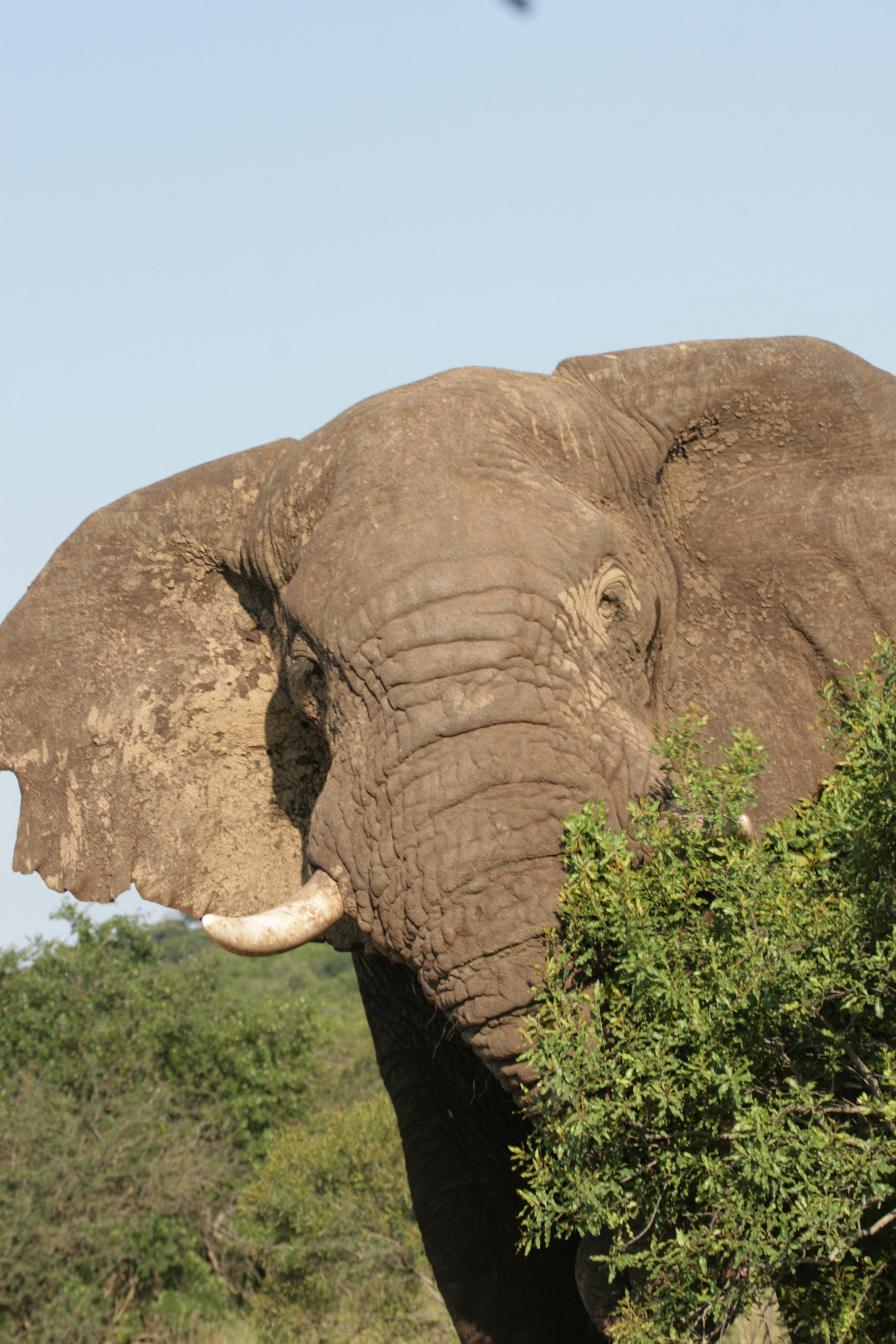 He was a little shy at first.
Then he stopped at a puddle and muddied himself to cool down.  And then he got back on the dirt road and continued to follow us.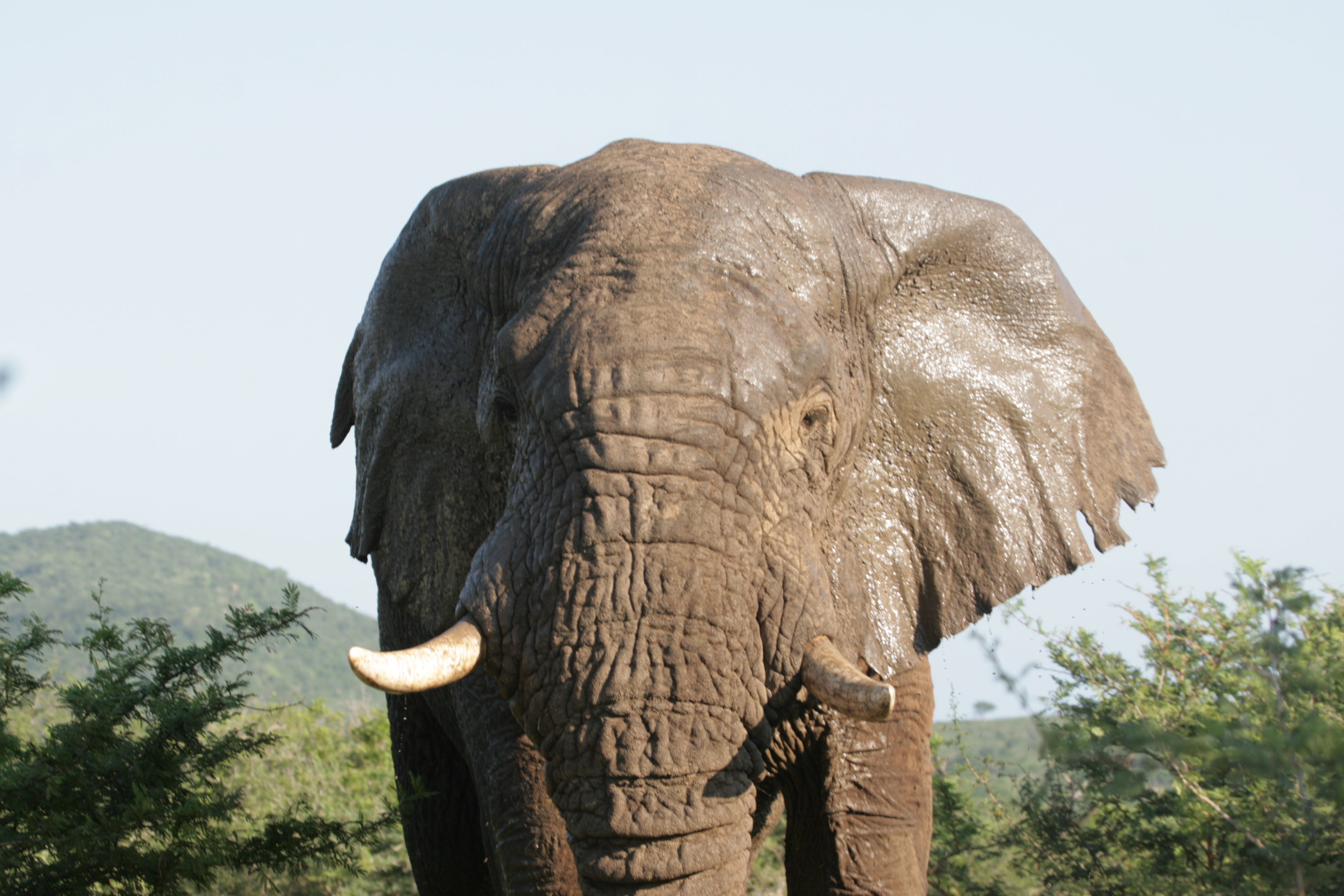 I really wanted to get out of the bakkie and hug him.  He probably wouldn't have liked that.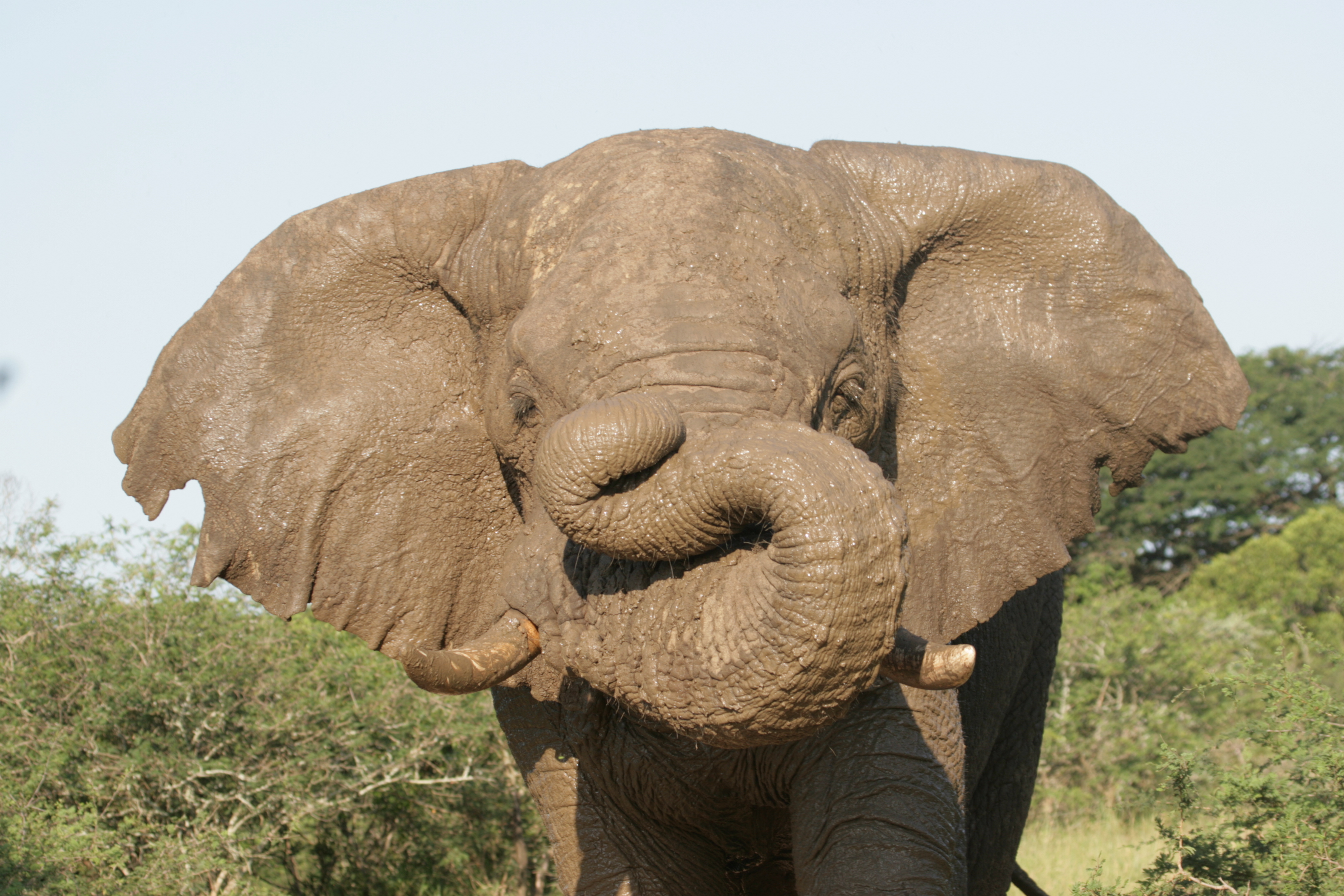 Bye, bye, lovely.