Obviously I'm glad the west is finally facing fall.  After this summer's crazy days (drought, fire, floods) we are looking toward the cooler weather and autumnal good feelings this new season tends to bring out of Denverites.
And we're off to a good start.  With snow expected in the mountains on Friday and cooler weather settling into the city starting tonight, I've taken out my chilly-weather scarf collection and can't wait to start snuggling in for the season.
I love a scarf with a jean jacket or over a t-shirt in the early fall.
There is nothing like a bunched up scarf over a fun blazer or jacket.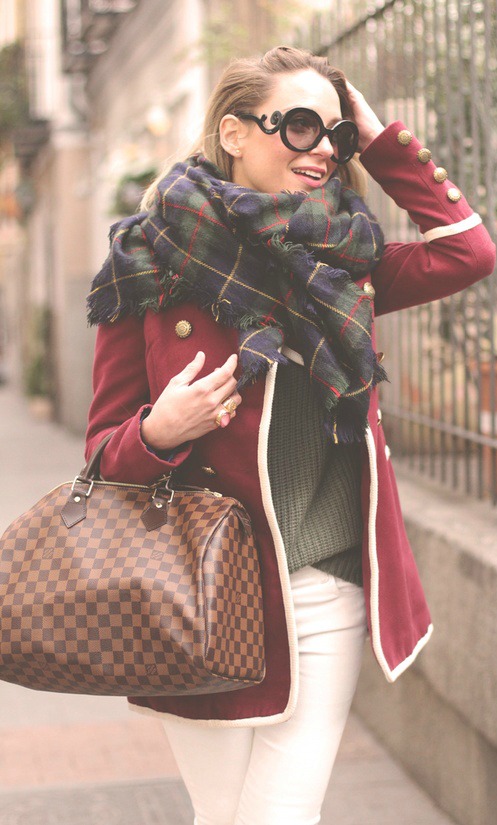 A knitted oversized scarf for extra chilly days.  You could make one yourself with circular needles.
Sassy, dotty summer scarves can be worn into fall too.  Imagine a cardigan over her t-shirt and some boots to go with that cute skirt.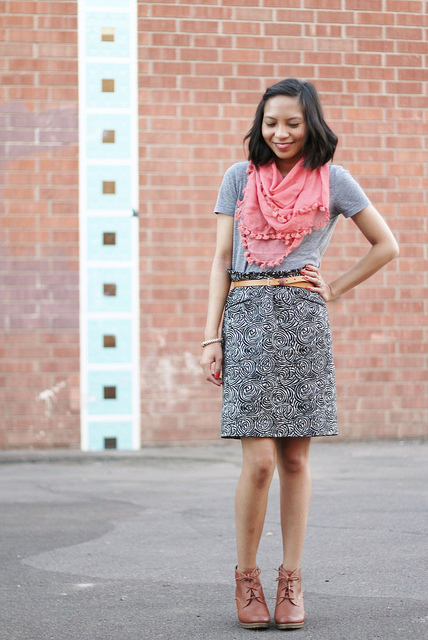 And I always find myself looking up new ways to tie scarves.  A coworker and friend of mine wears scarves all fall and winter long and she's always got some fun way of wrapping and styling.  Here are some ideas!