I had a very heavy heart last Thursday morning when C called me to tell me "the fences are up."  One block from where we live some beautiful old buildings are being torn down.  They will be replaced with this.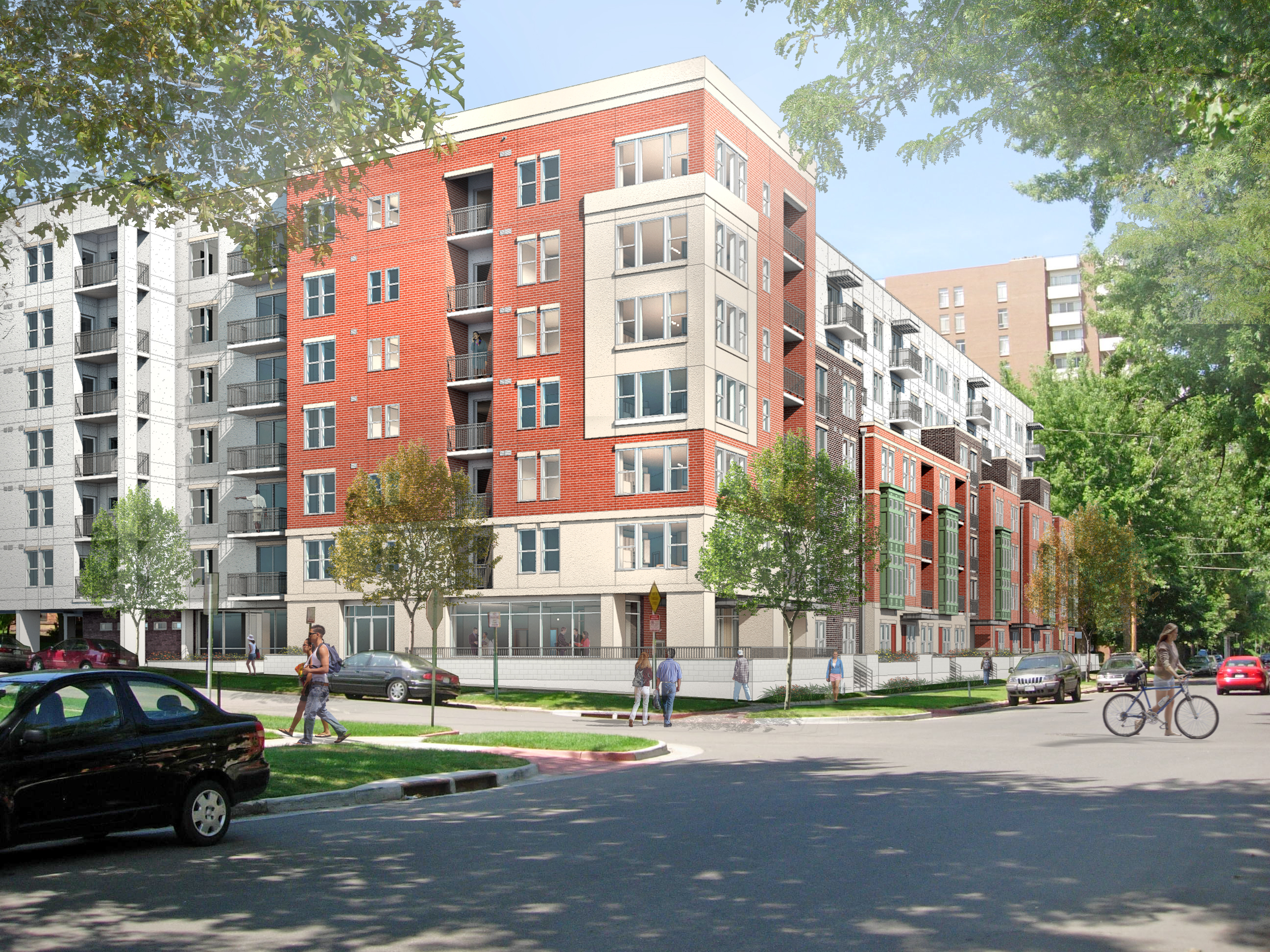 I will tell you right now, imagining this large, wide, flat building in our neighborhood breaks my heart.  But see that building just beyond the new rendering above–the high rise?  I looked at living there.  Heck, even the building I currently call home a block from this location is just as architecturally-bland and jarring as the proposed Residences at the Gardens.  But I like to think we've learned some lessons in urban neighborhood design since my building was erected in 1959, when Cheesman Park's lovely Denver Squares and colonial-style homes were threatened by high rises to make way for city dwellers who wanted a doable walk or ride into downtown but a home on the park.
As Denver's population continues to grow, so does the desire to live along the city parks, parks like Cheesman.  Vine Street between 11th and 12th looks like this.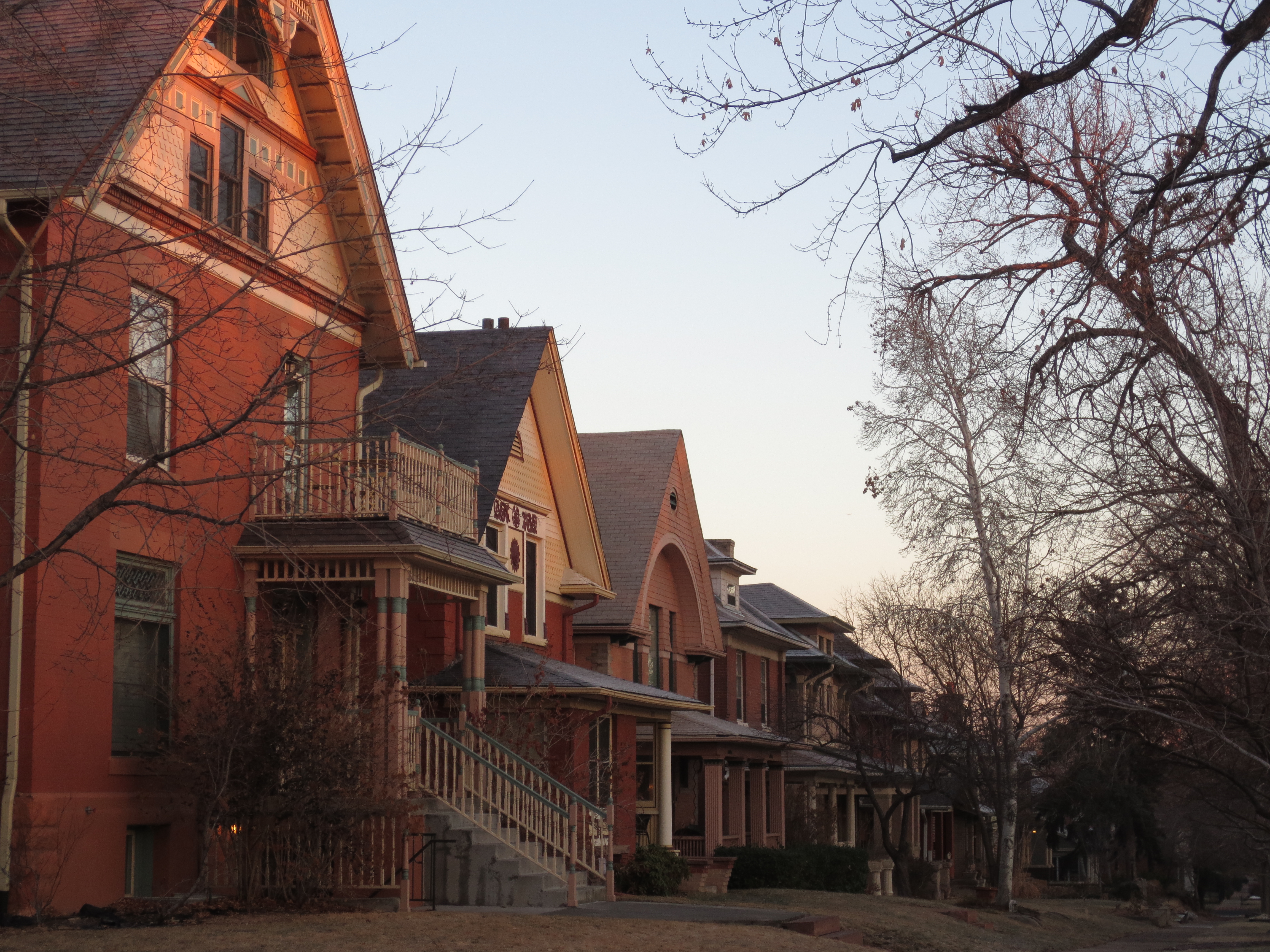 And to the east of these homes, some quiet, unassuming apartment buildings.  As of now, not long for the world.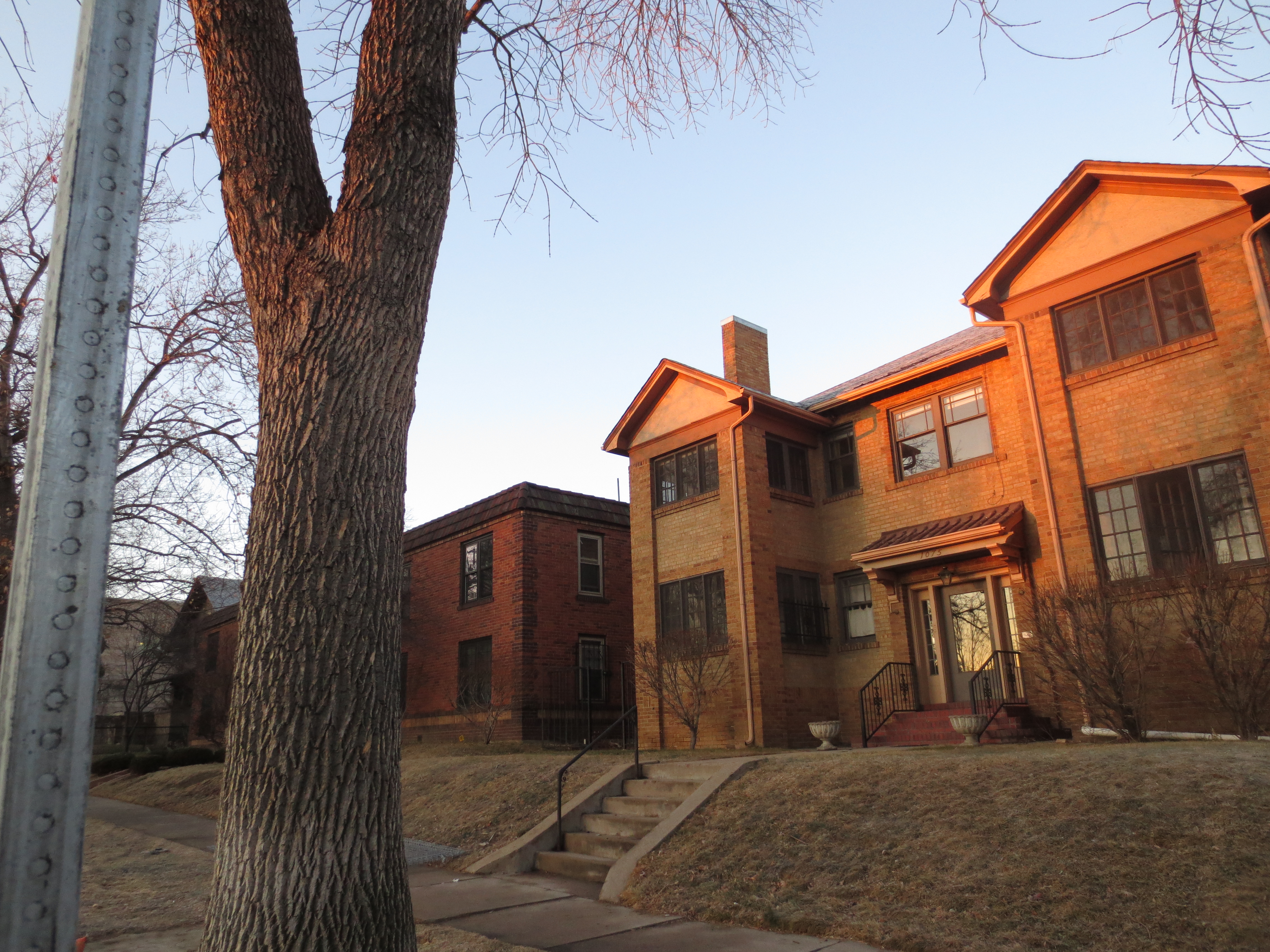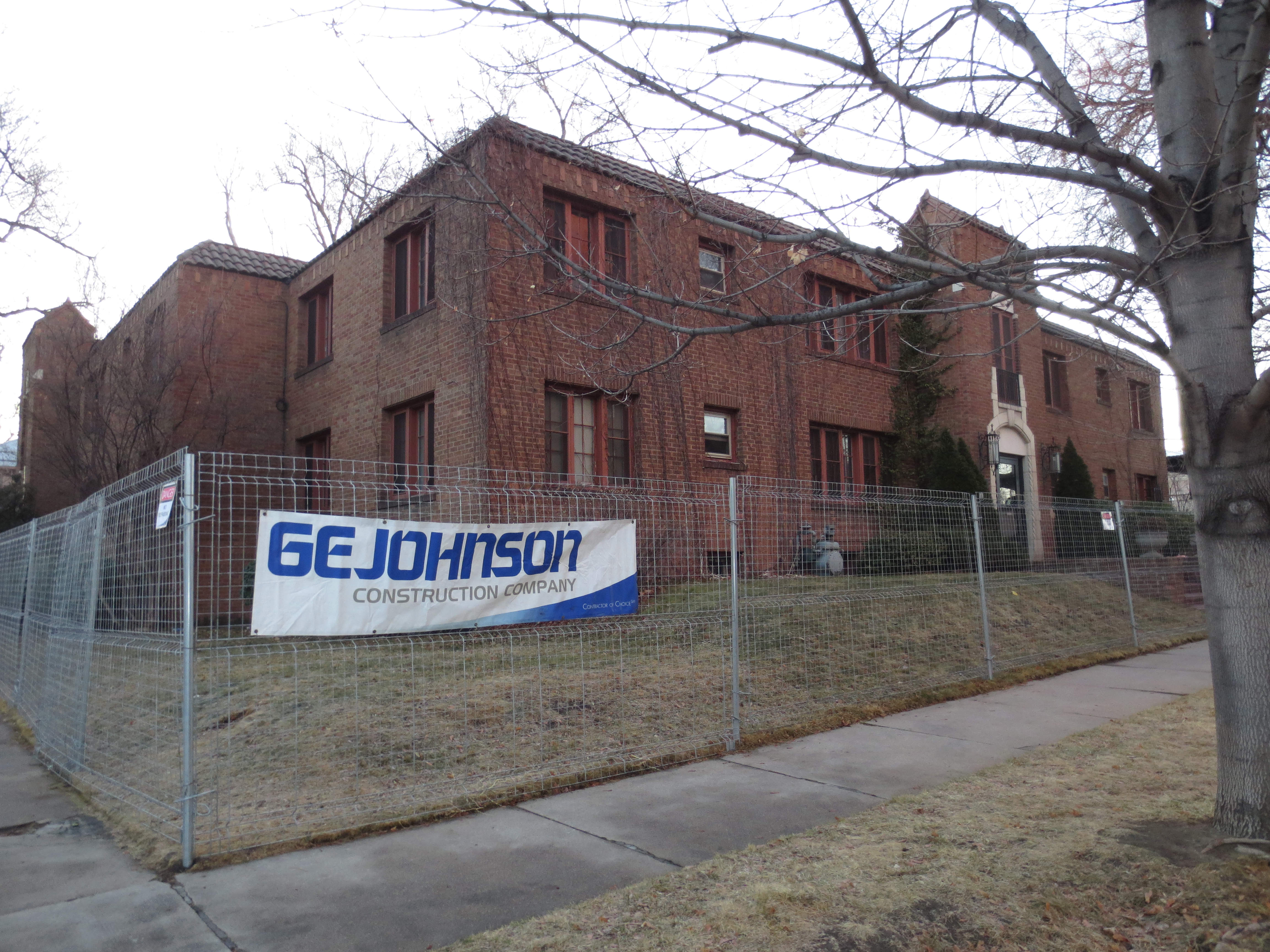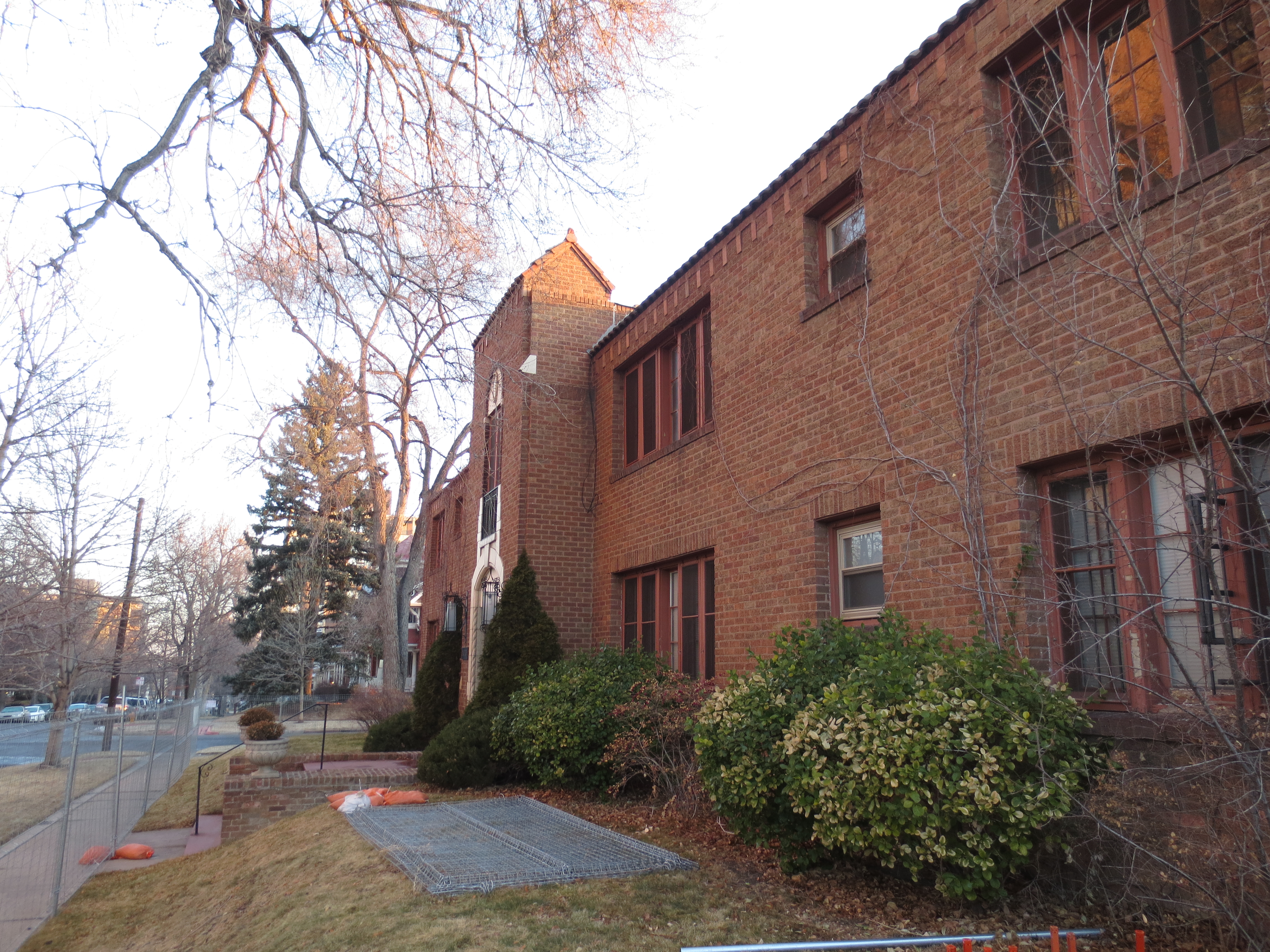 In the summer, lovely, thick vines grow over the red bricks and the street is quiet and shady.
I adore the intricate details like terracotta shingles and back terraces over the garages on the alley.  It is all very quaint and Parisian.
The details on the side entrance of 2120 Vine.  Swoon.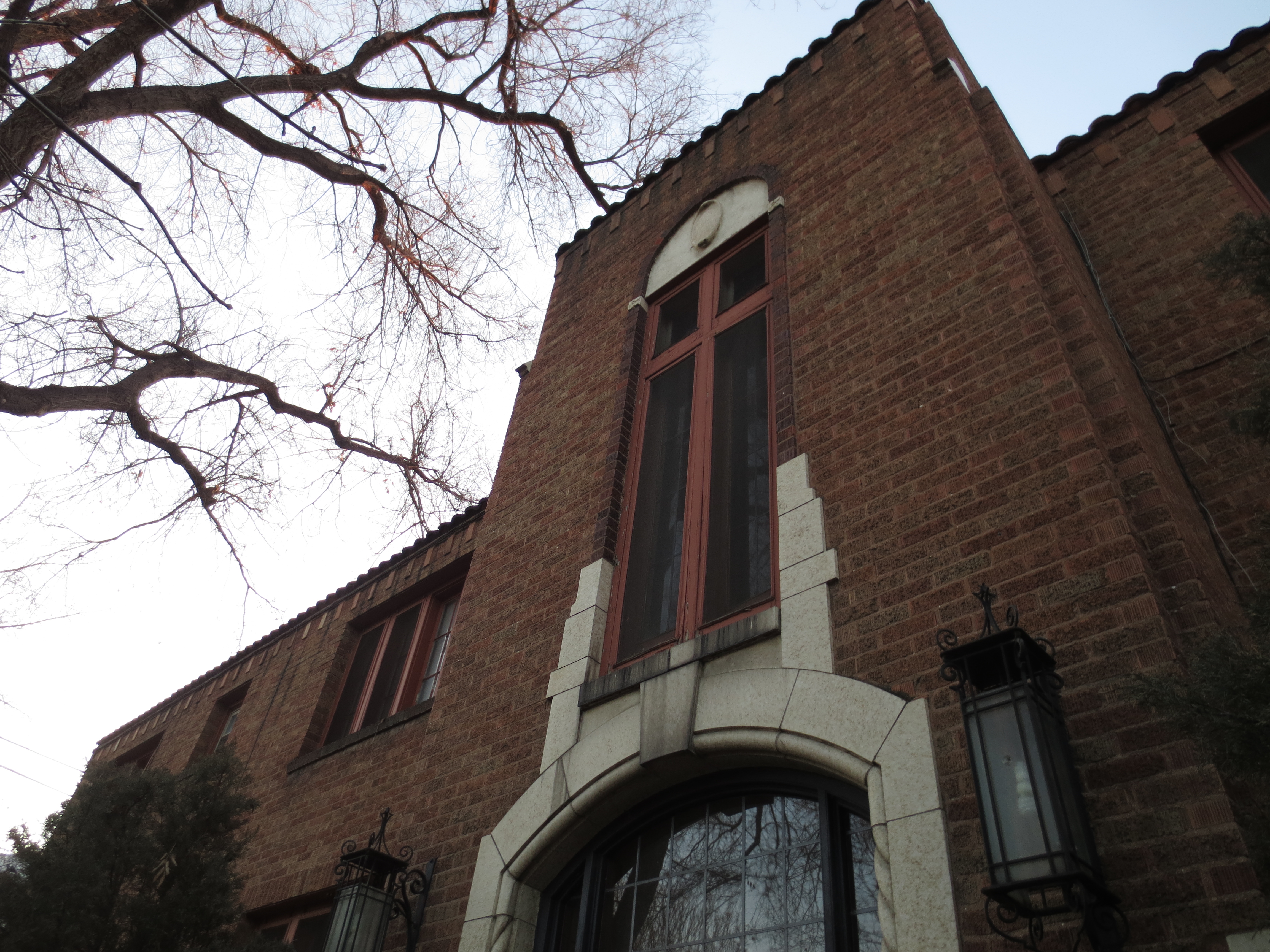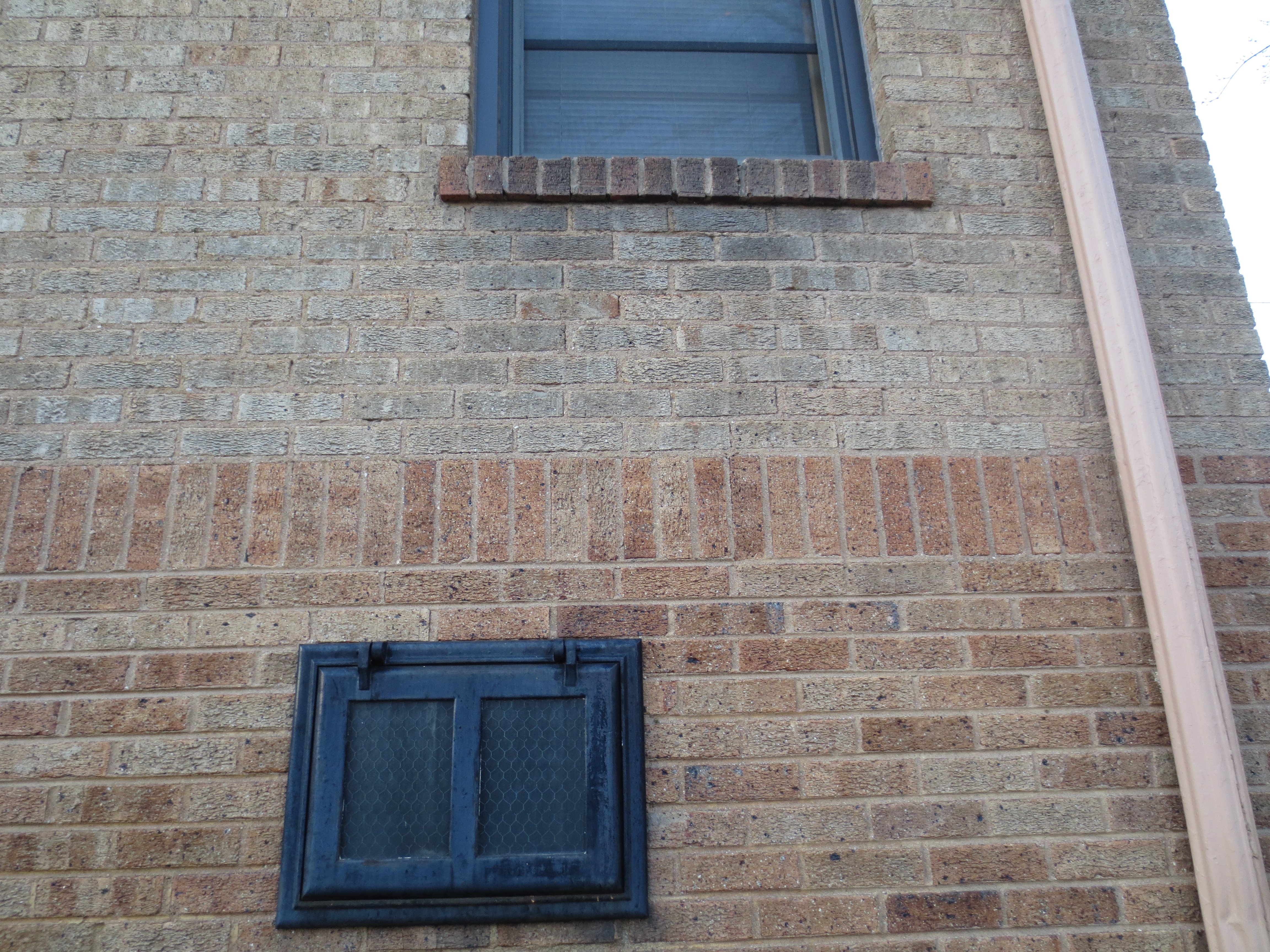 And the neighborhood changes, once again.