Yelena Bryksenkova.  What a talent.
I saw some of her illustrations and went to her site and couldn't stop scrolling through.  She's incredible.  Whimsical.  Sweet and charmed, I'm sure.
The colors she uses are muted and puddled and oh, so lovable.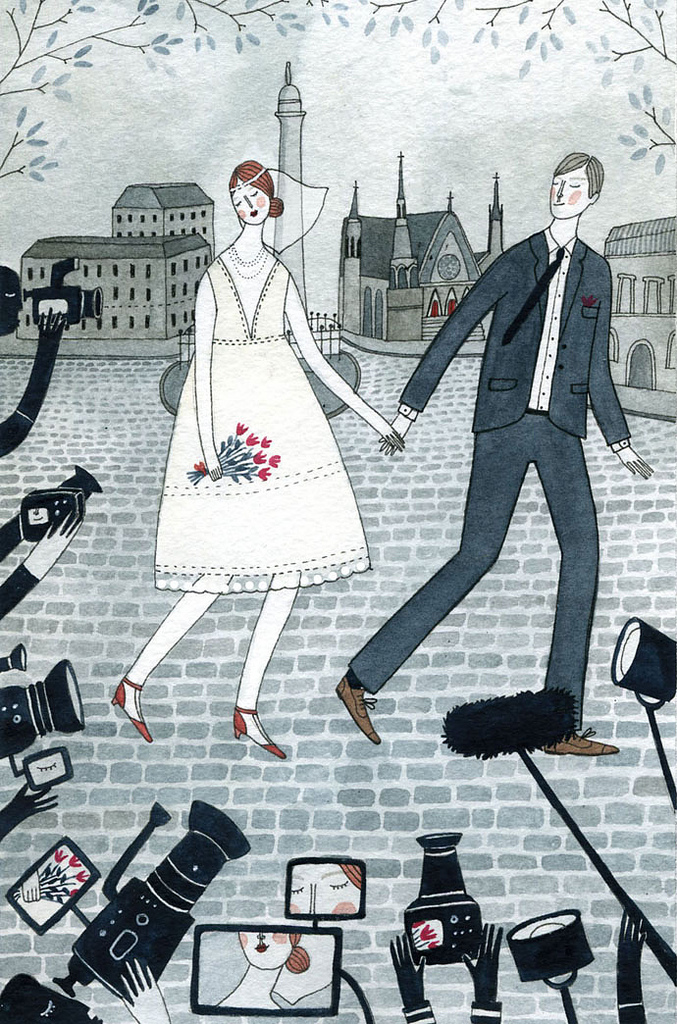 Time for tea and reading and lovely Swedish braids.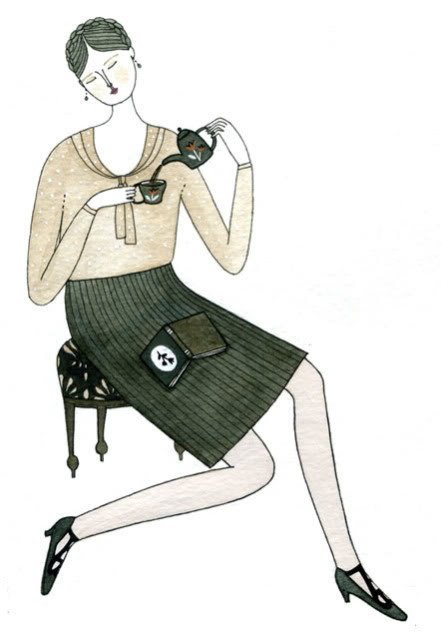 And there's just so much going on here.  This piece is representative of a "quintessentially British expression."  Can you guess which one?  Hanky Panky.  I'd like to see her imagination paint Sixes and Sevens.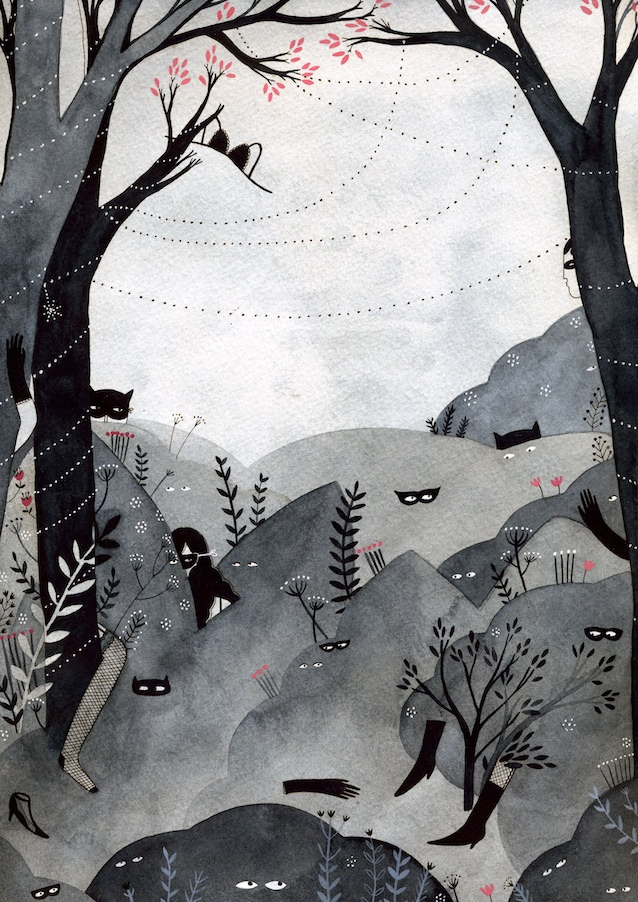 Wouldn't you love to walk right into this illustration and listen?  The crickets outside the windows, the purring kitty, the radiator steam.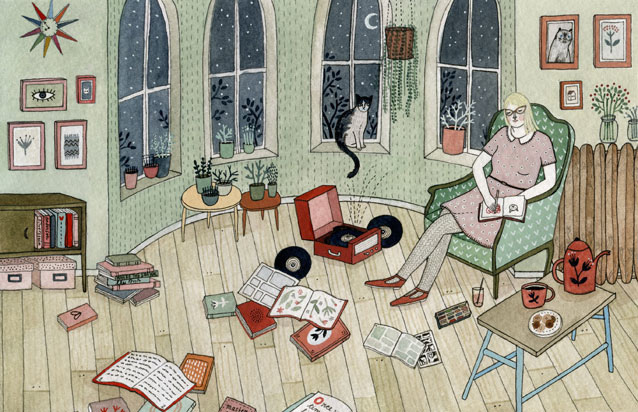 Visit Yelena's Etsy shop to browse.  So fun!  Check out her website and get lost!