After reading the post on Impossible Pie, my friend Rita sent the recipe for Impossible Pumpkin Pie.  I'd never tried baking an impossible sweet pie.
A Sunday morning with Ludi and Amy at the National Western Stock Show and a hang-out on their front porch rockers in the afternoon lazing around in cowboy hats got me in a cozy mood.  A mood for a pumpkin dessert.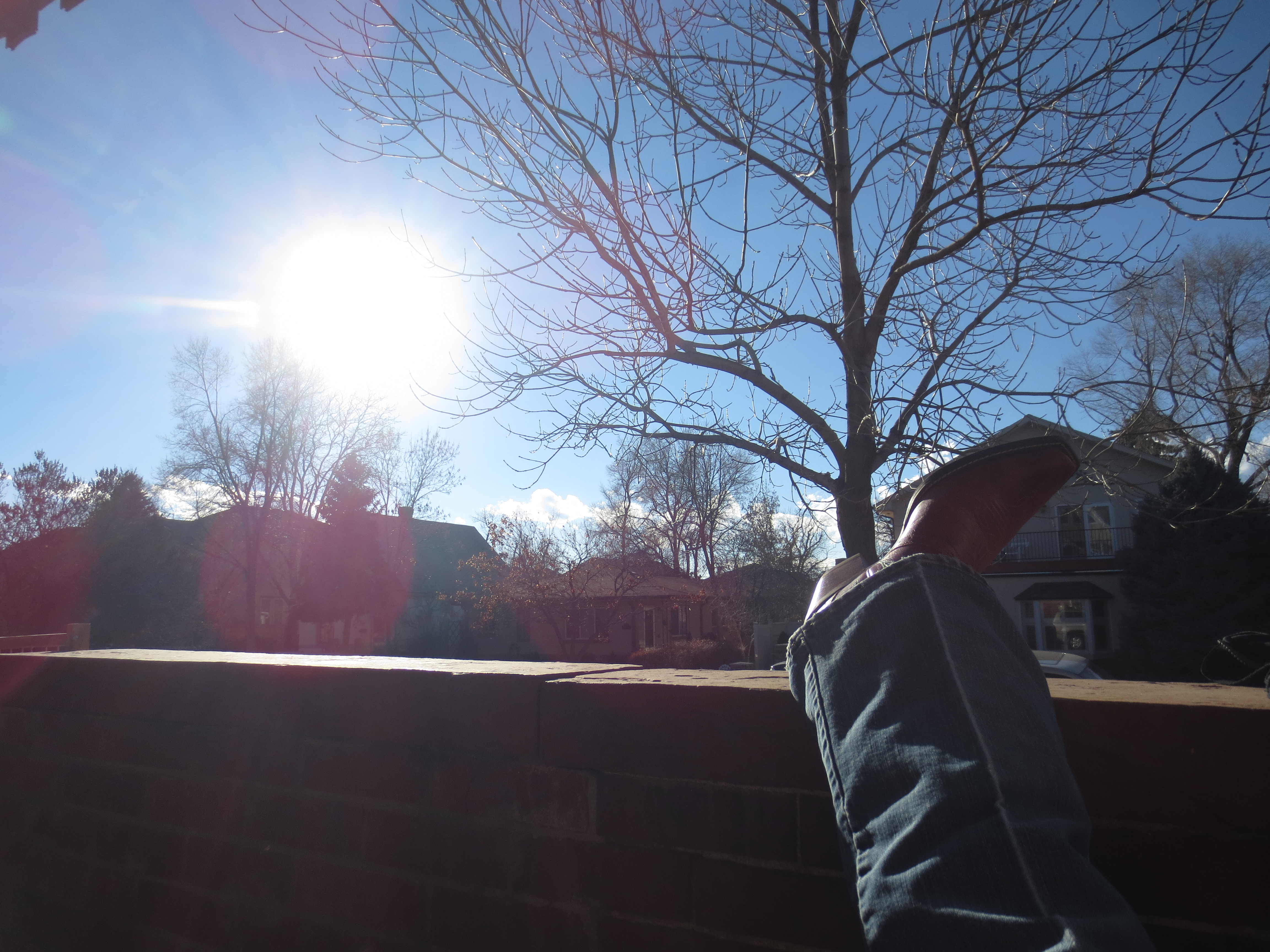 These are all the ingredients you need to make this pie.
No, seriously.  This is it.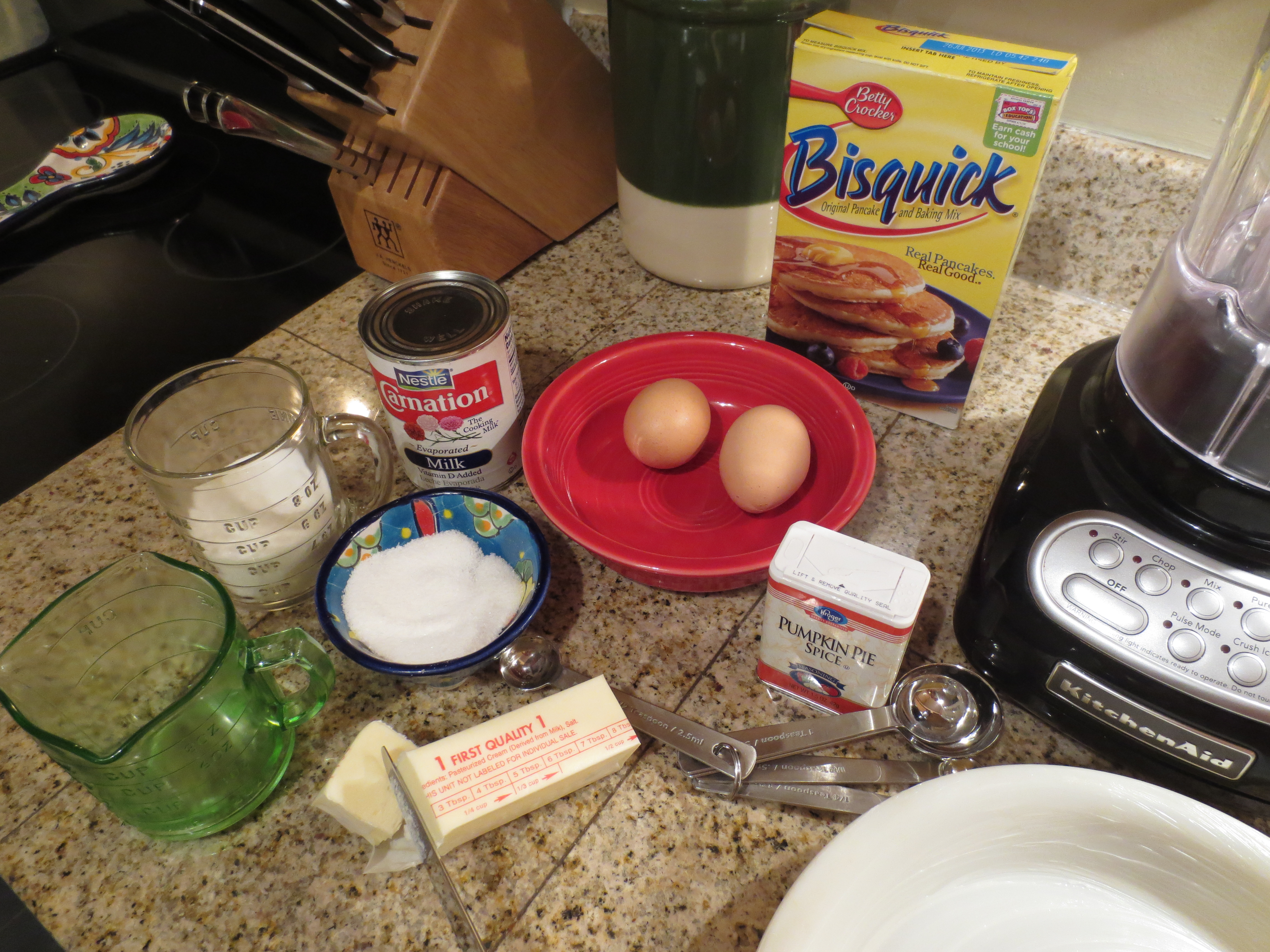 All of this goes in the blender here.  See?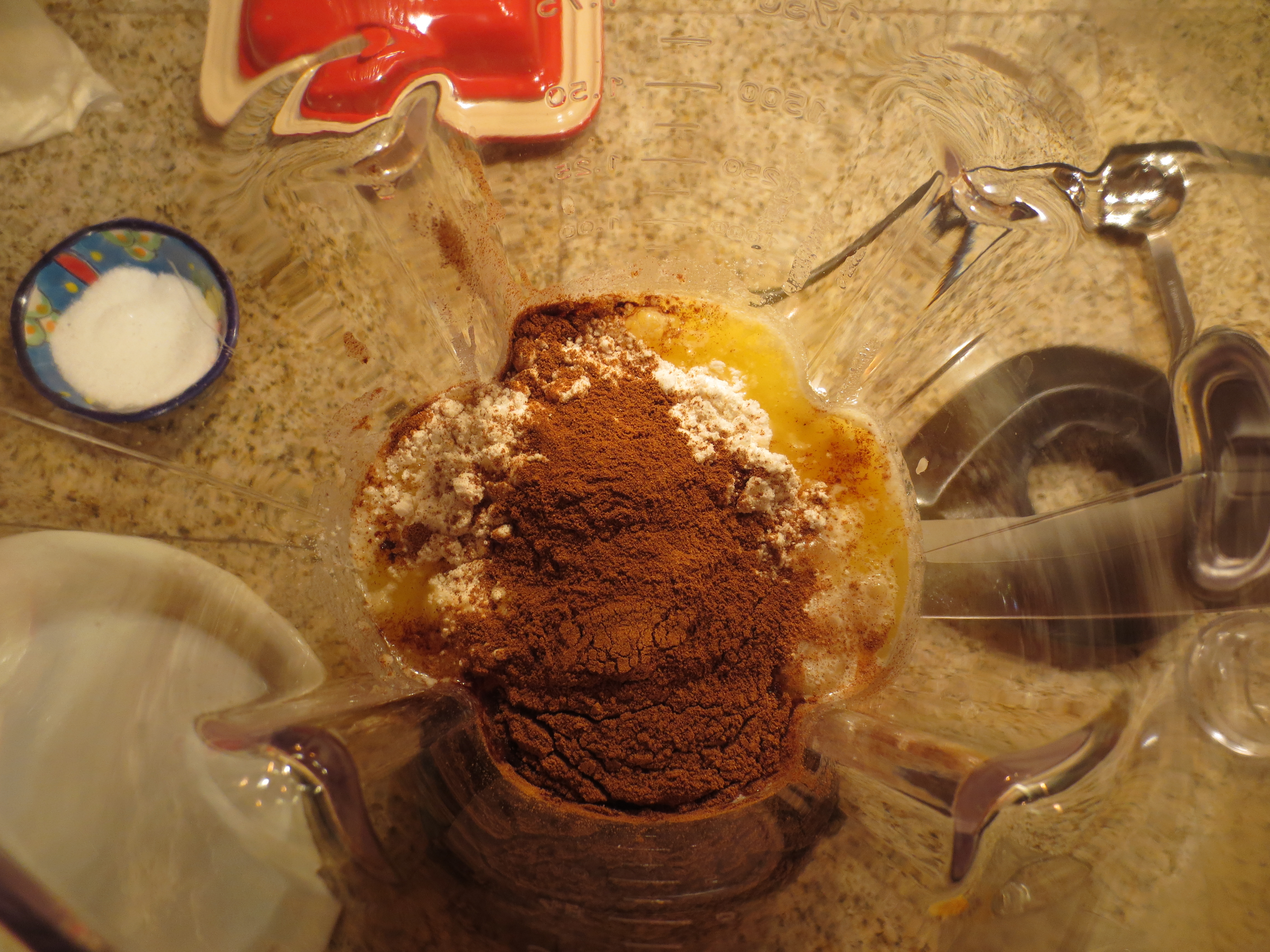 And then you press Blend, or Mix or Puree – whatever your machine has for buttons – until it's well-blended.
Then you pour it in a greased pie plate.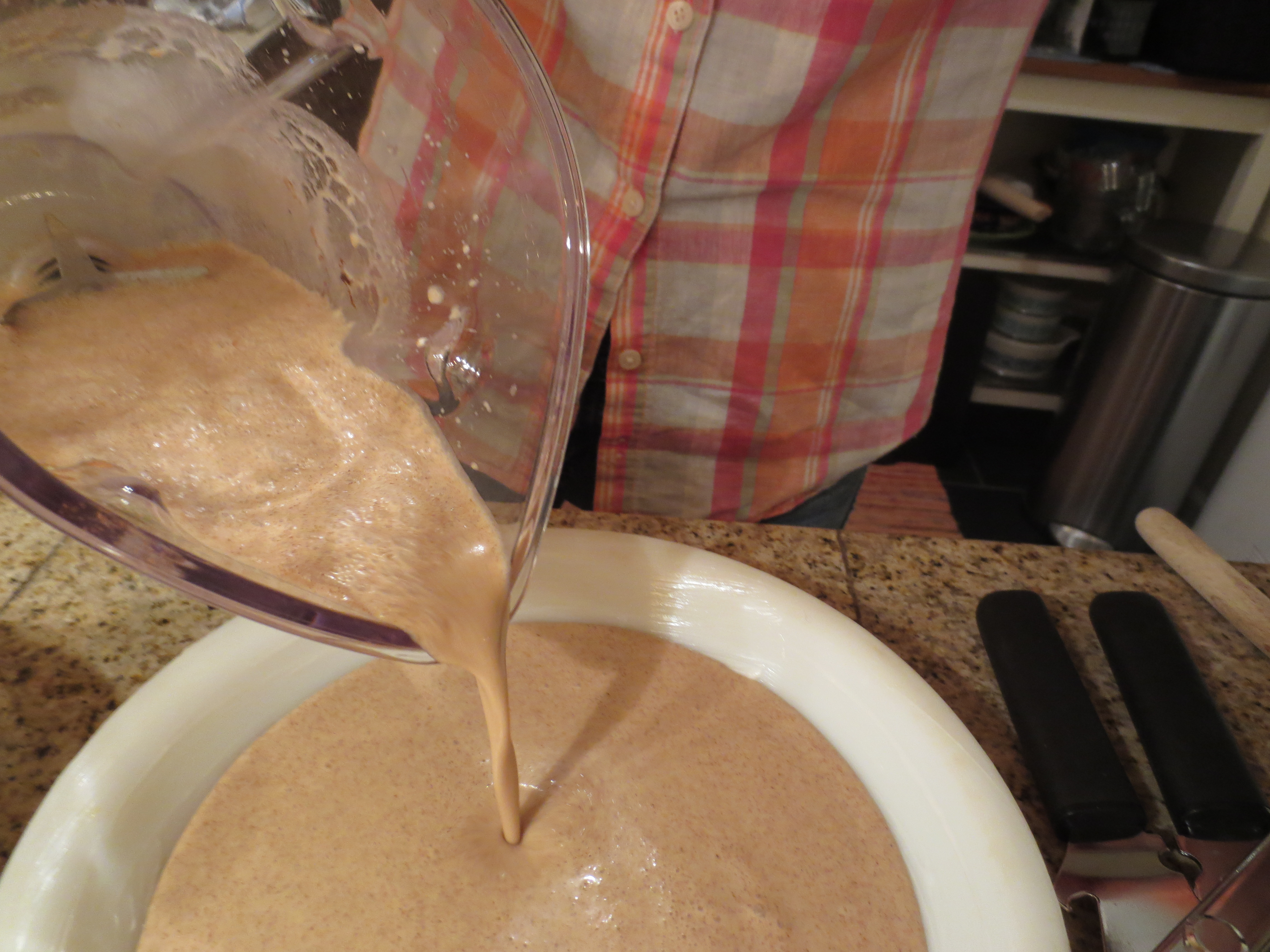 Hello.  Could this be any more impossibly easy?
And then you bake it.
It's a lovely, simple treat!  Impossible, because you can't tell there's actually no pumpkin in the pie.
By the time I got to the kitchen to take a look at the cooled pie, there was already a slice missing.  C won.  Luckily, the second slice was just as yummy as the first (I'm told.)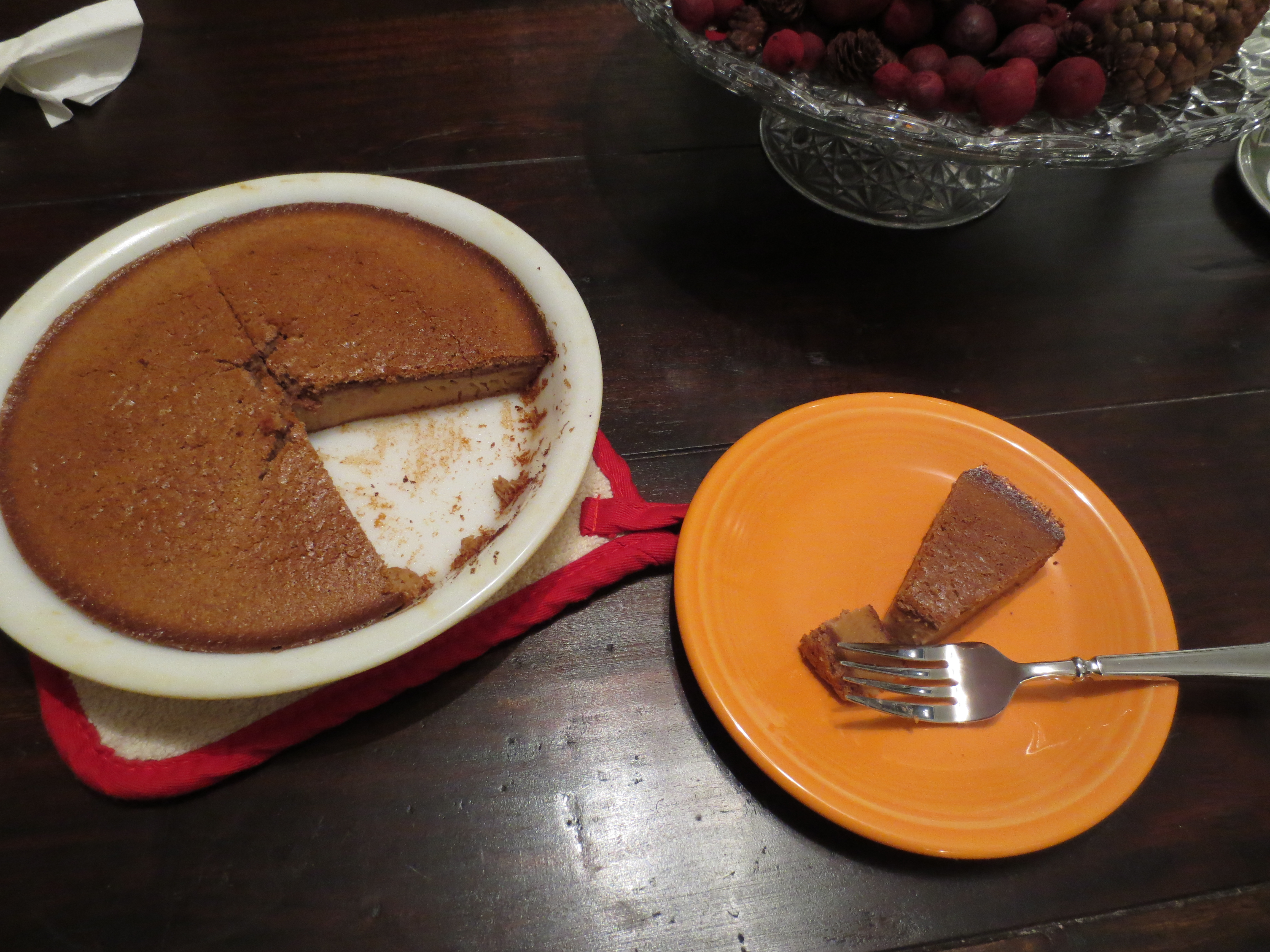 Impossible Pumpkin Pie
In a blender, combine 2 eggs, 1/2 C. sugar, 1/2 tsp. salt, 2 TBS. pumpkin pie spice* (Rita uses heaping TBS.), 1 large can evaporated milk (1 2/3 C.), 2 TBS. melted butter, 1/2 C. Bisquick baking powder.
Blend well.  Pour into greased 9″ pie plate or pan.
Bake at 350 F for 40-50 min.
Let cool before serving.
*Pumpkin Pie Spice is a blend of ground clove, ginger, cinnamon and nutmeg.  I didn't have any on hand but bought some.  I'm glad I did.  Check out other uses for this combination spice from thekitchn.