Last night I met up with a new friend at the Denver Botanic Gardens.
We walked and talked for hours, reveling in the garden's beauty.  We watched the light change over this peaceful bit of the city.
The sky and sunset reminded me that fall is ready to come to Denver and I imagine, that after this dark summer, Denver is ready to embrace her.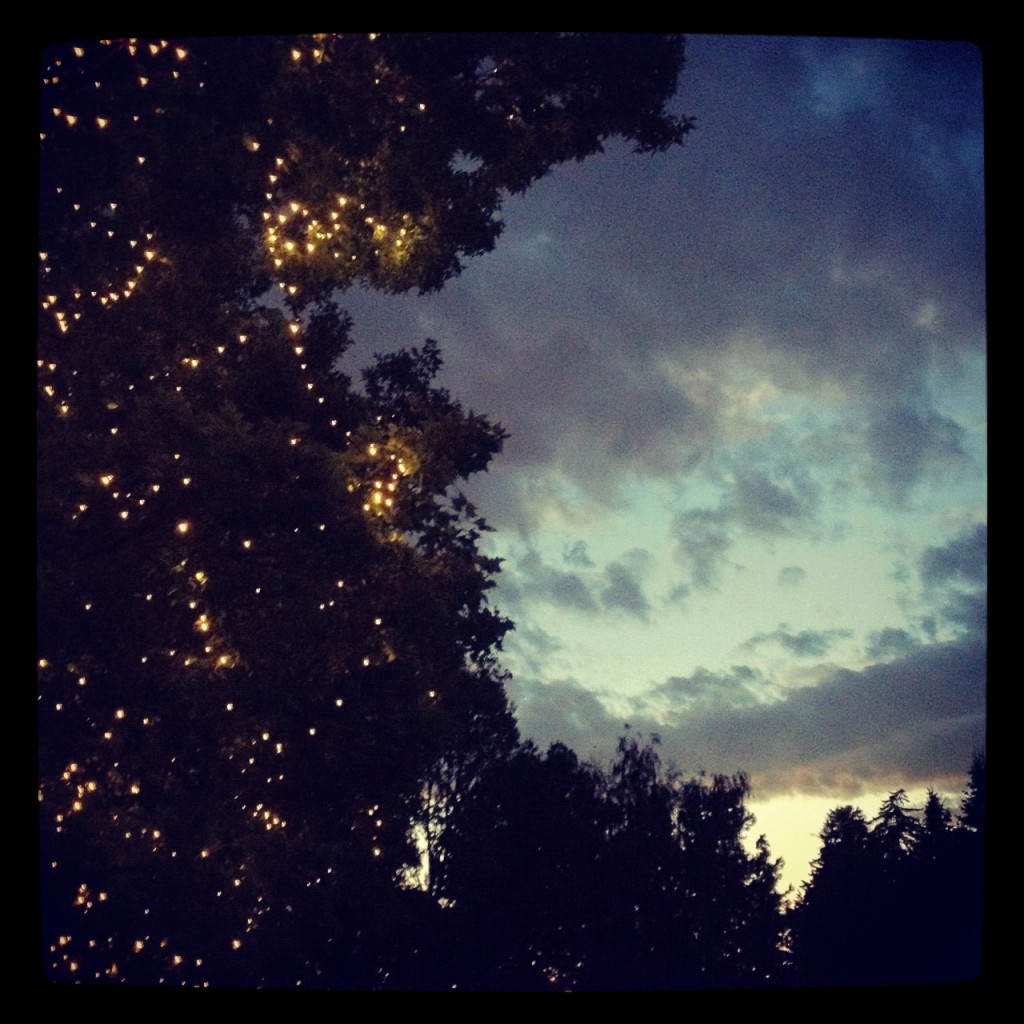 The Gardens are such a gorgeous place.  Can you get over the magic of those twinkling lights in the trees?
I can't either!