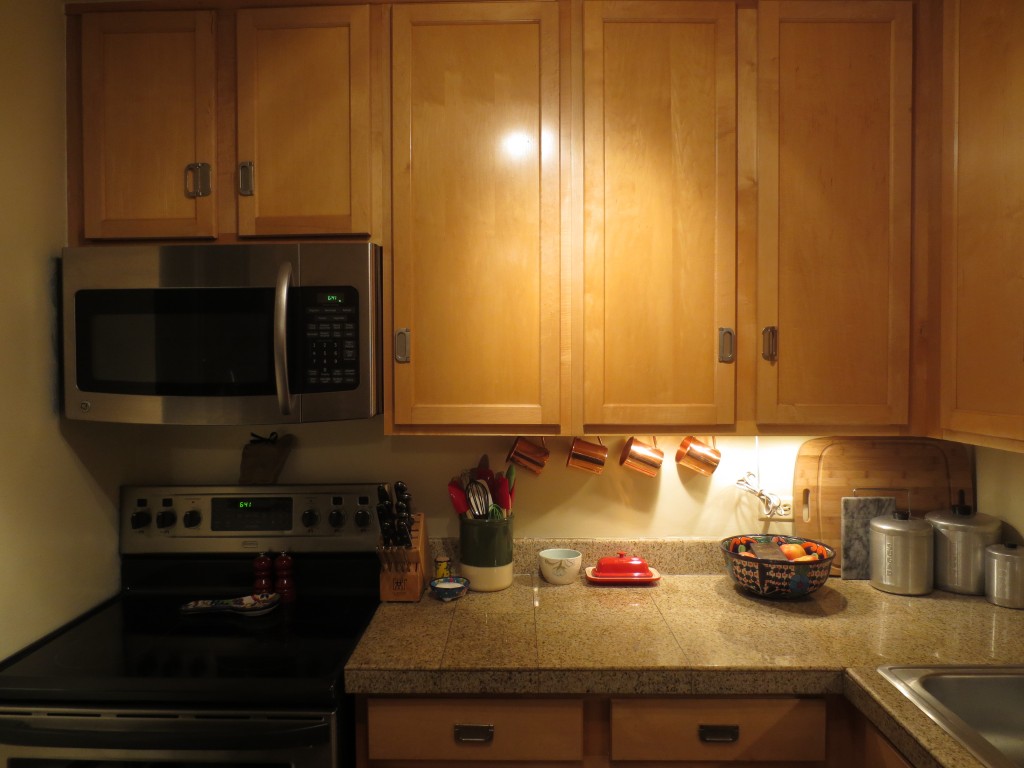 C gave me a compliment on my motivation this weekend.  I am full-steam ahead on getting the apartment in order.
Christopher's challenge from yesterday started tonight with me walking into the kitchen and facing those pantry cupboards.  They're a nightmare, and I knew that before I showed him.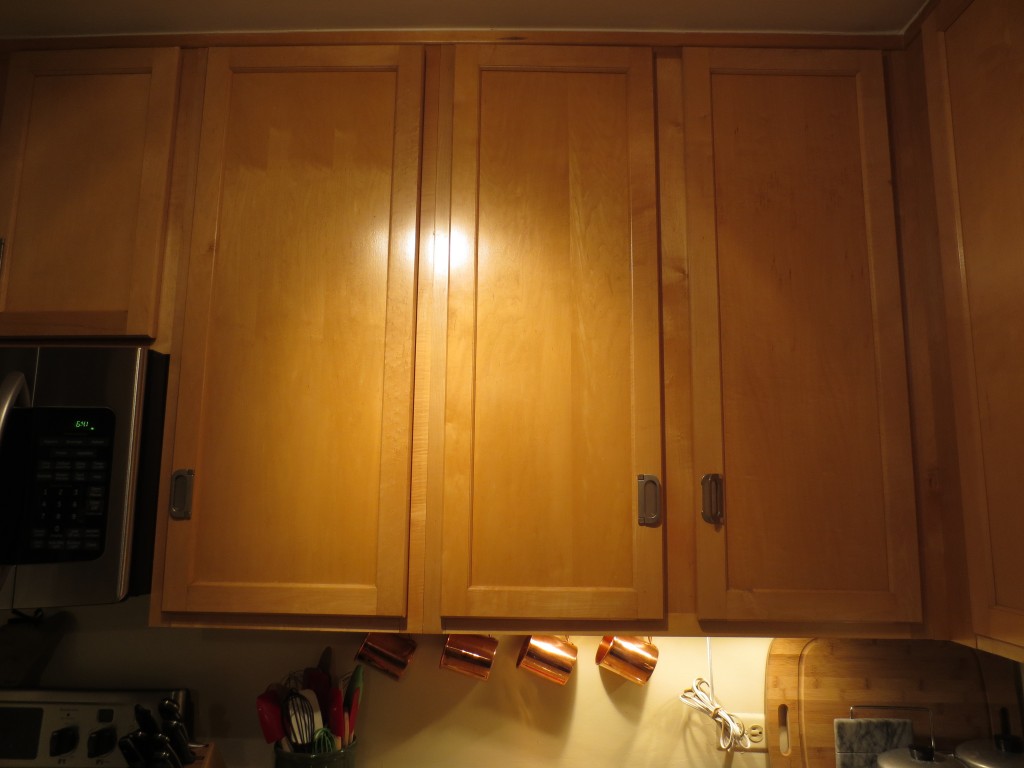 Behind these three doors are a jumble of ingredients in cans and boxes and jars.  They may or may not be past their "best by" date or even have one.  They may have traveled from apartment to apartment with me for the past few years.  They may just be lost waaaay in the back, hoping to be opened and eaten soon.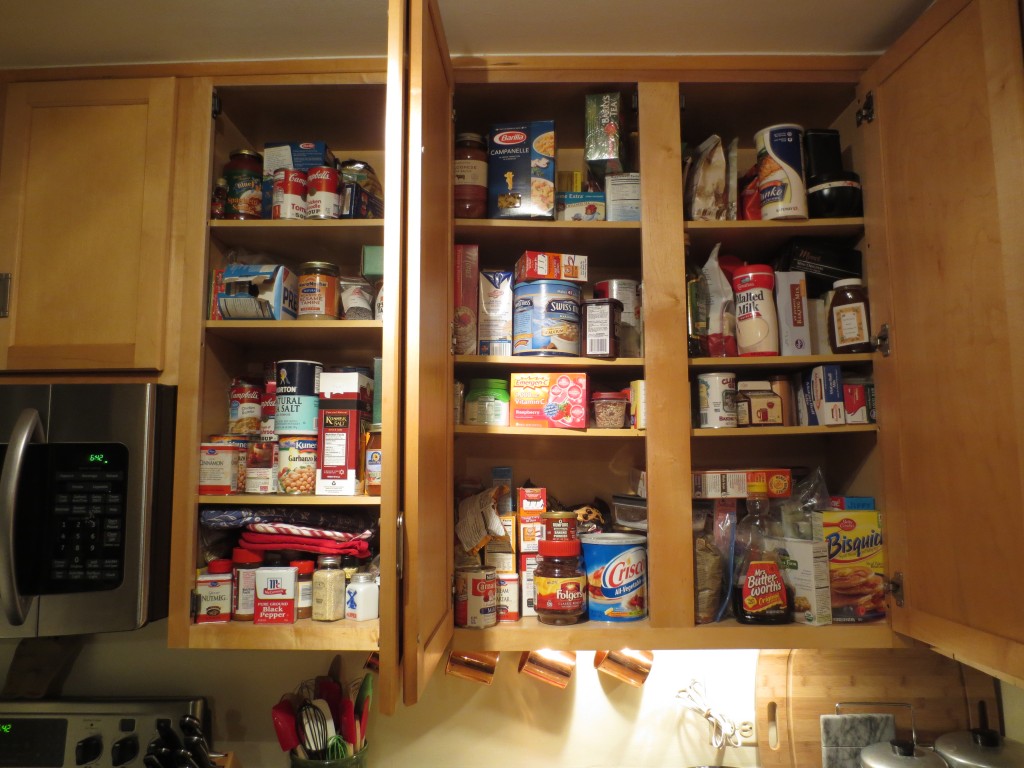 Gah!
Last week, something fell out at me when I went in for a box of cereal.  It is my hope that when we leave this apartment for a house, it will have a true pantry.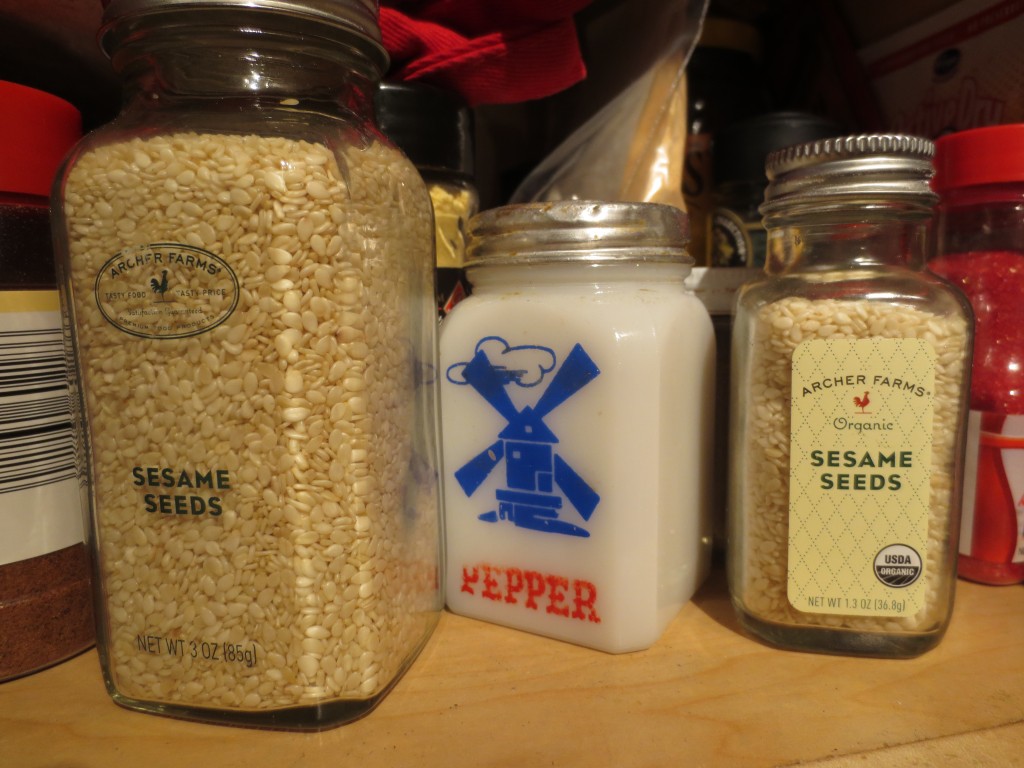 A few months back I was blindly walking around Target and meandered into the spice aisle.  I must have really had a hankering for sesame seeds that day, because I bought two  jars – one organic and one not.  I discovered it when I got home.
Tonight was for getting it all in order (even the two jars of sesame seeds).  I took everything out and laid it on the counters.  I discovered a lot about us and our buying habits.  Taking an inventory of our food is probably wise.  There was a lot of rice in the cupboard.  We rarely eat rice.  Apparently, each time we need rice, we buy a new box.
There were also four opened boxes of pasta, three boxes of baking sodas (and you already know how many cans of baking powder Christopher pointed out) and five cans of tomato soup scattered about.  There were four boxes of Jiffy corn muffin mix.  One is "best by" next week.  We will be having corn muffins early tomorrow morning for breakfast.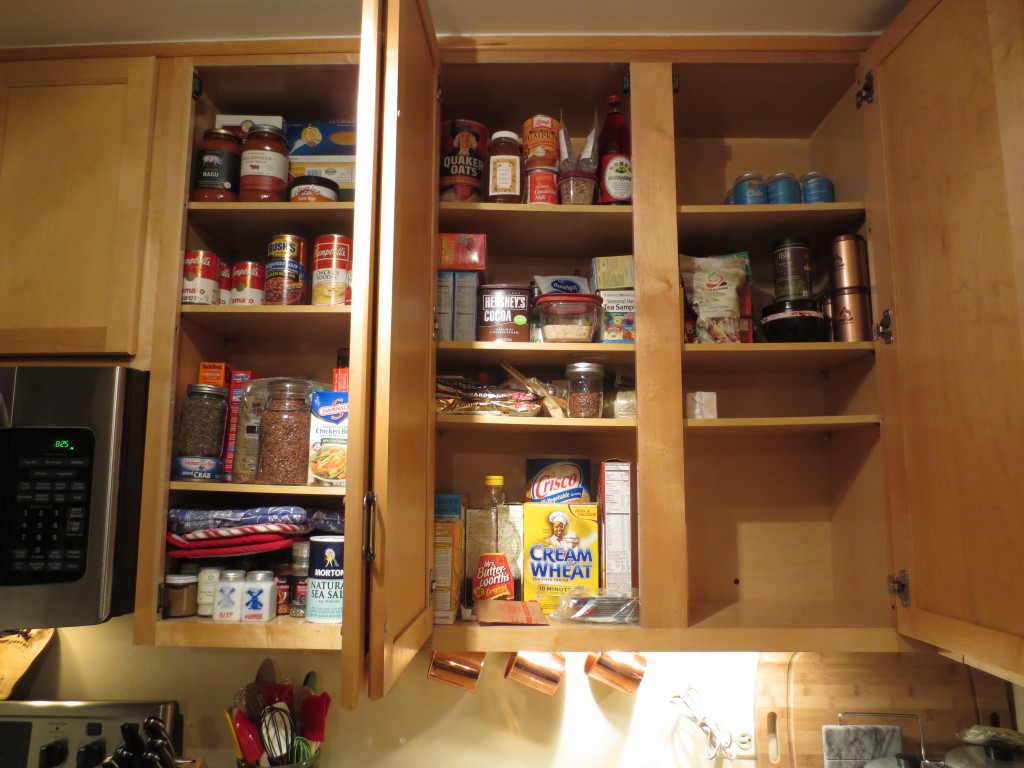 And a few hours and one cup of tea later, this is what it looks like.  Ta-da!
Let the challenge of eating down this newly organized pantry begin.
Who wants rice?