This post is basically about nothing.  I tried writing and rewriting to make it about something, but I could not.
There are lots of dogs in our neighborhoods.  Lots.  In high rises and low rises.  Around the park and on the streets.  There are dogs everywhere.
Where's a dog?
Can you see him?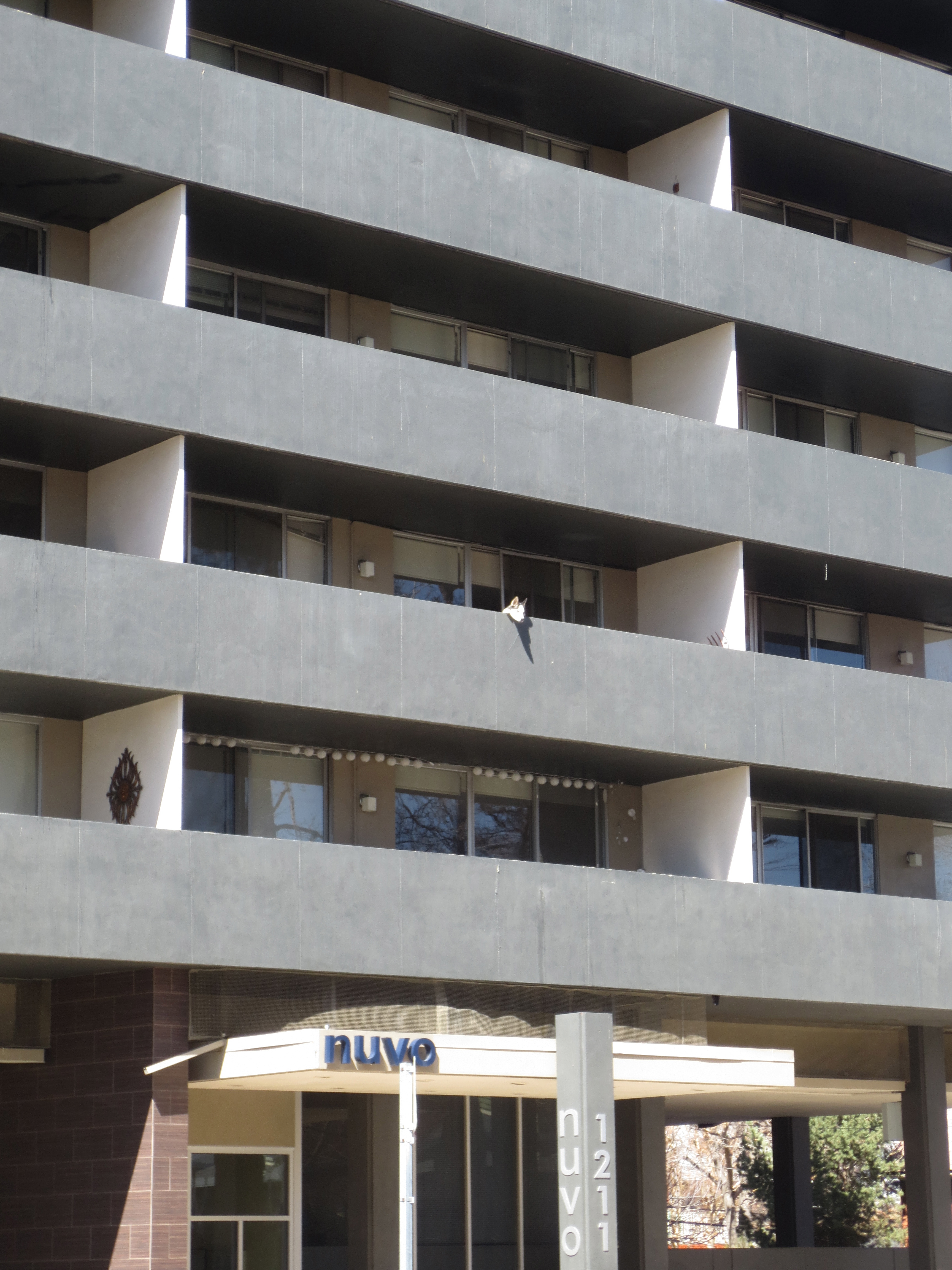 Fascinated with what's below.
And there you have it.  Sunday.