Since I was a wee kid, these bags have been hanging around my life.
I'm a total bag lady – just like my Grandma Betty.  I love a good, sturdy bag I can stuff full of everything and anything.  That's why the L.L. Bean Boat and Tote is a must-have.
My momma uses these bags all the time, and over the years, has purchased several for herself, friends and family.  From the small size to extra-large, these bags are the best for trips to the library, the beach, a picnic, toting groceries or using as carry-on luggage.
They're made in Maine from heavy-duty canvas, able to be monogrammed and practically indestructible.  Because they're from L.L. Bean they're guaranteed for life.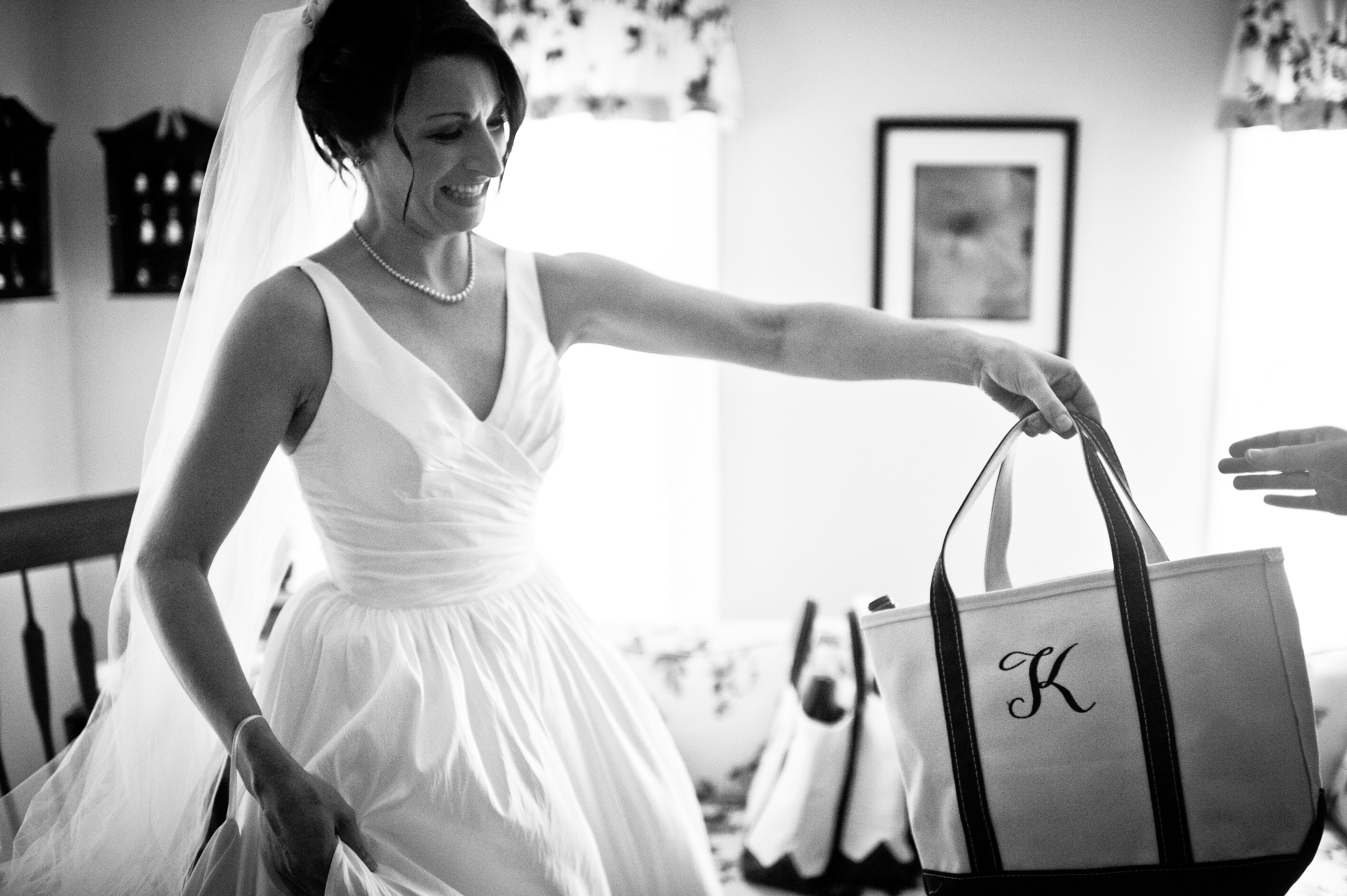 [A gift for Katie!]
I travel with one of these bags almost every trip I take.  I gave them to my bridesmaids (filled with some of my other favorite things) as gifts for being in my wedding.  I have open top, zip top, large and extra-large sizes.  I have them in pink, black and navy-colored straps.
As we were walking out the door to Martha's Vineyard for a quick getaway honeymoon last year, my mother handed us a Boat and Tote with beach towels, sunscreen and snacks.  Our "Stroh" bag gets used at least once a week.  Cute, right?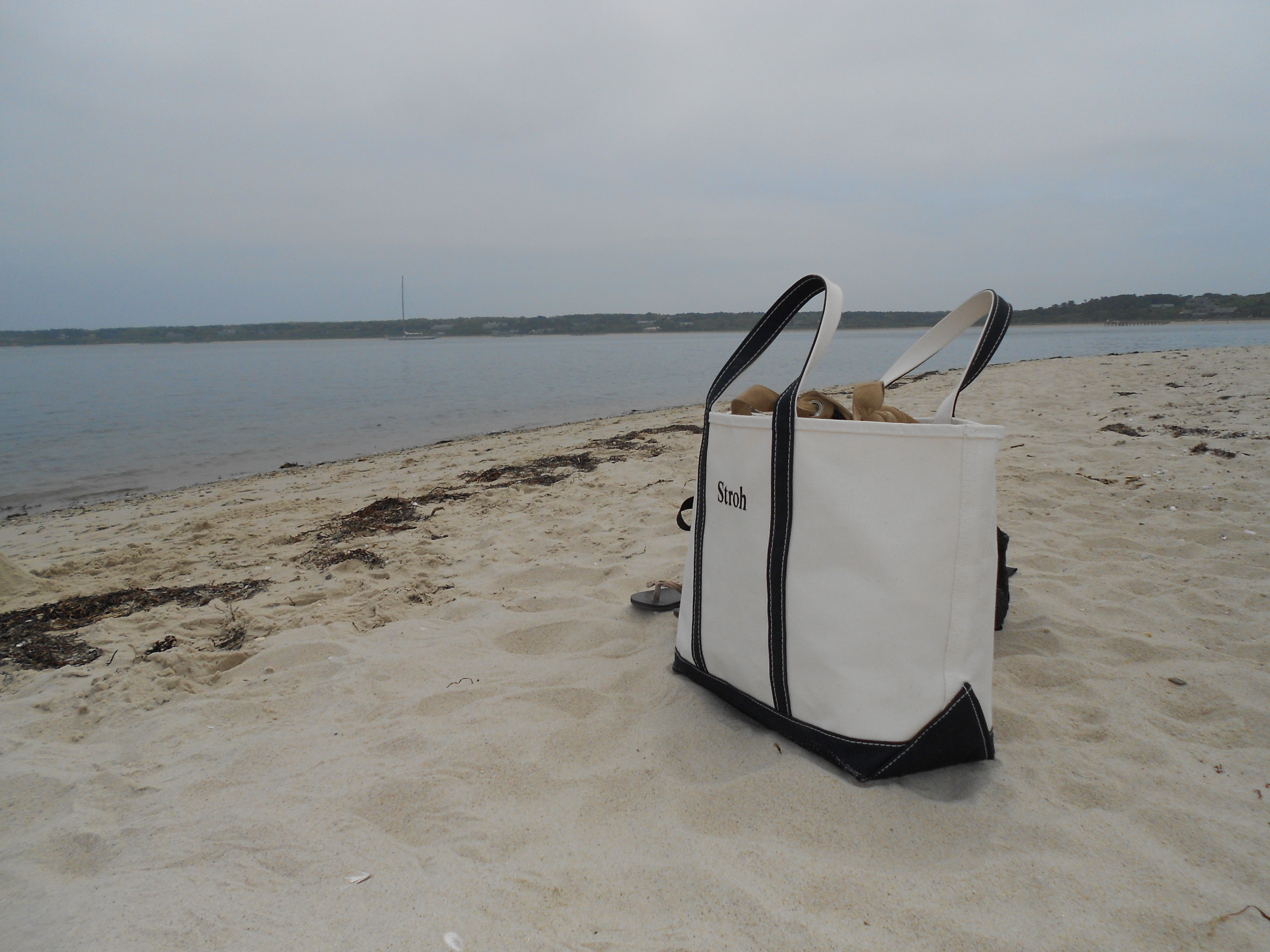 [Stroh bag's first beach trip]
These bags aren't too expensive in general–as you'll have it for the rest of your days on earth–but right now, through Wednesday, May 29, they're an even better deal because they're all 20% off.
Click here for details!
[Top photo by Kara Pearson]