Chris and I have nearly bisected the United States into West and East over the past week — in cars.  We are pretty excited to sleep in our bed and eat out of our fridge.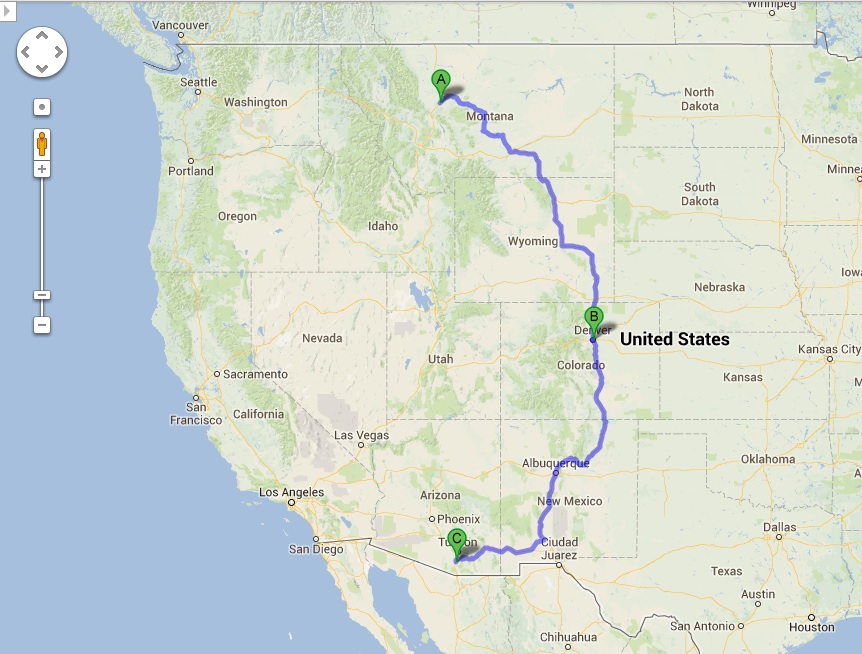 Living in Denver has really helped me understand the meaning of the great American road trip.  Apparently, lots of kids grew up this way — climbing into the station wagon and driving to destinations like grandma's house or The Grand Canyon or Wally World.
Last Sunday, we drove from Cascade, Montana, to Denver (14 hours).  On Wednesday evening, we drove from Denver to Santa Fe, New Mexico (5 hours) and the next morning from Santa Fe to Green Valley, Arizona (10 hours).  Then yesterday, we drove back.  All in one day.  It was hot.  I was carsick.  We forgot to load podcasts.
Let me just say that the farthest my family EVER went in a car together was to Myrtle Beach to visit friends for Thanksgiving.  We only did it once.  Our grandma lived fifteen minutes from our front door and who on earth cares about The Grand Canyon when there's CAPE COD two hours away?  We flew to Disney World.  According to my dad, on our way to Myrtle Beach we stopped overnight in Roanoke at a Holiday Inn.  Twelve hours in a car?  No thank you, we said.  We are from the Northeast and any more than three hours on the open road is much too much.  We do not care for open road.
As the story goes (and I remember it all pretty clearly), the day before we left for Myrtle Beach I broke my arm on the playground at school and had to shower with a plastic bag masking-taped over my huge cast.  I'm sure this put me in a bad mood and I in turn put Michael in a bad mood and we bickered the entire way to South Carolina in the back seat each time my mom took breaks from reading Squanto, Friend of the Pilgrims to us.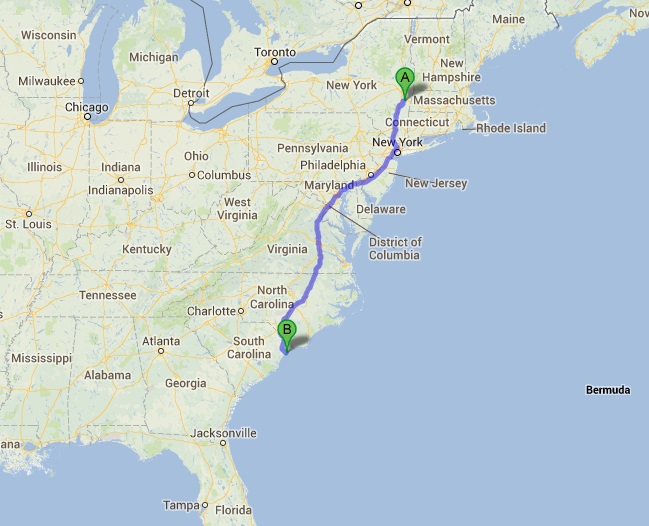 Anyway.  That's what C and I have been up to–driving about the western United States, North to South and South to North.  More on our travels in posts this week.  I'll break down just exactly why we were where we were and why driving to and fro Mile High seemed to be a better idea than flying.