Unwrapping the gifts we brought home from South Africa was the best part of unpacking.  I especially loved seeing the handmade treasures we brought back from Cape Town and KwaZulu-Natal spread out on the floor of our apartment.
Shopping for treasures was fun.  I was able to speak with some of the urban craftspeople who make these items and watch them at work at the markets.   A saved aluminum can from a landfill becomes a wild African animal, junked car parts from an overgrown lot in Cape Town become sculptures of people at play, wires from old telephone lines become woven baskets and empty cans of pesticide spray turn into animal trinkets.
The grand prize of our new eclectic collection is a rhino in action.  I imagine he's walking toward a watering hole or to join his crash.  I purchased him from a man with a head of thick, beautiful dreadlocks in the heat of the afternoon the day after Christmas.  He wrapped the rhino carefully, so I could "get it home unharmed to America…"
The rhino is made of ginger beer cans and wire.  He is a stunning little sculpture and the biggest thing we brought home.  Check out that horn!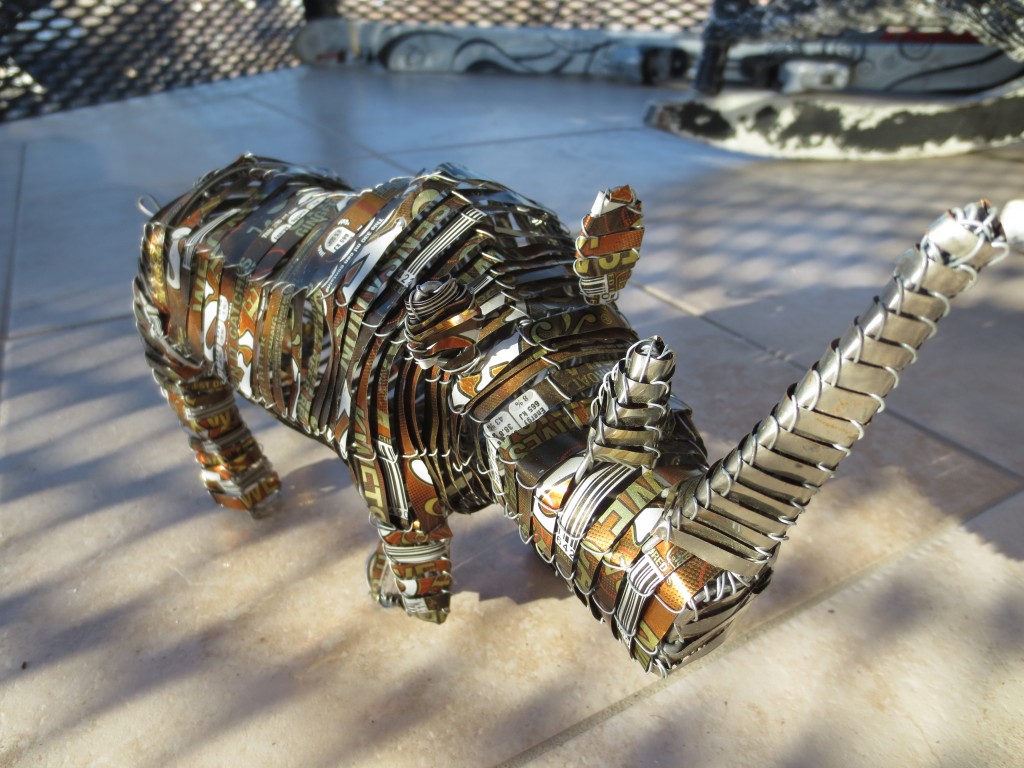 I found the following treasures at a Cape Town market, in Greenmarket Square, on a very rainy day.  Amy loves this market, and now I know why.  It is full of shoppers and crafters and artwork and movement, even in the mist and cold.
I liked this ostrich very much after Madison showed me an ostrich Aunt Amy purchased for her.  I found it silly and very entertaining – so did Madison.  Madison's ostrich has wings that flap!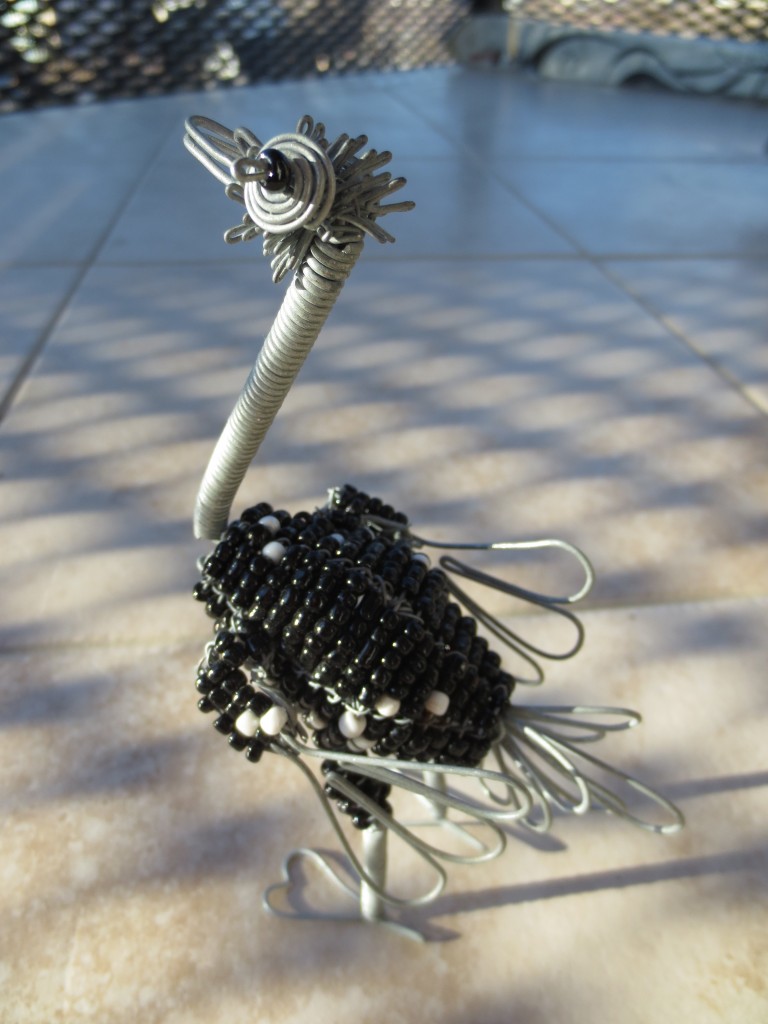 This elephant is just dear.  He's delicately folded out of a container that used to hold roach killer, apparently (note the illustration on his back).  His head swivels a bit and I find him absolutely darling because of his miniature status and the fact that he's clearly trumpeting.  A happy elephant.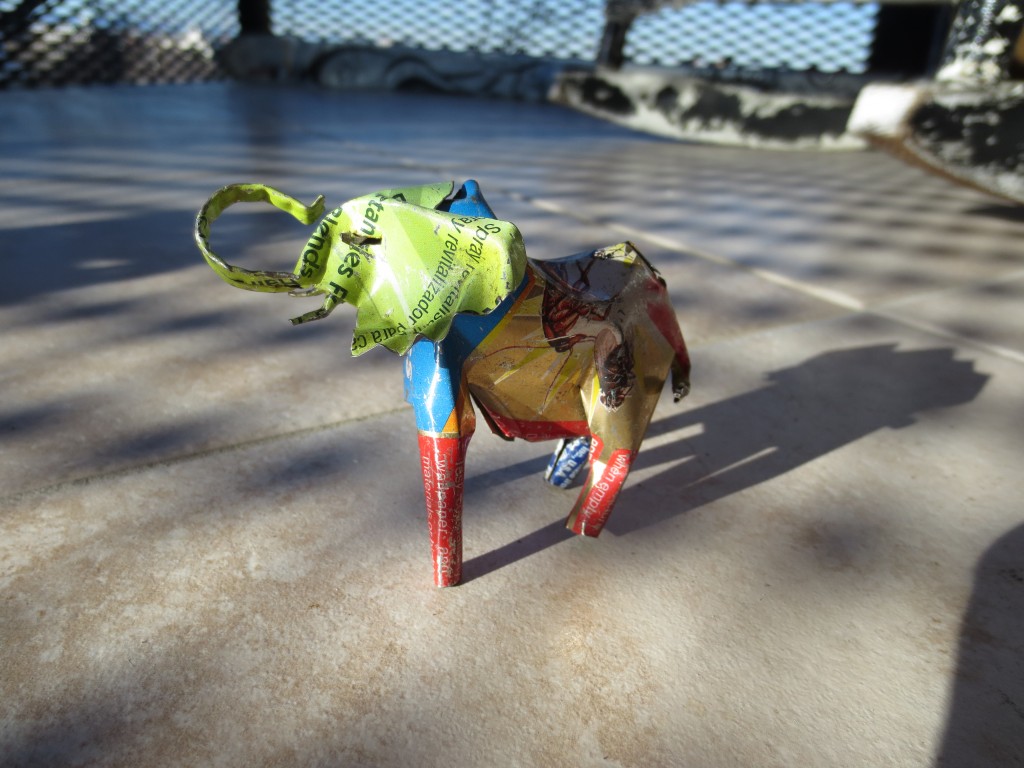 This tiny Christmas tree is a close favorite next to the rhino.  I told the woman selling it I loved it and she told me many of the crafts sold support the people who live in the townships and informal settlements.  They are made in homes and at community gatherings out of found materials.  It will always remind me of our first wonderful Christmas as married couple, in South Africa with Ludi and Amy and their family.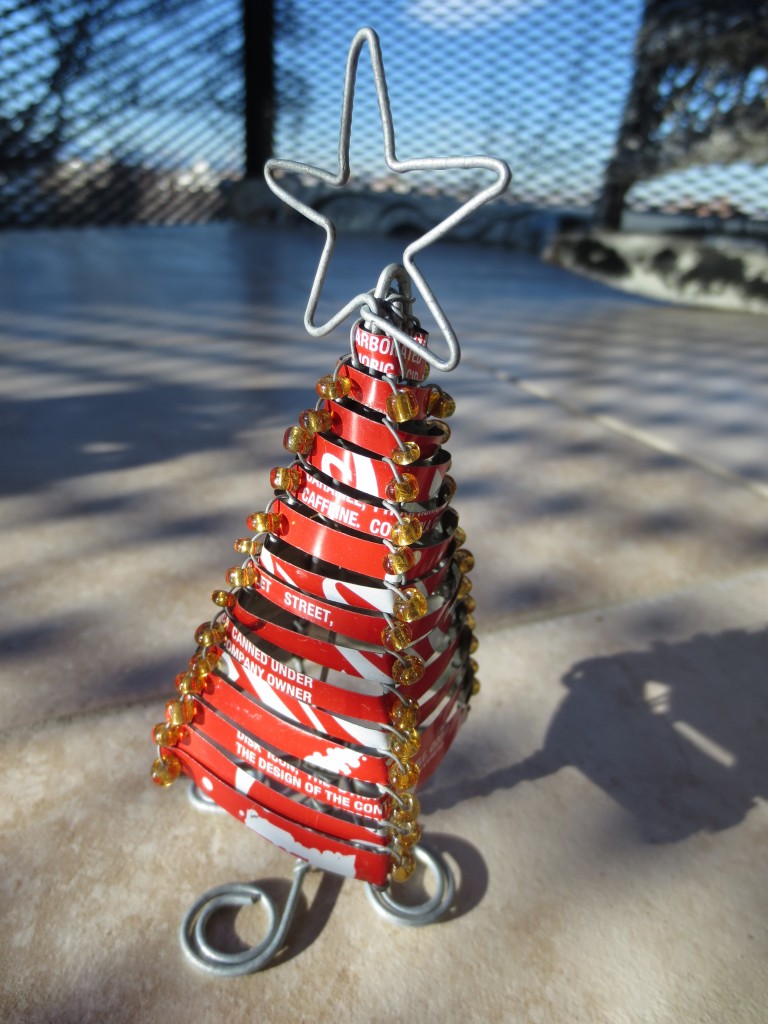 And this small folded metal "reader" was sitting on a cloth on a table next to a metal drum player and a guitar player.  I liked the reader best out of the three.  The man I bought him from told me he's made out parts of an old car.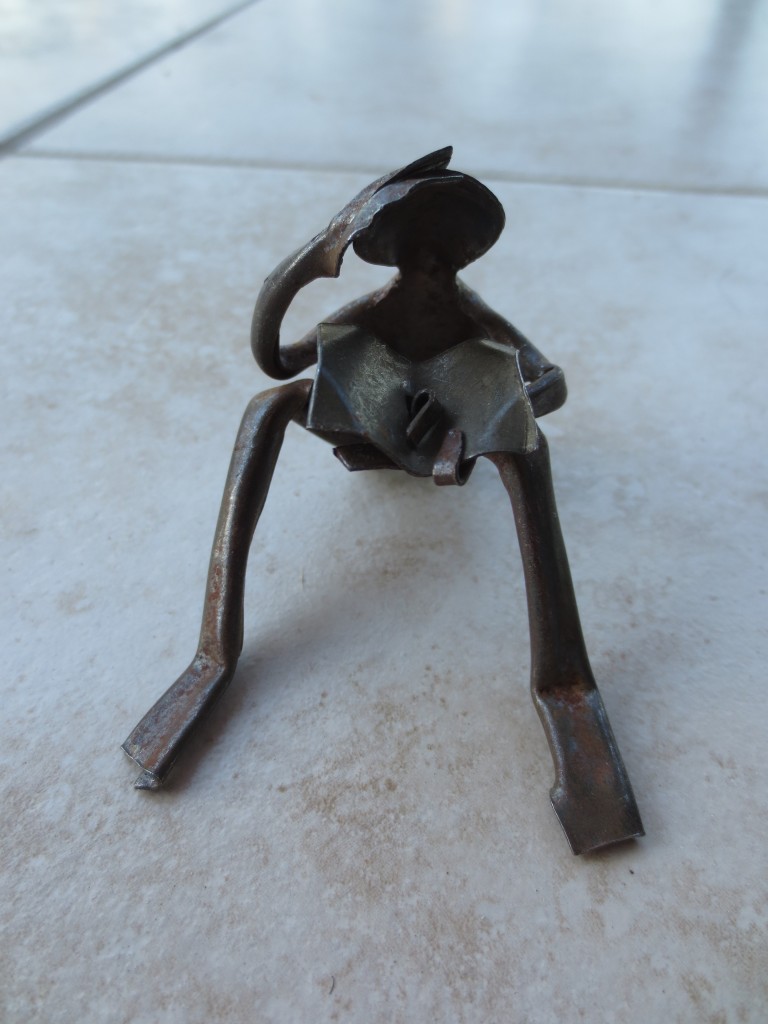 I love the detail of his hand on the back of his head.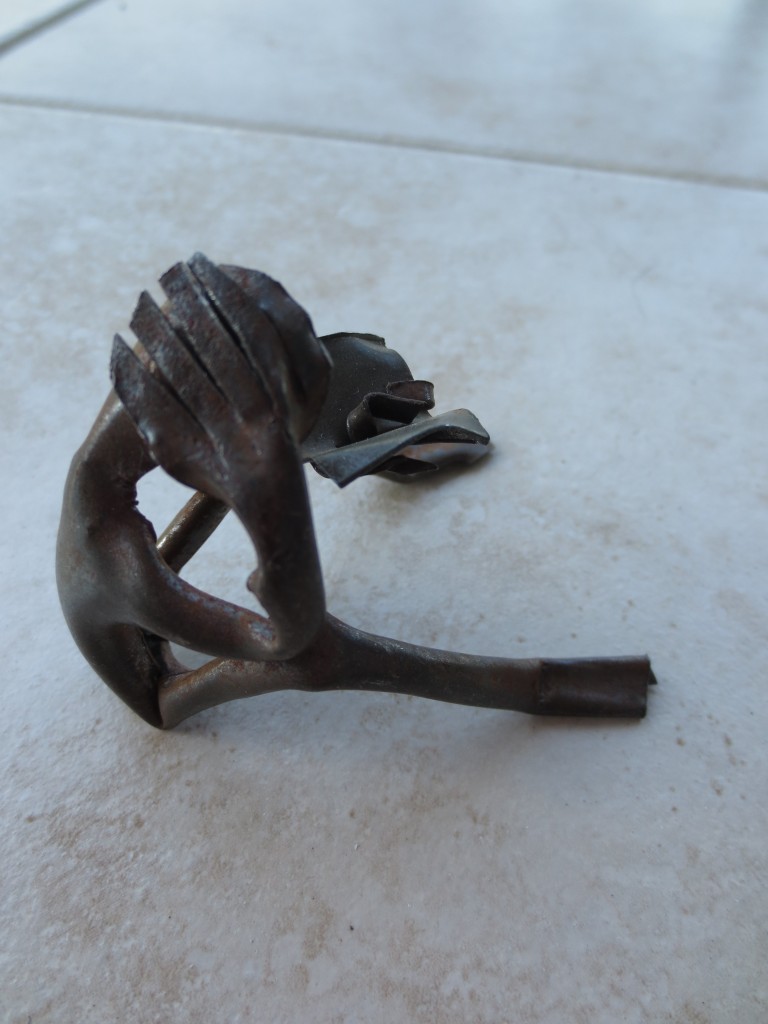 If you want to purchase items like these and support South African artists through fair trade, check out your local Ten Thousand Villages.  They have a few different examples of similar artwork and sculptures made of recycled items in their inventory now, such as this giraffe, this gecko ornament, and this metal sculpted musician.