I received a message the other day from my friend, DW, asking what she should purchase as a house-warming gift for her friend's daughter, a 19-year-old college student who's moving into her own apartment.  This gal's style is unfussy, practical and a bit vintage.
I was happy to give some suggestions to DW that will help this young lady feel right at home in her first place.  Ideas for these gifts are in a smattering  of price ranges.
Mugs – $6 each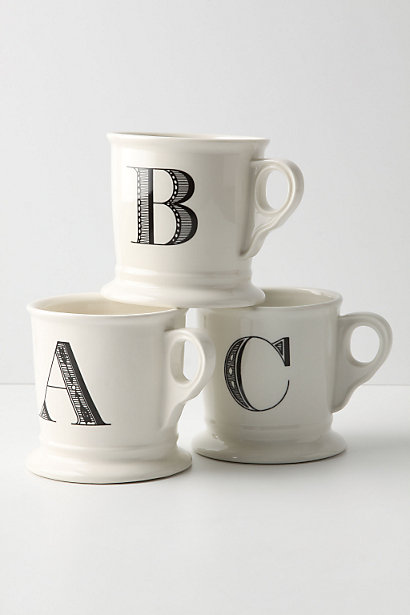 These mugs from Anthropologie have been around for years.  They are pretty spectacular.  One can go on a writer's desk with pens and pencils in it.  A set of four can spell out the word "love" or "chic" or a set of five can spell "hello."  Imagine how cute h-e-l-l-o would be hanging from hooks beneath a cupboard in the kitchen?  Or, the mugs can be purchased with her first initial in a set, or as a part of a larger gift.
Canisters – $45 – $150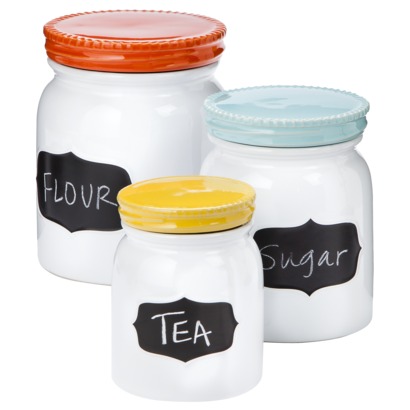 Canisters for her kitchen countertop are a lot of fun and there are many choices–new and vintage.  I like these canisters from the Threshold collection at Target for styling a kitchen.  Etsy and thrift stores also have several different styles of canister sets to compliment her new digs.
Potholders – $10 each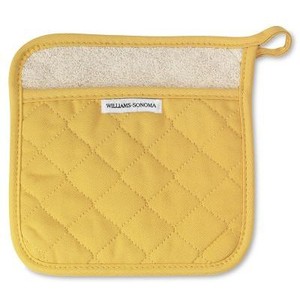 When C moved in he brought some of these lovely Williams-Sonoma potholders with him.  These are awesome and part of the reason I let him stay.  They are durable and washable.  Williams-Sonoma carries solid colored potholders, pictured above, as well as complimenting stripes.  They also carry lines of oven mits, dish towels and lovely dish and hand soaps – perfect for her housewarming.
Throw – $129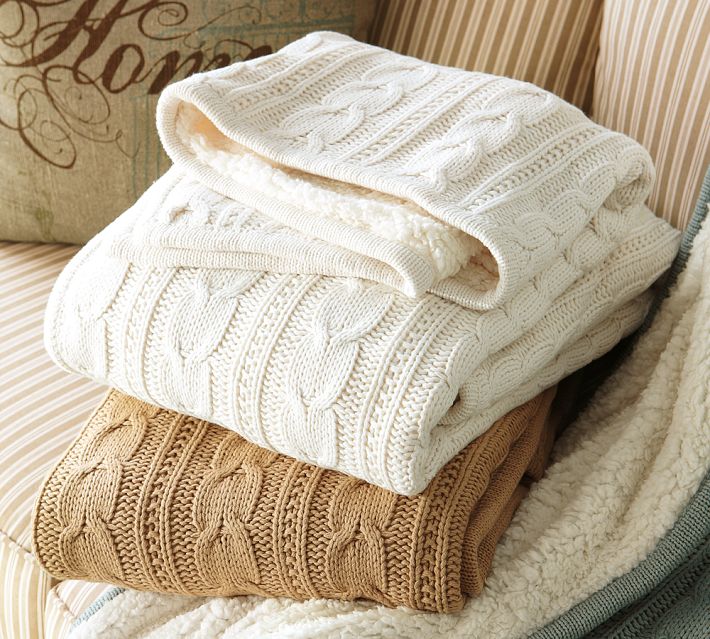 If DW knows the colors she's using in her new home, a throw is a cozy, wonderful gift.  A blanket in a neutral, classic color and weave can help warm her living space.  These from Pottery Barn are lovely.  I purchased one from a wedding registry for a friend and I think it looks great on her sofa.
Vase and Bud Vase – $14 – $62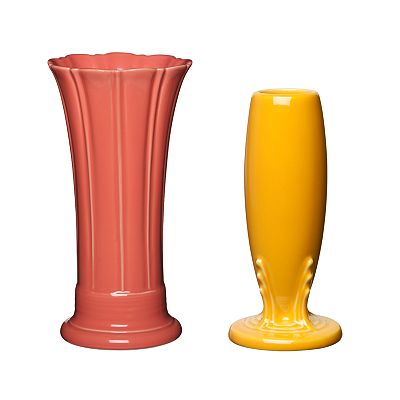 Fiesta vases are a wonderful house-warming gift for a first place.  Both styles are beautiful and will add a warm, colorful quality to her home.  I own the vase in Sunflower–a gift for our wedding, and I use it all the time.  The shape is elegant and timeless and easy to find at places like Kohl's and Macy's, where they often go on sale.  Though harder to find in stores, the Fiesta bud vases are absolutely precious and can dress up a kitchen table or night stand.
Happy shopping!  And happy first place!