Tuesday night we hosted some neighbor friends (and one really adorable golden doodle) for Halloween pumpkin carving.
Those of us who waited until Tuesday after work to buy pumpkins ended up with some real beauties.  We had two that were slightly rotted on one side and others that didn't stand up very straight.  But we made the best of it.  Rotting pumpkins are much easier to scoop and carve.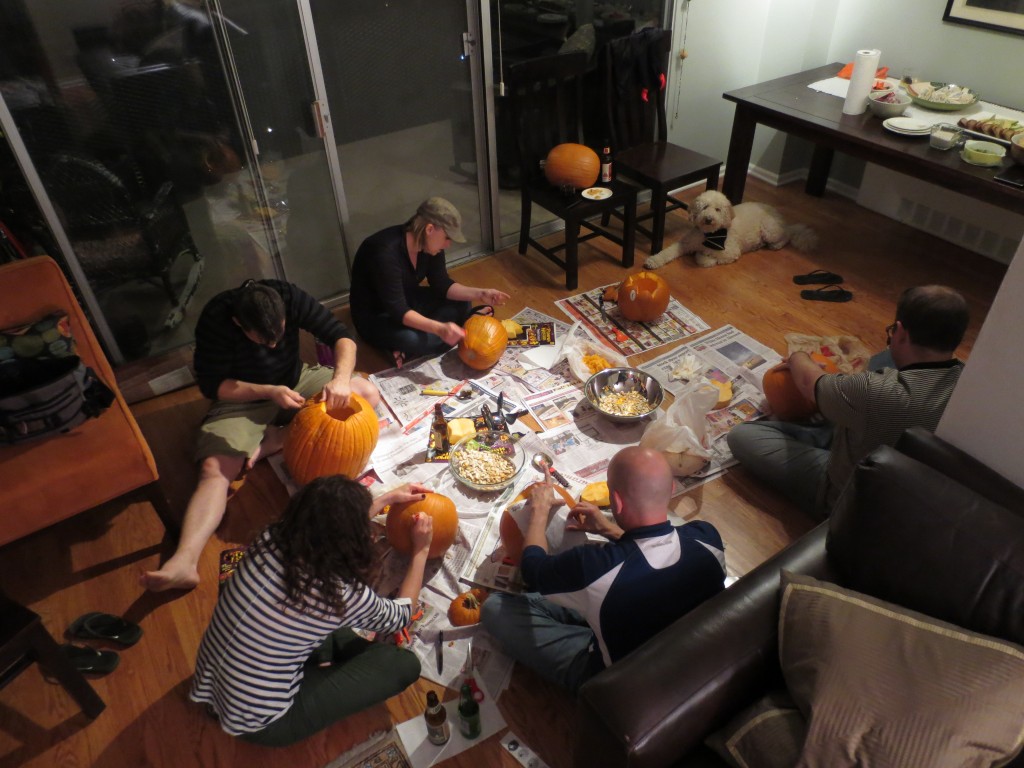 This week, C has been busy toasting the pumpkin seeds.  Savory and sweet.  He's made varieties in seasoned salt and cinnamon and sugar and today he'll finish with Parmesan cheese.  I am loving this fall in Denver.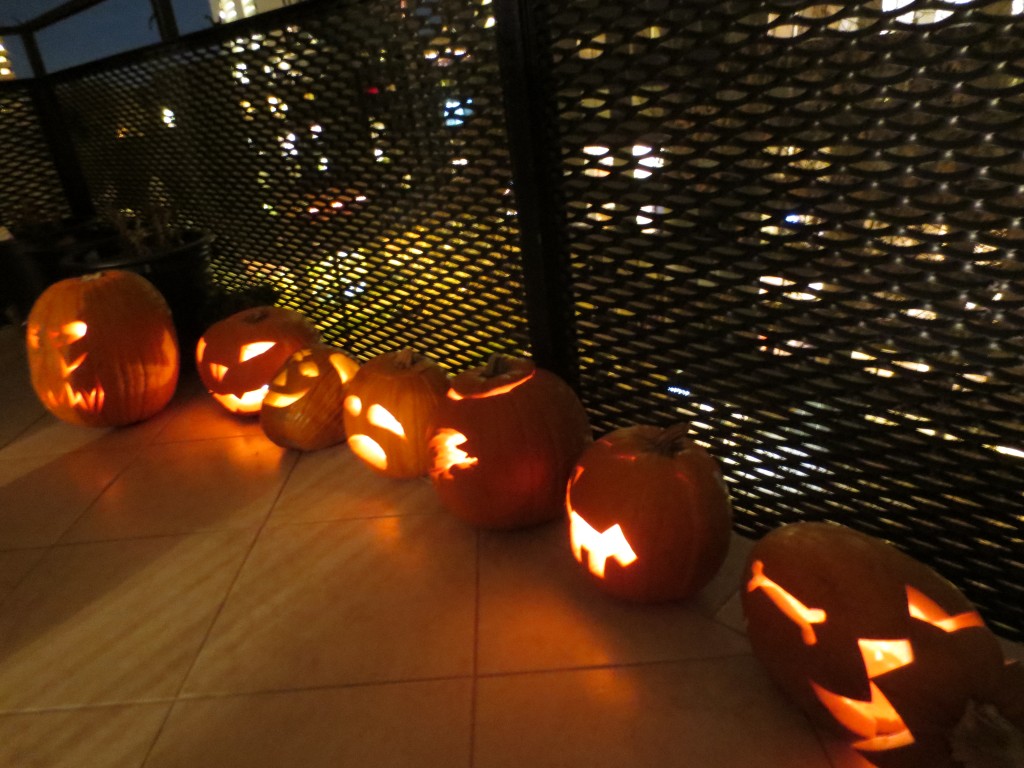 We're done with out-of-state travel until the middle of December, making for weekends at home.  We gave some much-needed attention to our laundry and the dust bunnies under the sofa in the living room and our suitcases are back where they belong–empty and stored in the guest room.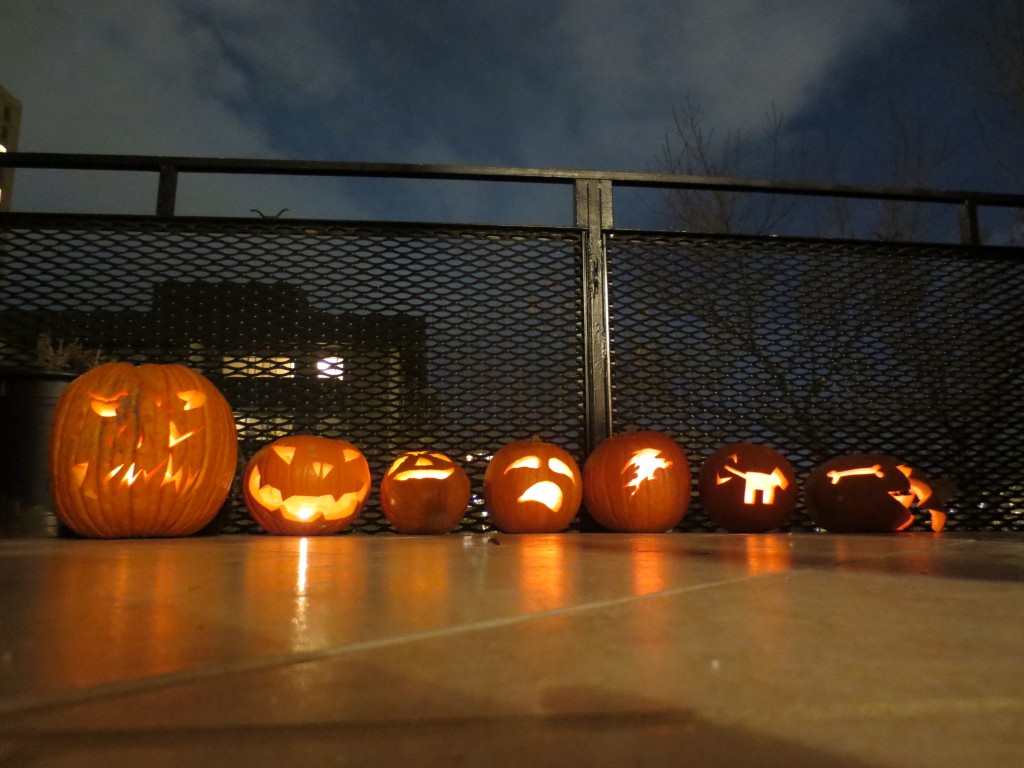 This weekend we basically have nothing on the books but to go out to breakfast with Kevin and help him haul a large TV from his basement into his truck.  And go to the library.
Hardly any plans and loads of toasted pumpkin seeds = hallelujah!